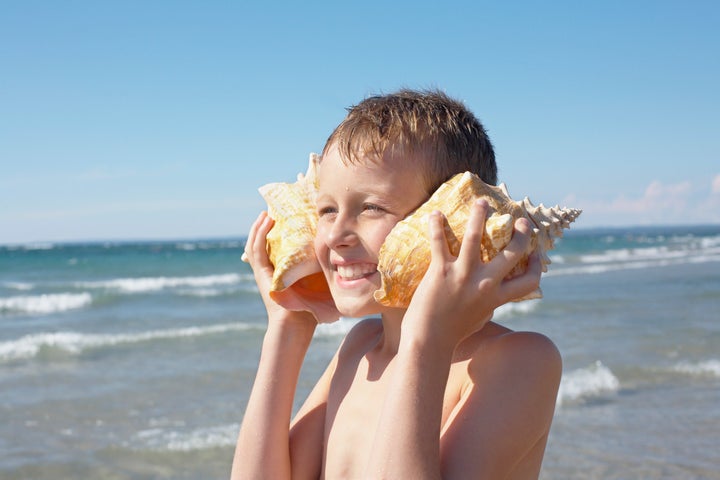 At some point when you were a child, a trusted adult likely told you that if you held a seashell up to your ear, you'd hear the ocean. You've also likely determined by now that this is not true.
Seashells are not special capsules that have stored the sounds of their native habitats.
But what exactly is that rushing sound you're hearing? The answer is less mystical.
"The sound of an empty shell held up to the ear is created by echoes from sounds made in the environment," Geerat J. Vermeij, a distinguished professor of earth and planetary sciences at the University of California, Davis, told HuffPost.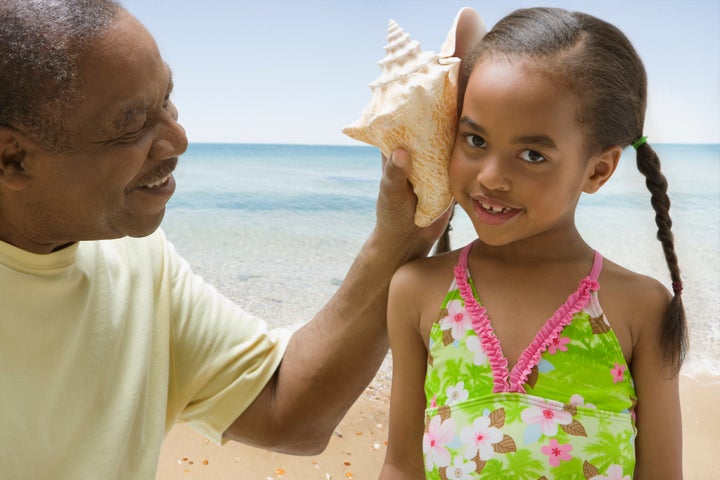 This effect is not limited to shells. Other structures with openings, like empty bowls or bottles, can produce similar sounds, according to Shruti Deshpande, a nationally accredited audiologist and assistant professor at St. John's University and the Long Island Doctor of Audiology Consortium.
"When ambient noise ― or the noise around us ― hits the internal surface of this hard seashell, multiple reflections occur and some frequencies within the ambient noise get amplified," said Deshpande. "Whether you hold a seashell or the mouth of an empty bowl ― which is not related to an ocean in any way ― around your ear, you experience the ocean-like sound quality as a result of a phenomenon called 'resonance.'"
Basically, a seashell is a resonant cavity, amplifying some sound frequencies in ambient noise and attenuating others. This seashell resonance phenomenon is typically evident in conch shells.
Another common explanation for the rushing sound in a seashell is that you're hearing the flow of your own blood through blood vessels. But scientists have cast doubt on this claim as well, noting that the sound doesn't change or intensify with exercise, nor with other changes in pulse or blood pressure.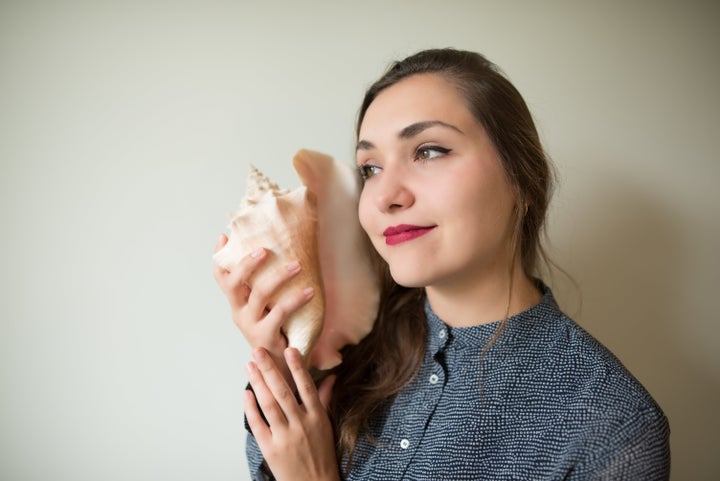 "If one were to hold up a shell to one's ear in a soundproof radio studio, you would hear nothing," Vermeij told HuffPost. This also seems to conflict with the blood flow theory, as your blood doesn't stop flowing when you're in a completely soundproof room.
"All this is perhaps a bit trivial, but a more interesting question is what controls the frequencies of echoes," Vermeij added, noting that there's a need for further research into shape, volume and shell thickness in relation to pitch.
Going back to the original myth, maybe it's not completely false to say you hear the ocean in a seashell. After all, if you happen to be at the beach when you put a shell to your ear, the ambient sounds you hear will include at least some ocean noise.
Popular in the Community