When Donald Trump uttered the words "bad hombres" during the final presidential debate last night, I shuddered.
Not just because he mispronounced it as "bad hambres" (or "bad hungers") but because he dared to use my native language and the language of Latinos' ancestors to demean undocumented immigrants.
We'll get them out, secure the border, and once the border is secured, at a later date we'll make a determination as to the rest. But we have some bad hombres here and we're going to get them out.
But it's not about pointing the finger at another demographic or another point of entry when discussing illegal immigration. What these facts should stress is that immigration reform affects a wider range of people than just Latinos and issues surrounding immigration cannot be fixed with a border wall, obviously.
But what's worse is that using Spanish while discussing immigrants in a negative fashion is almost meant to prompt voters to link the entire Latino population with something negative. And that leaves Latinos, regardless of immigration status or place of birth, vulnerable to being seen or portrayed as "foreign" or "others." If you don't believe me just ask U.S.-born federal judge Gonzalo Curiel, whom Trump said should recuse himself from a Trump University case because his "Mexican heritage" made him biased.
So when Trump casually used "bad hombres" last night, what he was trying to do was use our own language against us. Off-the-cuff or not, that's just all sorts of WRONG! ... to put it in the Donald's own language.
While many reacted with quips and memes to Trump's awkward use of "bad hombres," what I heard was a corruption of something I felt to be mine. My mother tongue, the language in which I uttered my first word as a child, the language that feels like family, culture and home in my mouth, being used by a man set on vilifying my community and immigrants. And in this case Donald, no se puede.
Donate to support Muslims, refugees, women, Latinos and other groups Donald Trump has insulted.
Before You Go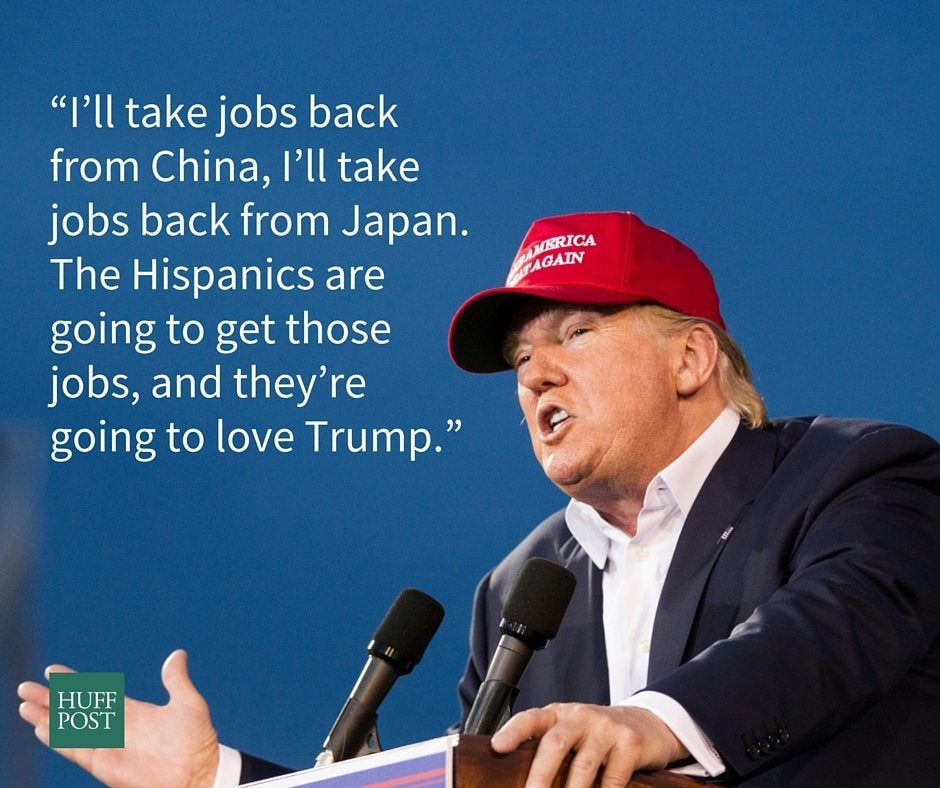 9 Other Absurd Things Donald Trump Has Said About Latinos
Popular in the Community