The top global soft drinks companies have committed to producing bottles that are 100 percent recyclable. But that's not enough to help keep our oceans and marine life safe, according to a new Greenpeace UK report.
Today, there are five trillion pieces of plastic in our oceans, which is responsible for the deaths of hundreds of thousands of sea creatures each year. These particles are also entering the human food chain, and the health risks associated with ingesting such materials are still unknown.
Single-use plastic bottles are a huge contributor to the current marine crisis, and environmental group Greenpeace is calling on soft drinks companies to look beyond producing recyclable bottles as one way to help curb the problem. They say just because something can be recycled doesn't mean it won't get dropped in the trash, and ultimately, tossed in our oceans.
Greenpeace is urging soft drink companies to develop bottles composed entirely of recycled plastic, instead of using the cheaper newly manufactured plastic. This will help reduce bottle production and wasted materials.
"Committing to using 100 percent [recycled plastic] to make their plastic bottles would drive demand for plastic bottle recycling," said Louise Edge, senior oceans campaigner at Greenpeace UK. She added that it would "help 'close the loop' on bottle production, and therefore prevent bottles 'escaping' the system and ending up in landfill, on streets, in rivers and in the ocean."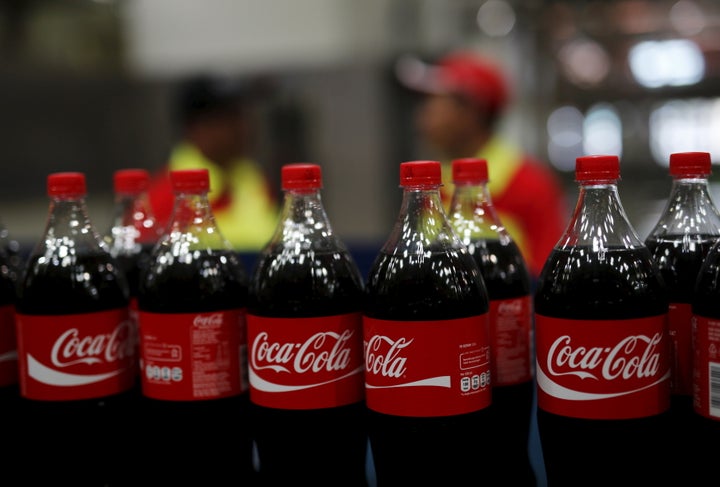 So far though, soft drink companies are using recycled plastics at an abysmal rate, according to Greenpeace. The environmental group surveyed six top companies – Coca-Cola, PepsiCo, Suntory, Danone, Dr Pepper Snapple and Nestlé about their approaches to plastic. Coca-Cola declined to share its practices with Greenpeace.
The other five companies sell about 2 million tons of plastic bottles each year and just 6.6 percent of it was recycled plastic, according to the Greenpeace survey.
The Huffington Post reached out to the six companies and didn't hear back from Danone and Suntory before publication.
"Five of the top soft drinks companies sell about 2 million tons of plastic bottles each year. Only 6.6 percent of it was recycled plastic.""
Coca-Cola, PepsiCo and Dr Pepper Snapple responded and shared how they're working to incorporate more recycled plastic into their production process and some of the challenges they face.
Coca-Cola, for example, is increasing its use of recycled plastic materials where its "economically and physically feasible," said April Crow, senior director of environment & sustainability at Coca-Cola.
Recycled plastic has been approved for regulatory food-grade use in 44 countries of the more than 200 where Coca-Cola operates. The company buys about 20 percent of the recycled plastic that's available for its purposes in the marketplace.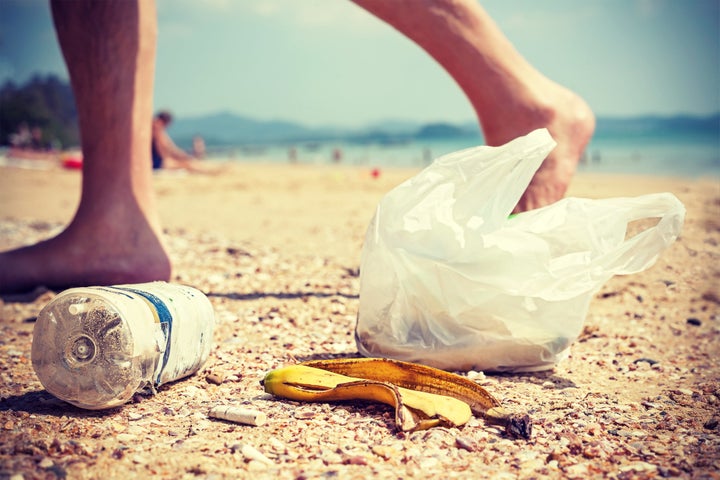 Coca-Cola said that it's also investing in developing more sustainable bottles. For example, the company's "PlantBottle" is composed of up to 30 percent of plant-based materials. Since 2009, the company has introduced more than 45 billion PlantBottle packages in place of traditional plastic bottles.
Greenpeace, however, isn't impressed with such efforts. It wants to see the elimination of single-use plastic bottles altogether.
"Even so-called 'biodegradable plastics' can choke and entangle marine life," said Edge. "The only solution is moving away from single-use plastics entirely and embracing circular systems of production and collection - minimizing the amount of plastic which goes into our environment."
Greenpeace reported that Dr Pepper Snapple and Suntory have "no" targets to increase their use of recycled plastic.
Dr Pepper Snapple, however, told HuffPost that it is, in fact, working with its suppliers to identify ways to incorporate more post-recycled plastic into its plastic bottles. The company acknowledged that a number of obstacles are slowing down its efforts.
"The greatest challenges we face in these efforts are the availability and quality of recycled material," said Chris Barnes, director of corporate communications.
Pepsi is another company that's working on a number of efforts to improve the sustainability of its products' packaging.
The company is looking to identify ways to incorporate safe reusable materials, instead of just relying on single-use plastic packaging, said Aurora Gonzalez, senior director, communications.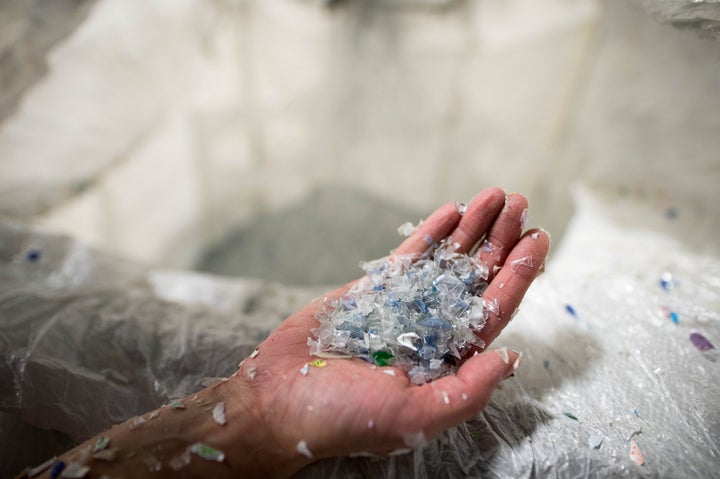 Pepsi is also working with Danimer Scientific to develop biodegradable film resins for its packaging materials as well.
In addition to pushing for the elimination of single-use plastic bottles, Greenpeace is urging soft drink companies to move toward producing more reusable bottles. According to the report, these bottles are often used up to 15 times before they're recycled. And reducing the total volume of bottles produced, directly translates into fewer bottles being dumped in oceans.
But over the past 10 years, these beverage companies have been decreasing their use of refillable bottles and switching to using more single-use plastic bottles.
"It's obviously much easier for companies to forget about their products once they're sold," Greenpeace's Louise Edge said. "Unfortunately that often means they're often ending up in the environment. The low oil price has made virgin [newly-manufactured] plastic for throwaway bottles a cheap option for drinks companies. But it's our oceans that are paying the price for it."
Popular in the Community