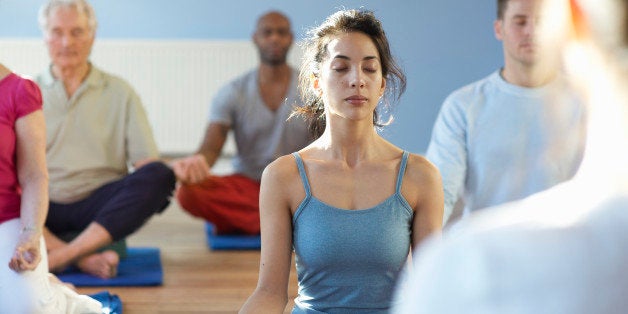 On Sunday, June 1, if you happen to stop by your local yoga studio, you might help raise money to support an important cause: eradicating blindness and low-vision among children and adults living in poverty around the world.
The date marks the very first Annual Yoga For Sight Day, a campaign spearheaded by the Seva Foundation, a non-profit health organization that works to treat blindness in the developing world. "Seva" means selfless service in Sanskrit.
"People don't realize the magnitude of blindness in developing countries," said Seva's Executive Director Jack Blanks. "The population affected by blindness, 39 million, is about the same as the state of California. There are also an additional 250 million people who have some form of acute impairment. What's more, two-thirds of this group of blind people are women, who don't have access to care or means to travel."
While nearly 300 million people suffer from blindness or impaired vision, about 80 percent of these cases could be prevented or cured with the right intervention, according to an analysis from the World Health Organization.
Yoga studios in California, Michigan, Montana, New York, Oregon, Pennsylvania, Rhode Island, Texas, and Vermont -- as well as in Italy and India -- will donate a portion of their class proceeds to the organization. For every $50 donated, Seva anticipates, one person's eyesight can be improved or restored through eye exams, sight restoring surgery, eyeglass purchase or other medical care. Seva has programs in, among other places, Bangladesh, Cambodia, Ethiopia, Nepal and Tibet. Domestically, a Seva program also serves underprivileged Native American communities.
Popular in the Community