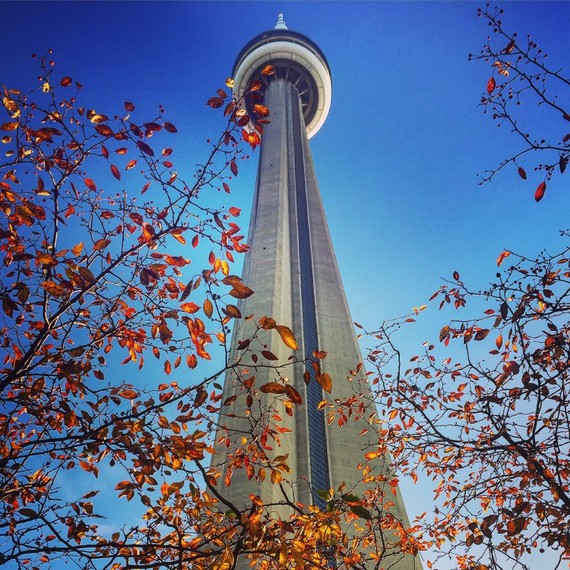 By College Tourist; Author: Niki Kirschner, University of Delaware
This checklist is the perfect guide for anyone visiting the capital of Ontario for a week.
When you think of Eastern Canada, there are 3 major cities people think of: the French-Canadien city of Montreal, the capital of Canada, Ottawa, and Toronto. While all three locations possess their own uniqueness, Toronto is a special city that is only an hour flight from New York City.
Toronto, which is the provincial capital of Ontario, is made up of over 2 million people and is flanked by Lake Ontario to the south. With iconic skyscrapers, an abundance of museums and galleries, and one of North America's largest zoos, this checklist will help you plan your next trip to Toronto!
Toronto Landmarks
It's hard to think of Toronto without thinking of the CN Tower. Whether you're flying into Pearson International Airport or driving up from the United States, it's the first major landmark you'll see. Over 1,800 ft tall, the CN Tower is the 3rd largest tower in the world and the largest in the Western Hemisphere. Another fun fact about the CN Tower is it's the first structure to feature a glass floor for people to stand on and over look the city!
While Tim Hortons isn't a landmark, per say, it is a coffee shop you have to visit while in Toronto. And you'll have no problem finding one, because much like Starbucks in the US, Tim Hortons are everywhere in Toronto. Make sure to get one of their famous donuts along with your coffee. Trust me, you won't forget it!
Sports
With some of the biggest teams in the world located in Toronto, it won't be hard to take in a game when visiting the city. You'll have your choice, ranging from the NHL (Maple Leafs), the NBA (Raptors), MLB (Blue Jays), and MLS (Toronto FC), just to name a few. Getting inside the Air Canada Centre to see the Toronto Maple Leafs play is arguably the hardest sport to get tickets for, but if you do, you won't be disappointed. There's a reason hockey is Canada's sport!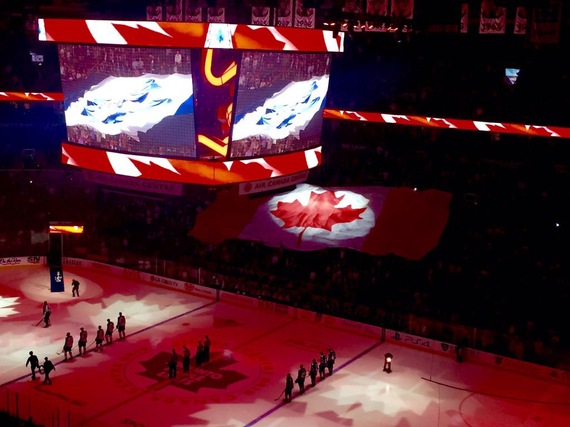 If you can't physically get inside the ACC, don't fret, because Toronto is also home to the best hall of fame of any sport. The Hockey Hall of Fame sits right in the heart of downtown and is a location where you could spend an entire day...I'm not even kidding. Doors generally open at 10:00 AM, and there are exhibits ranging from the best players in the history of the NHL, to Olympic heroes, to interactive games, to a showcase of the best current players. And let's not forget, the HHOF is also home to the greatest trophy in all of sports: The Stanley Cup! No matter how big of a hockey fan you are, be prepared to spend a couple of hours inside the Hall of Fame. The good news is that your ticket is good for all day, so you can come and go as you please.
Animals
If you love animals and happen to be in Toronto, you're in luck! Here are some animal friendly activities to take in:
Right next to the CN Tower is Ripley's Aquarium. This aquarium is home to over 16,000 animals and houses North America's largest underwater viewing tunnel. The 9 different galleries that make up the aquarium will definitely keep you buys and entertained.
The Toronto Zoo is the largest zoo in Canada, encompassing over 700 acres and is divided up into 7 different geographic regions. The zoo is located in East Toronto inside the Rogue Park and is open everyday of the year, except on December 25th.
Eating Your Way Around Toronto
One thing you'll notice in Toronto is there is no shortage of diverse food! Between Little Italy, Chinatown, Little India, Greek to Thai, there is definitely something for everyone. Here are a few of the best restaurants and markets to try:
The St. Lawrence Market, which is located in downtown Toronto, has some of the best and cheap eateries. Walk around upstairs to find seafood, Italian, cheese and meat shops, some of which have sit down options. The downstairs section is mostly comprised of food, but also has a small collection of local shops to pop into a buy things from.
One of my favorite things to do in any city I visit is eat in their Chinatown at least once while I'm there, and I highly recommend doing that in Toronto! While it doesn't look or feel the same as other Chinatown's I've been to around the world, the food is no less amazing.
Mother's Dumplings and Roi San are two places you should try. With authentic and amazingly delicious food, there's no doubt you'll be satisfied after dining in Chinatown.
Kensington Market is yet another market located in the heart of Toronto where you can get some of the best street food. Go on a Sunday where the roads are blocked off to traffic and shop until you drop. You won't leave hungry, because it houses some of the most fresh produce, and has amazing food options to try.
Miscellaneous Activities
My visit to Toronto was for a business trip, and one of the activities my team took part in was going to an Escape Room. These are located throughout Toronto and it's a great way to spend an hour with friends, family or colleagues, bonding over trying to get out of a locked room. While is doesn't sound all that exciting, trust me, you'll not only learn a lot about who you're with, but you'll work together as a team to accomplish something no one's done before!
The Royal Ontario Museum is a must see for history buffs. It's among the world's largest museums of national history and world cultures. Located in the University of Toronto region, the Royal Ontario Museum contains exhibits such as dinosaurs, African art, and a large exhibit on Canadian history. And it also has the world's largest collection of fossils from the Burgess Shale.
Popular in the Community