It seems Emilia Clarke's Daenerys Targaryen is in the middle of her conquest for Westeros and Drogon is just on a path of destruction ― as it should be.
Of course, in the image we only see Dany riding one dragon. Where are the other two?
Yes, this photo's purpose could just be to hype up the size of the dragons, but the absence of Viserion and Rhaegal may be intentional. There are theories out there that others, including Mr. Jon Snow (Kit Harington) or even Tyrion Lannister (Peter Dinklage), could become dragon riders. Perhaps they're hanging out with the other two while Dany is raining down fire with Drogon? Or maybe they're all just making s'mores off screen? Either way, that's something HBO probably wouldn't want to spoil in a press pic.
Regardless, the new picture of Drogon is fire.
Before You Go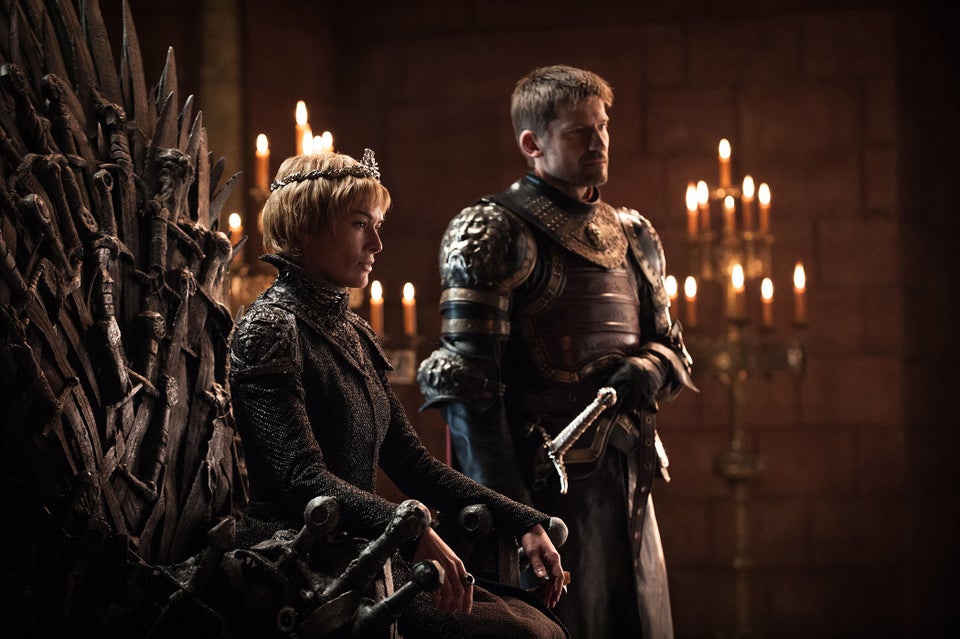 'Game of Thrones' Season 7 Images