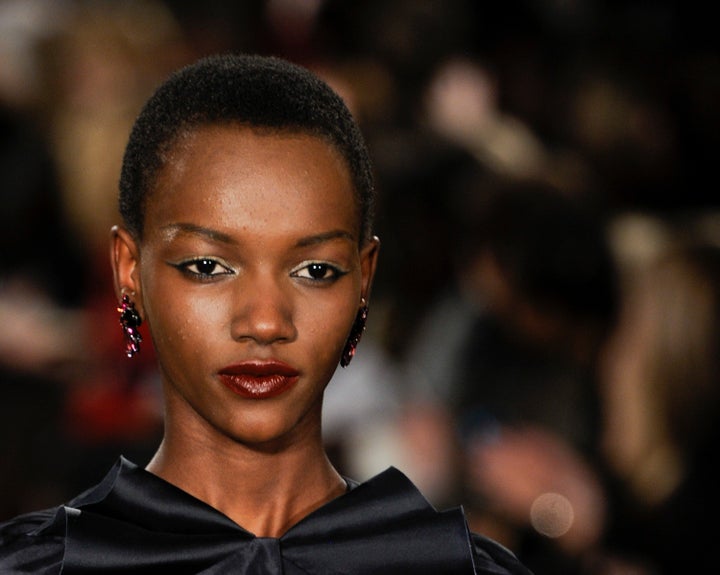 20-year-old model Herieth Paul may have more stamps on her passport than years on the planet. Born in Tanzania, she moved to Ottawa, Canada, with her diplomat mother when she was 11 years old. She was spotted at just 16 and spent four years on the international runway circuit for the likes of Givenchy and Balmain. This February, she was announced as a global brand ambassador for makeup giant Maybelline, joining the likes of Jourdan Dunn and Gigi Hadid.
It's still rare to see women of color represented in the beauty world, both in campaigns and for products themselves, so Paul's appointment is a welcome addition to the Maybelline lineup.
Paul isn't content with the mere fact of representation, however, and has stated in multiple interviews that she plans to use her platform to change the face of the modeling industry. To learn more, we caught up with the supermodel about diversity, makeup tricks and the importance of beauty sleep.
HuffPost: Why do you think diversity has stalled on runways? Despite recent improvements, the runways currently feature only about 25 percent models of color, so what do you think needs to be done to get those numbers up after the initial push?
Herieth Paul: True change must start from within each of us. We must look outside ourselves and recognize that the world is made up of people of all different colors. Fashion is a reflection of the times we live in. Today fashion is a global business, runway shows are live-streamed all over the globe as they happen. With "see now/shop now," smart designers will recognize the need to represent the times we live in on fashion runways and campaigns. Social media was the spark that initiated the discussion. More importantly we must continue to speak about it!
How do you plan to use your platform as a Maybelline spokeswoman to advance diversity in fashion and empower other girls of color?
Women of color are already empowered from within themselves. I plan to use my platform as a Maybelline spokeswoman to set a good example.
You are the face of a major cosmetics brand now -- what do you look for in makeup, particularly to suit your skin tone?
I love lightweight makeup. The texture and color must match perfectly, and that's what I get with Maybelline's "Fit Me" foundation.
How has social media helped you connect with other models and girls of color?
Social media is such a big part of our industry for everyone. This allows me to keep in contact with everyone, from maintaining friendships with other models wherever we are traveling for work, and also great opportunities to make new friends!
Can you discuss the differences in beauty culture between Tanzania, where you grew up, and Canada?
Beauty starts from within. Health is true beauty. The women in Tanzania are effortless with their beauty. And I feel like women in Canada are also very similar.
You've spoken before about your decision to wear your hair short -- why is it still rare to see short hair in the fashion world?
Cutting my hair short was not my idea at first. But the very first second I cut it I fell in love with my hair. It's what sets me apart from other models. Back when I started modeling it was rare to see models of color with their natural hair. But now it's not so rare.
We at HuffPost are big proponents of sleep -- what's your idea of "beauty sleep," and what's your ideal sleep routine?
Beauty sleep is a must. Right before bed I take off my makeup with towelettes, and then apply my liquid cleanser with a washcloth to cleanse and gently exfoliate my skin. When I wake up in the morning I won't have any blemishes. I'm also big on afternoon naps. Every time I have a day off, I take 2-hour naps.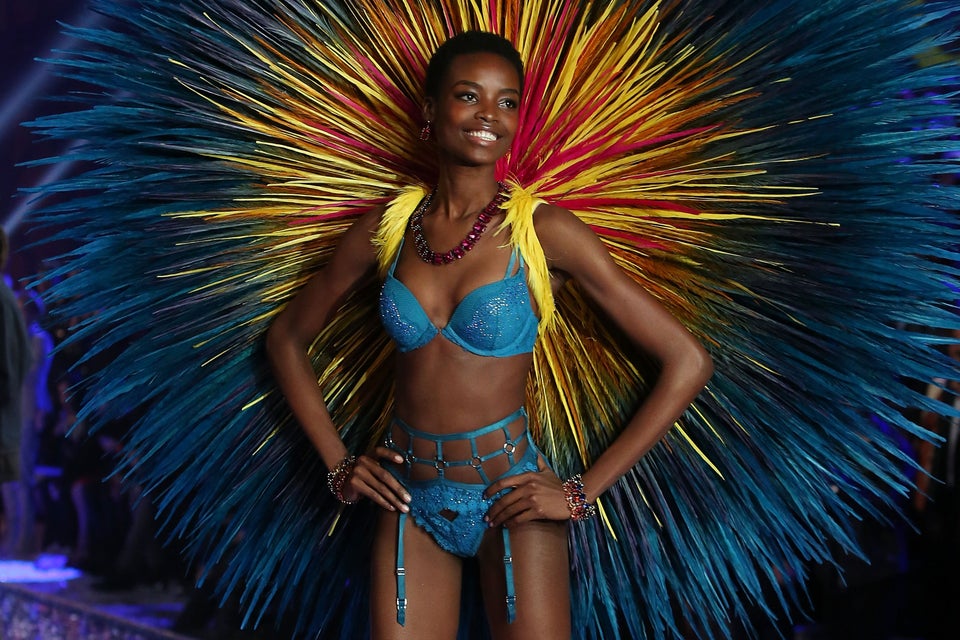 Fashion Diversity Wins In 2015