After Saba Ahmed, a law student at American University, stood up to say her faith wasn't being accurately represented during a panel discussion on the Benghazi attack, some panelists offered what The Washington Post described as an "ugly" response that included a Nazi comparison. That characterization was later disputed by some based on a short video clip of the event.
But in her Friday op-ed in The Guardian, Ahmed sought to set the record straight about the incident and the panelist, Brigitte Gabriel of ACT! for America, who delivered the "angry" response. She said she was surprised by the personal attacks lobbed against her in the wake of the event.
"As one of the few lobbyists among the 10,000 on Capitol Hill who is a practicing Muslim, I regularly attend congressional hearings bashing 'Islamists', but I didn't expect to be called one of them," she said. "But the fear, arrogance and ignorance displayed by people like Brigette Gabriel (whose angry response to my question at Heritage sparked the online backlash) are simply attitudes whose time is passing."
"Their tactics may have worked to play on the fears of Americans and spur further prejudice and divisiveness immediately after 9/11 in the US, but after 14 years of wars and 57,000+ American killed or wounded, the American public is ready for answers from peaceful Muslims and intelligent Christians alike," she added.
Ahmed, who is a registered Republican, also called on fellow Muslims to speak out and make their voice heard on the matter.
"I exercise my rights and freedoms as an American in both my mosque and in Republican politics – and hope to have other conservative Muslims join me, and for our voices heard through civic engagement. We can provide a counter-narrative to both the conservatives who denigrate Muslims and those who wish to paint us at little more than victims – and, inshallah, help end terrorism.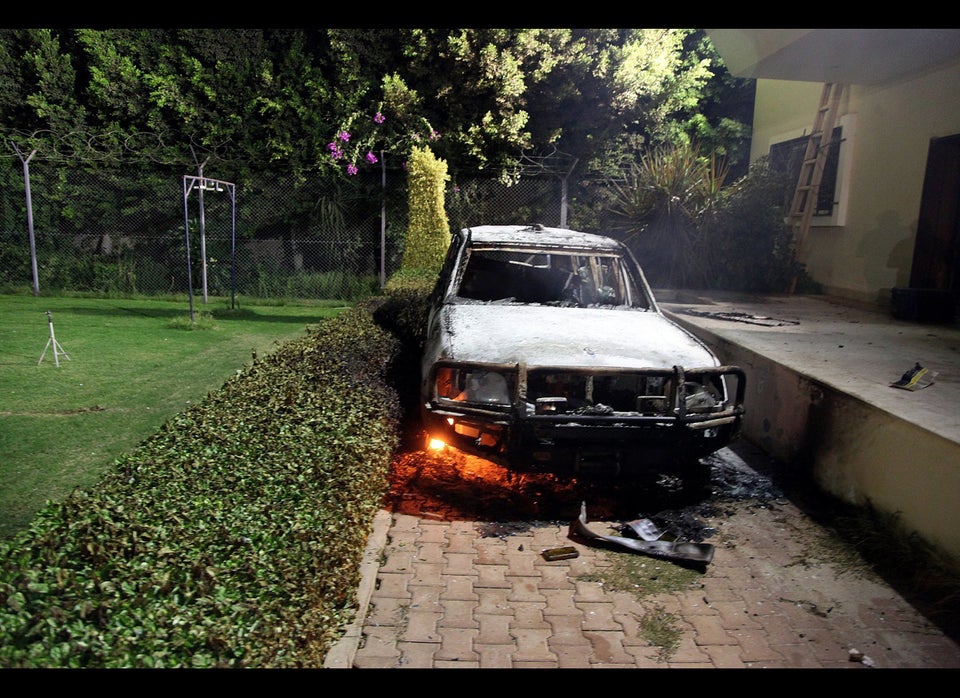 Attack On U.S. Compound In Benghazi