By now, many people are familiar with the problems associated with the dominant breed of turkey on American farms, the Broad Breasted White. If you aren't, a good place to get caught up is a 2003 New York Times op-ed by Patrick Martins called "About A Turkey." In short: Broad Breasted Whites were developed by large-scale commercial turkey farmers in the mid-20th century, with the sole goal of converting a minimum amount of feed into a maximum amount of white breast meat in the shortest possible amount of time. Broad Breasted Whites are susceptible to disease, lose the ability walk or fly as they gain weight, are unable to procreate except by artificial insemination and taste bad to boot.
Over the past 10 years or so, these problems have led more and more Thanksgiving shoppers to seek alternatives in the form of heritage breeds of turkey. But what started as a niche industry, based on word of mouth and the good faith of small farmers, has become an increasingly crowded, competitive field, with people ordering months and months ahead at popular farms. Even major companies like D'Artagnan have long been sold out of its heritage turkeys by now.
The term "heritage turkey" has become such a marketing buzzword that unscrupulous farmers and grocers might be tempted to apply it indiscrimately, to things like organic or free-range turkeys, in order to charge premium prices. (Real heritage turkeys cost several times more than standard-issue Broad Breasted Whites, because of their slow growing time and less docile habits.) It doesn't help that the word "heritage" is not federally regulated.
So before you go out and spend $125 on a "heritage breed" turkey that was actually a defrosted Butterball -- or before you claim the organic Broad Breasted White you bought at Whole Foods is a heritage breed -- let's get the definition of heritage breeds straight. The American Livestock Breeds Conservancy (ALBC), the authority on the subject, has strict rules for the breeds than be designated "heritage." The most important criteria are that they reproduce naturally and grow slowly by feeding on their own, outdoors.
In the case of turkey, the ALBC has singled out 13 breeds that it considers unequivocally heritage breeds. Of these, four have been selected to be part of the Slow Foods Ark of Taste, which works to preserve rare or endangered plants and animals that are important for global culinary culture. HuffPost Food has assembled a kind of goldilocks-medium list of heritage turkey breeds to know this Thanksgiving -- click through below to find out the seven breeds we've selected, with some beautiful pictures and hopefully helpful information: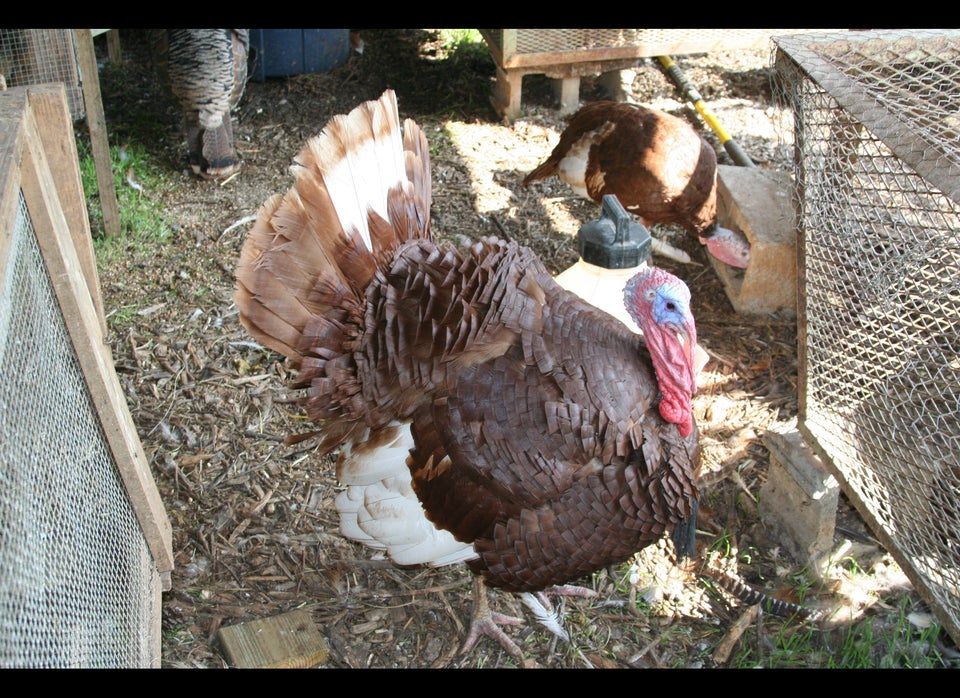 Heritage Turkey Breeds
Related