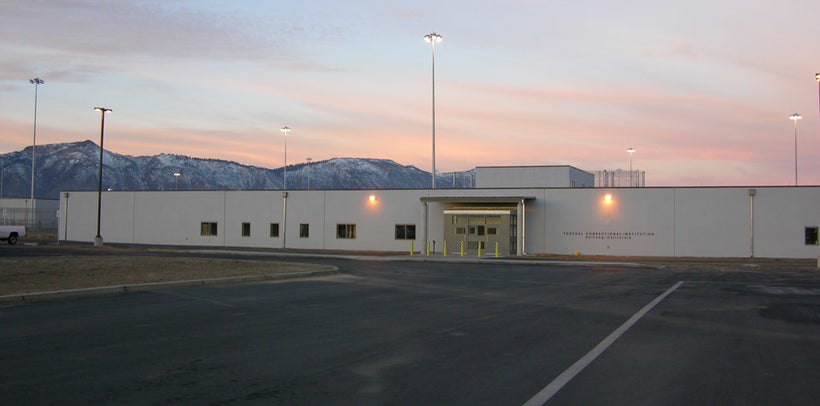 As I approach my thirty-fifth college reunion this spring, I've made a point of reaching out to classmates as I travel across the country for my work. With a great sense of anticipation and joy, we celebrate stories of success and comfort each other in our struggles. This past week, there was a friend I had not seen since graduation who I wanted to connect with. So I made the journey to see him, and making work visits along the way.
This classmate is an extraordinary person. Currently, Brad teaches GED classes to adults and helps coordinate an adult education program where community members are encouraged to teach what they know to others. He has developed and teaches an exercise program using jump ropes that has helped participants lose weight and regain their health. He has also used his marketing background to encourage individuals to finish their education and develop small businesses plans for entrepreneurial start-ups.
Brad adores his wife, talks to his adult children twice a week, has not had a drop of alcohol for seven and a half years, and works out daily. Unlike most people in America, Brad lives in an ethnically and economically diverse community.
But getting to see Brad is not easy, because he is currently serving a twelve-year prison sentence in the Federal Prison in Herlong, CA.
The point of my visit and of this article has never been to prove or discuss Brad's innocence or guilt, or to rehash the details of his case. It's not what he wanted to talk about anyway. Instead, it was inspired by the desire to reach out to someone who was isolated, and informed by the Biblical call to visit the prisoner.
The thing that struck me when I first saw him this past week was the joy in Brad's face and the lightness in his step. Of course, neither of us wanted our mini-reunion to be held in a prison waiting room. But the drab atmosphere of the visiting area had no impact on either of us.
Our conversation began immediately at a fast pace. Brad wanted to know everything. Our culture requires elevator speeches' both when describing one's work or sharing stories of family. Not so for Brad. When I told stories of my kids, Brad wanted to know more; when I shared things about my work he asked me to "continue." Never had I experienced a conversation that went so deep for so long.
I was reminded of the Christmas Classic "A Cup of Christmas Tea," written by a friend of my parents, Tom Hegg. It is the story of a reluctant nephew who makes an obligatory visit with an elderly aunt at Christmas time. All he wants to do is to get in and out, and all she asks is that he stays and chats. With my apologies to the author, I have adapted a small section of the story to reflect my time with Brad.
"I sat and raddled on about the weather and the flu
He sat patiently and then said, "what's new."
Thoughts and words began to flow, I started making sense
I lost the phony breeziness I use when I get tense
He was passionately interested in everything I did
He was positive and encouraging just like when we were kids
Simple generalities sent him into fits
He demanded the specifies, the particulars the bits"
As I began to share some of my personal and professional struggles, Brad listened intently. My self-deprecation and my feeling sorry for myself were confusing to him. It became clear to me that such sentiments had no place in his world, and he made it clear that they should not in mine. "Look what you have, Wayne, it's all great stuff: you're a great guy, your family loves you, and you're doing important work." It took the words and example of a man who had lost so much to help me find all the things that I had.
I have never seen anything like it. Brad had freed himself from anger, bitterness, and disappointment, and instead has filled his life with a sense of resolve purpose, and most of all, hope. I know people with millions in the bank, who live in large houses, have wonderful families and good reputations, and who live in the kind of world of pity and self-doubt that Brad has transformed.
"We talked about the limitations that he had to face
He spoke with utter candor, with humor and with grace
Brad was whole; I saw a Christmas miracle, a triumph of the soul"
When I boarded the plane in Philly to make my way across the country to California, I felt that with my role as a pastor and my clergy collar around my neck, I might offer Brad some hope and communicate a message of redemption, but that is not what happened.
Somewhere going south on Highway 395 south with the Donner Pass on my right and the foothills of the Sierras on the left, I felt uplifted. It was a friend in prison who gave me my freedom. My visit with Brad helped me see how God's gifts have been showered on me. It was my Herlong Redemption.
My kids always ask me what I want for Christmas. They get annoyed when I say, "World Peace." It is what I ask for every year, until now. When they asked me yesterday what I wanted for Christmas I responded, "I want Brad to be home with his family."
But the only way that can happen is if he is offered a pardon. And not even Santa Claus can do that. I wish that I knew someone who knew someone, that I had connections and political clout. I wish that I had a chip to negotiate a release for prisons. But I don't. All have is my story and his, and it is a Christmas story that needs to be told.
Calling all HuffPost superfans!
Sign up for membership to become a founding member and help shape HuffPost's next chapter
This post was published on the now-closed HuffPost Contributor platform. Contributors control their own work and posted freely to our site. If you need to flag this entry as abusive,
send us an email
.