Republican presidential candidate Herman Cain told his staff Tuesday morning that he is reassessing his candidacy and will make the decision whether to remain in the race in "the next several days."
The Des Moines Register has more quotes from the Tuesday morning conference call. Cain reportedly told about 90 staff that the latest affair story might create "too much of a cloud" around his campaign.
"If a decision is made, different than we should plow ahead, you all will be the first to know," he said. "Now with this latest one we have to do an assessment as to whether or not this is going to create too much of a cloud in some peoples' minds as to whether or not they should support us going forward."
"It's a reassessment of where we stand and the road ahead, similar to other times in the campaign's history," Gordon wrote in an email. "He is not thinking of dropping out of the race. He is simply reassessing the state of the campaign. We intend to be full speed ahead."
Top Republicans have called for Cain to drop out of the race, as HuffPost's Sam Stein reported:
"Cain is irrelevant, and the quicker he gets out of the race the better it will be," said Ed Rollins, a longtime Republican strategist. "My fear is that he marches to the beat of his own drum and he may try to drag it on and deny and deny and deny. And my sense is that will likely be the pattern here. But there is no way he can be the nominee of our party. The quicker he gets out, the better for him and for us."
Cain's Iowa campaign chairman, Steve Grubbs, told the AP that the allegations have hurt Cain's fundraising and taken a toll on his family. Still, Cain will continue his campaign for now and deliver a foreign policy speech in Michigan on Tuesday.
Cain indicated Monday that he intended to remain in the race as long as he had the support of his wife, Gloria.
According to NY1's Josh Robin, Cain has already canceled a campaign event that was scheduled for this weekend.
"Cain, campaign teetering, pulls out of a Sunday night NYC dinner with media elite, incl anchor Roma Torre.," Robin tweeted.
Ginger White, the Atlanta businesswoman who claims she had a 13-year consensual relationship with Cain, has described the alleged affair as "very inappropriate," "fun" and "exciting." Read more here.
Meet Ginger and the other women allegedly involved with Cain below: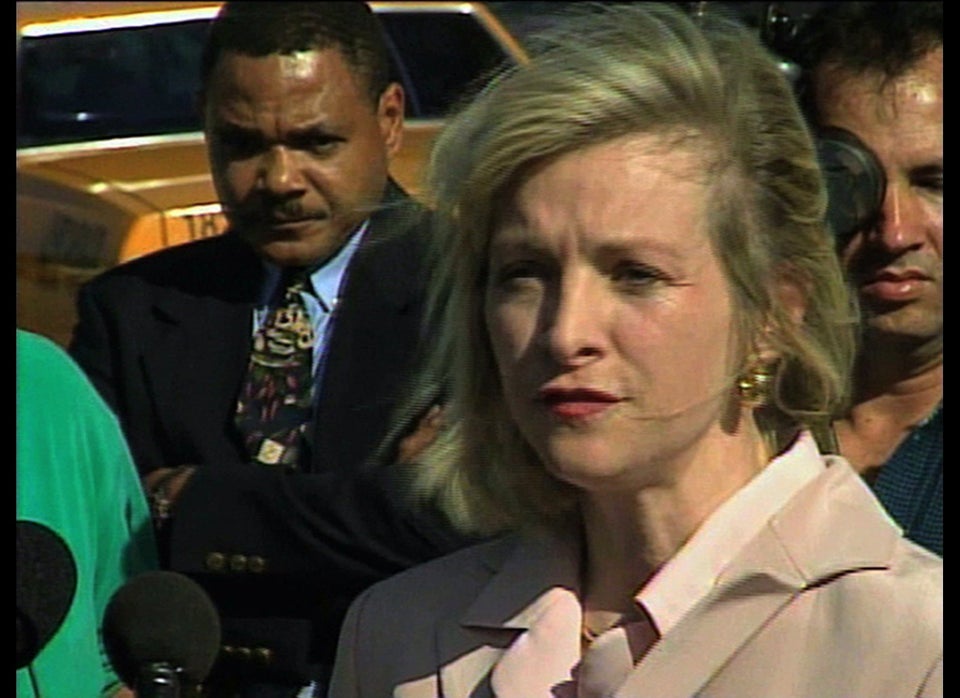 Herman Cain's Women
Popular in the Community