Former Godfather's Pizza CEO Herman Cain says that he has considered terminating his campaign for the Republican presidential nomination twice before winning the "Presidency 5" straw poll in Florida over the weekend, according to Chris Moody at Yahoo! News.
"The thing that I've learned about myself in this campaign -- because I've never had this happen to me before on a single challenge -- is that I've gone to the brink, ready to pull the plug, but came back, twice," Cain said.
He signaled he considered dropping out of the race "for different reasons" and added, "That's how frustrating a campaign can be."
Cain won the Florida straw poll with roughly 37 percent of the vote, coming out on top of Texas Governor Rick Perry, who many expected to win the test of conservative strength, by more than 20 points.
He said his victory in the Florida Republican straw poll was authentic and wasn't a statement by voters against Perry.
Cain told NBC's "Today" show the weekend test balloting was "not a protest vote" and that his performance shows "the voice of the people is more powerful than the voice of the media."
Cain says the straw poll illustrates that "people are listening to the message and not just, with all due respect, to the media."
Cain also addressed SNL's GOP debate parody, saying he "loved" the show's spoof of his presidential campaign. He even said he may adopt the slogan actor Kenan Thompson used while portraying Cain in the parody: "I will deliver."
"You may hear that last line in my next debate performance," Cain said of the line, which is a nod to his work with Godfather's Pizza. "I loved that SNL spoof, it didn't offend me at all."

Check out additional Herman Cain details in the slideshow below: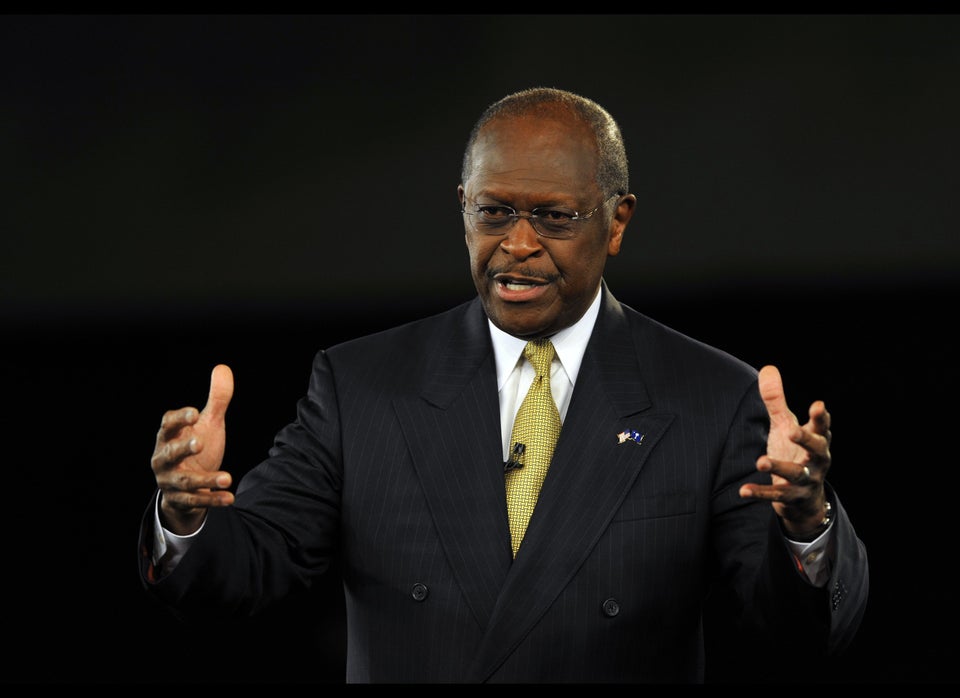 Moments From Herman Cain's Campaign
Support HuffPost
The Stakes Have Never Been Higher
Popular in the Community