More details continue to emerge surrounding the sexual harassment allegations leveled at GOP presidential candidate Herman Cain.
According to a report from The New York Times, one of Cain's accusers was paid a year's salary in severance following an alleged incident involving the former Godfather's Pizza CEO. From the Times:
The National Restaurant Association gave $35,000 - a year's salary - in severance pay to a female staff member in the late 1990s after an encounter with Herman Cain, its chief executive at the time, made her uncomfortable working there, three people with direct knowledge of the payment said on Tuesday.
The Times provides further details on the alleged encounter. "Four people with contemporaneous knowledge of the incident said the encounter had taken place in the context of a work outing during which there was heavy drinking, a hallmark, they said, of outings with an organization that represents the hospitality industry," reports the paper.
The severance payment development comes on the heels of a Washington Post report from earlier Tuesday explaining that a second Cain accuser wants to speak out about an alleged incident involving Cain. The woman is reportedly barred from discussing the encounter due to a nondisclosure agreement that she signed with the National Restaurant Association.
Cain, appearing Tuesday night on Fox News' "Special Report With Bret Baier," responded to the Washington Post article. Baier asked Cain if he would request that the National Restaurant Association waive the nondisclosure agreement so that the accuser could tell her side of the story. The Republican contender responded, "I can't answer that now" due to "legal implications."
Bennett said Cain was talking about the case of another woman, not his client. But Bennett said now that Cain is talking about specifics, the confidentiality agreements may no longer be binding.

"I think the National Restaurant Associaion ought to waive the confidentiality and non-disparagement provisions and let the two women, if they choose to do so, come forward and tell their stories so that it can get a complete public airing," Bennett said.
Cain has gone on a media tour over the past few days attempting to explain away controversial sexual harassment allegations. A video montage of Cain's media appearances can be viewed below:
Check out the slideshow below for more details on Herman Cain's campaign: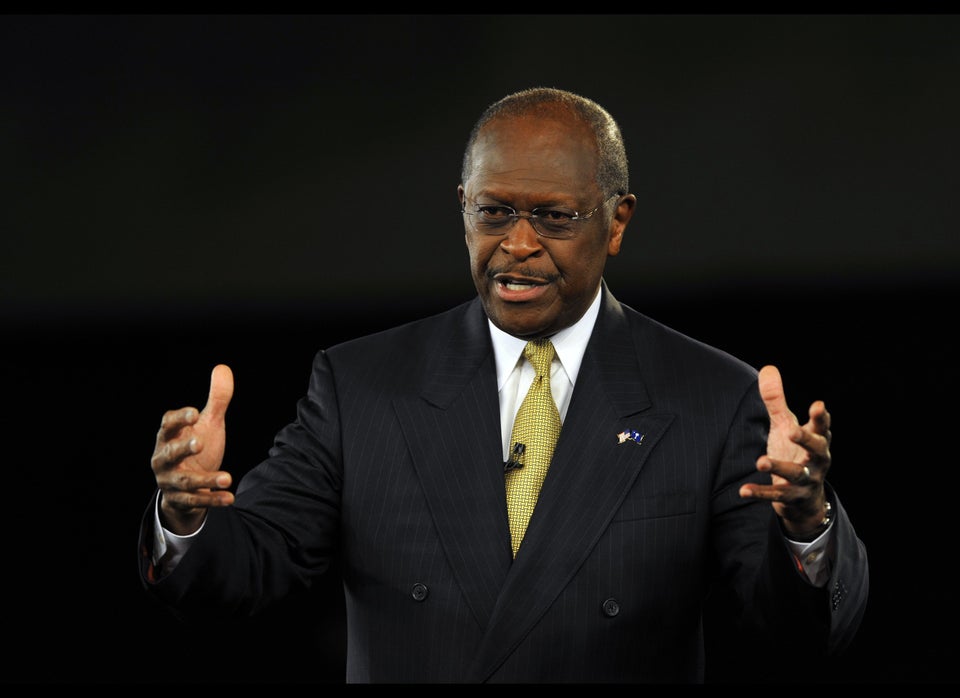 Moments From Herman Cain's Campaign
Popular in the Community