 Republican presidential candidate Herman Cain's Arizona state chairman defended him against allegations that he had a 13-year affair with Atlanta businesswoman Ginger White.
Lori Klein, an Arizona state Senator, told CBS News that she has known him for 12 years and he's "never been anything but a gentleman -- and I am not an unattractive woman." She added that in politics, "we want a virgin to do a hooker's job." She also said that if Cain is innocent, he should sue White for libel.
White claimed a thirteen-year affair with Cain in a report released by Fox 5 Atlanta on Monday. She said she knew that he was married and described the relationship as "fun" and "exciting" but was aware that she was involved in a"very inappropriate situation." Cain denied the relationship, saying that White "is an acquaintance that I thought was a friend." Cain has also denied multiple allegations of sexual harassment in the past month.
Cain told his staff on Tuesday that he is reassessing his candidacy in the wake of the allegations and will make a decision on whether to remain in the race in the next several days.
Last July, Klein took a pink handgun out of her purse and pointed it at the chest of Arizona Republic reporter Richard Ruelas. "Oh, it's so cute," she said before aiming it at him to show off the red beam of the laser sight. The gun has no safety, but Klein said that she didn't have her hand on the trigger.
CLARIFICATION: This article has clarified the language regarding Lori Klein's defense of Herman Cain and allegations that he conducted an affair with Ginger White.
Meet the women who have been linked to Cain below: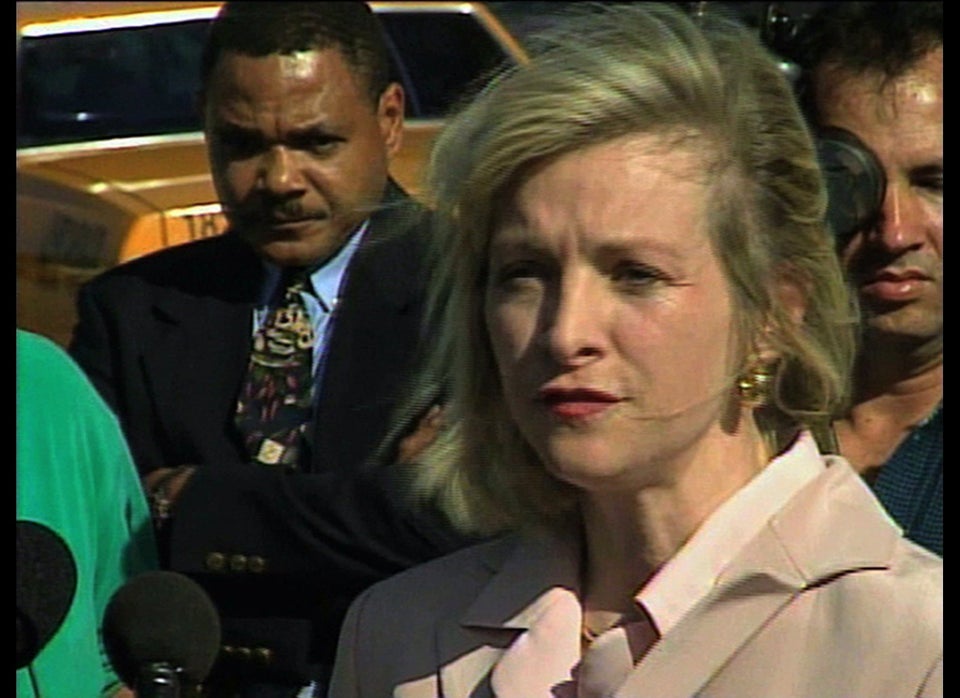 Herman Cain's Women

Popular in the Community