The Twitter account formerly used by the late Herman Cain fired off a head-scratching message on Sunday, insisting that the coronavirus "isn't as deadly" as once thought.
Cain died in July at the age of 74 after being hospitalized for more than a month with the COVID-19 infection.
His Twitter account ― now run by his family and social media managers ― tweeted: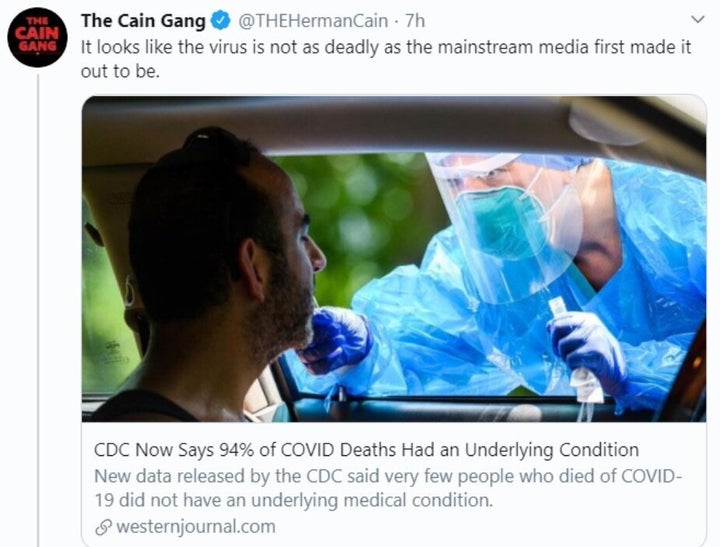 Given Cain's own cause of death, the tweet ― which was eventually deleted ― drew a rather stunned response from critics on social media:
A HuffPost Guide To Coronavirus
Everyone deserves accurate information about COVID-19. Support journalism without a paywall — and keep it free for everyone — by
becoming a HuffPost member
today.
Popular in the Community