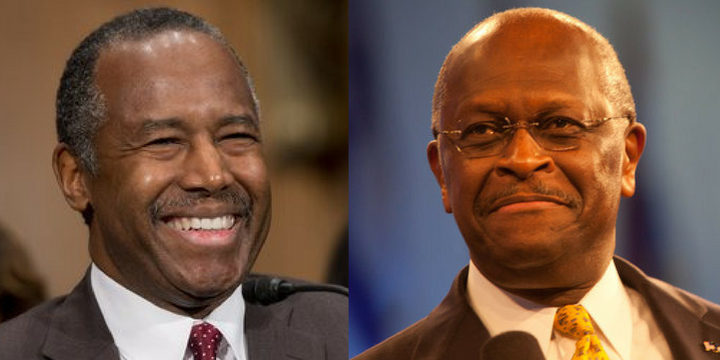 Cain said since the historically black newspaper called Carson a "house Negro," he must be one as well because of his accomplishments. "Because that's one of the names you get called by other black people when you are a success at something, and you do not buy into 'black group think,' or act and say what they want you to say," he wrote.
"Being called a 'house Negro' is just one of the insulting names I have been called as an ABC (American Black Conservative), simply because I do not subscribe to the black liberal backward-looking narrative of black identity politics," he continued. 
He attributed this to his "multiple successful careers" and thanked Carson for his "sacrifice." 
"If being called a 'house Negro' is what some of us must endure for succeeding in this nation and thinking for ourselves, then let all of the 'house Negroes' stand up and be counted," he wrote. "Wow! There are too many to count, but there's Dr. Ben Carson standing tall among millions, and doing something great again."
REAL LIFE. REAL NEWS. REAL VOICES.
Help us tell more of the stories that matter from voices that too often remain unheard.
BEFORE YOU GO