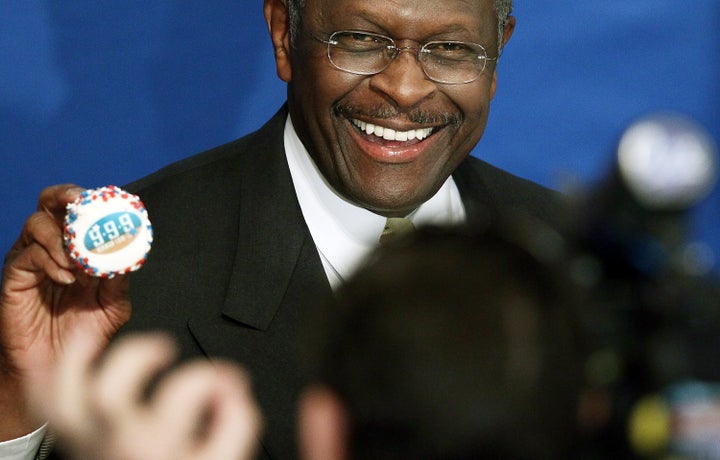 WASHINGTON -- Herman Cain had one of THE best fundraising days of his presidential campaign on Monday, raising $250,000 in online donations despite reports that he had been twice accused of sexual harassment.
The quarter of a million dollar haul made for "one of our best fundraising days ever," Cain's campaign chief of staff Mark Block told a D.C election-themed conference sponsored by the National Journal. Cain himself said on Laura Ingraham's radio show Tuesday that since the story broke Sunday night, "the fundraising has increased significantly."
"I'll give you this little bit of information -- and this is breaking news: yesterday with the firestorm was one of our best fundraising days online ever -- since the campaign started," he said. "One of the best ones ever, Laura."

The amount raised is a healthy sum for a campaign that has been running, for the most part, on a shoestring budget. And it appears that it was all raised without a formal fundraising push. Cain spent Monday under siege from the national press corps over reports that he had, as head of the National Restaurant Association, twice been accused of sexual harassment. Cain initially called the story false and claimed he had no knowledge of any settlement being made with his accusers. Later, he backtracked on both those statements. His campaign responded to the story in a post on its website but there was no pitch to donors attached to it.
Raising money in the wake of scandal or negative coverage is common and relatively easy for campaigns. Sympathetic supporters become generous supporters when they feel their candidate is being unfairly attacked. It's why Christine O'Donnell and Sharron Angle, Republicans who ran for Senate in Delaware and Nevada, respectively, were some of the better-financed candidates in the 2010 cycle. And it's why the damage to Cain may be limited should he make it through the first few days and should the other shoe not drop.

Before You Go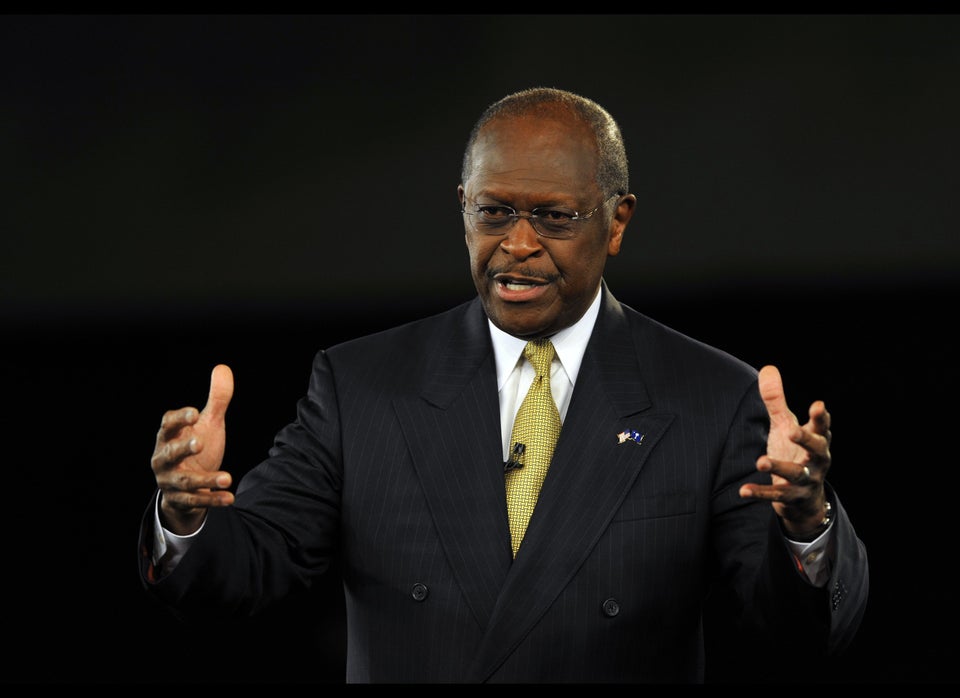 Moments From Herman Cain's Campaign
Popular in the Community