Herman Cain called House Minority Leader Nancy Pelosi (D-Calif.) "Princess Nancy" when criticizing her for not bringing up Rep. Tom Price's (R-Ga.) health care legislation, known as HR 3000, while she was speaker of the House.
When asked what he would do on health care reform if the Affordable Care Act is repealed, Cain replied:
Legislation has already been written -- HR 3000. In the previous Congress, it was HR 3400. What that does is -- it has already been written. We didn't hear about it in the previous Congress because Princess Nancy sent to it committee and it stayed there. It never came out. HR 3000 allows the decisions to be with the doctors and patients, not with the bureaucrat in Washington, D.C.
The audience laughed at Cain's remark.
Cain is currently facing allegations of sexual harassment from several women, dating from his time heading the National Restaurant Association.
Earlier in the debate, Rep. Michele Bachmann (R-Minn.) called Obama campaign adviser David Axelrod "General Axelrod."
"He should be going to job creators if he wants to know how to create jobs," Bachmann said of President Obama. "Instead, he continues to go to a General Axelrod in Chicago to look for his orders to figure out how to deal with the economy. That won't work."
Former Bush administration spokesperson Dana Perino tweeted in support of Pelosi after Cain's comment, writing, "Ay yi yi, former Speaker Pelosi called a princess in the debate? Not fair. We may disagree on policy, but she earned the Speaker title."
UPDATE: Speaking to CNBC after tonight's debate, Herman Cain acknowledged that referring to House Minority Leader Nancy Pelosi as "Princess Nancy" during the debate was problematic.
"That was a statement that I probably should not have made," Cain said, when asked directly about his comment.
Cain said that his criticism of Pelosi was based on her support for President Barack Obama's health care reform, and her ability to corral the votes supporting it in the House. Cain insisted that health care reform has been a disaster for American businesses. But referring to a prominent woman politician as a "princess" drew immediate criticism, particularly in light of the recent sexual harassment and sexual assault allegations raised against Cain.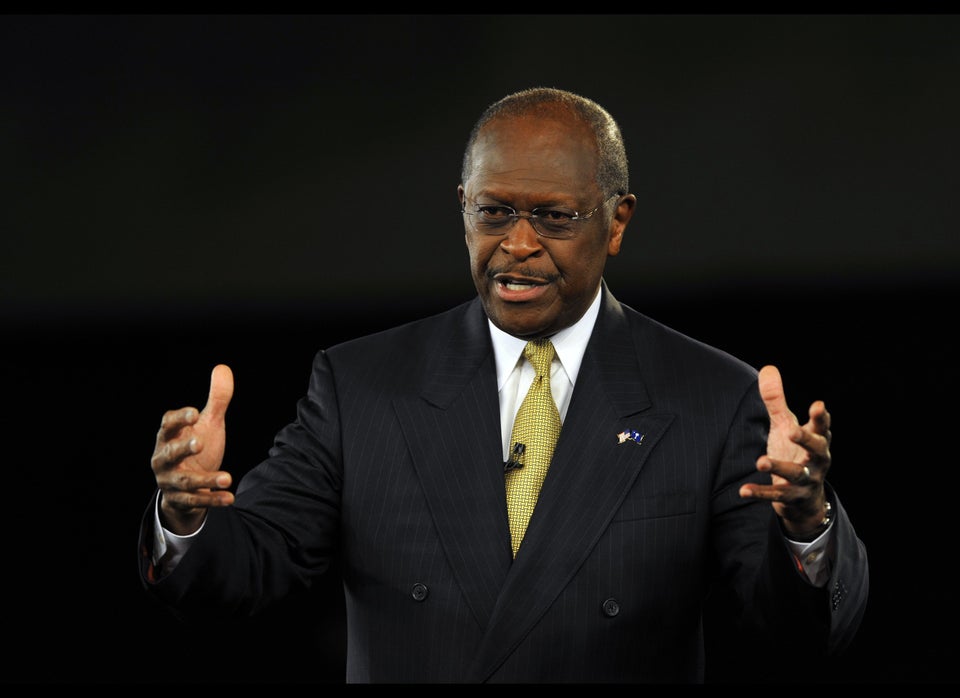 Moments From Herman Cain's Campaign