Following a Washington Post report that Republican presidential candidate Rick Perry's family hunting camp in Texas once had the word "Niggerhead" painted on a large rock at its entrance, the Perry campaign is scrambling to control the damage.
Perry insists that his father painted over the offensive word on the Fourth of July weekend of 1983 or 1984, as soon as his family began leasing the property, and his campaign communications director Ray Sullivan pointed out in a statement that Perry's family never actually owned the West Texas property.
"A number of claims made in the story are incorrect, inconsistent and anonymous, including the implication that Rick Perry brought groups to the lease when the word on the rock was still visible," he said. "The one consistent fact in the story is that the word on a rock was painted over and obscured many years ago."
Sullivan's statement conflicts with some of the witnesses' accounts in the Washington Post story, which allege that the racial slur was still visible throughout the '80s and "as recently as this summer."
Fellow Republican presidential candidate Herman Cain, who is now neck and neck with Perry, according to a recent Fox News poll, took the opportunity on Sunday to call Perry "insensitive" for his handling of the situation.
"There isn't a more vile, negative word than the 'n word,' and for him to leave it there as long as they did is just plain insensitive to a lot of black people in this country," he said during an interview on "Fox News Sunday."
Political strategists say the racially-charged hunting camp controversy and Cain's criticism of Perry could potentially be a big problem for the Texas Republican's campaign as he tries to prove his electability against President Obama.
"The issue is, how are the people who are still concerned about Rick Perry's ability to prevail against President Obama, concerned about his electability, going to take this?" political correspondent Jake Tapper said on ABC's "This Week." "There are Republicans in Pennsylvania, Ohio, Wisconsin, Minnesota, who don't want him on the top of the ticket because even if he beats Obama, he will hurt them with congressional candidates, and this feeds into their concern."
CORRECTION: A previous version of this article stated that Jake Tapper appeared on "Meet the Press." In fact, appeared on ABC's "This Week" on Sunday morning.
WATCH highlights from this week's Sunday shows:
Check out additional Herman Cain details in the slideshow below:
Before You Go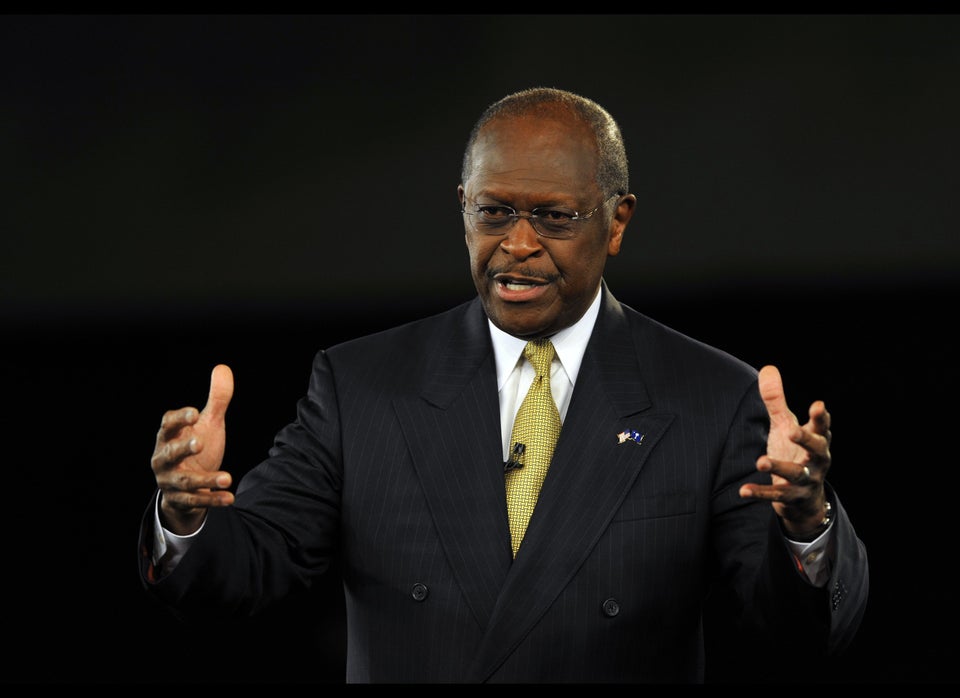 Moments From Herman Cain's Campaign
Popular in the Community