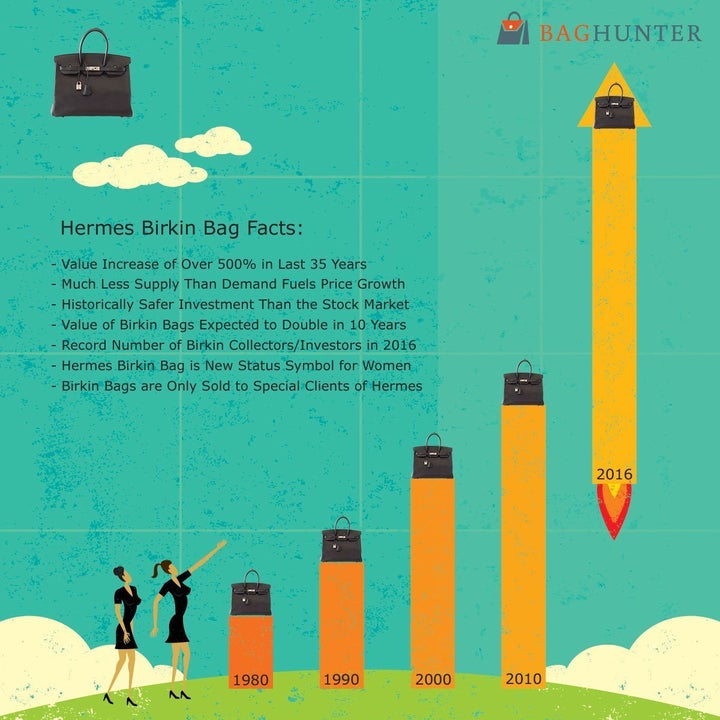 Save that buyer's remorse for your new car -- that $15,000 Hermes Birkin handbag is a solid investment, a new study finds.
Over the last 35 years, the high-end bags -- commonly flaunted as a status symbol among the rich and famous -- have increased in value by more than 500 percent, according to a study by online retail platform BagHunter.com.
Annually, the bags saw an average increase in value of 14.2 percent.
When compared to the average price of gold and the S&P 500's returns, the study found that the luxury handbags were the only commodity to consistently increase in value year after year.
"This makes Hermes Birkin handbags by far the least risky investment of the three," the authors wrote.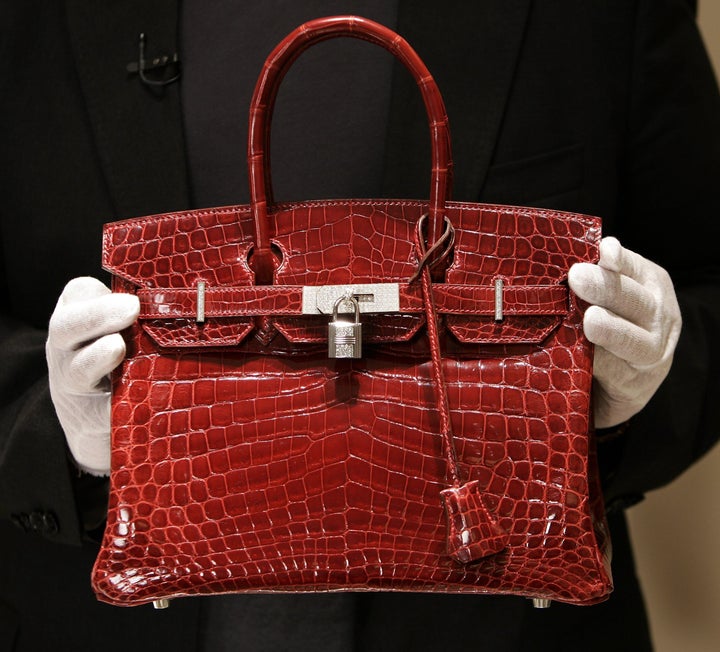 So what exactly makes these bags so special?
If you ask Heritage Auctions, whose Hermes bags have sold in the tens of thousands of dollars, it's all about the supply and demand.
"These bags are not available to your average woman. She can't just walk into Hermes and buy it," Max Brownawell, the New York City auction house's senior specialist of luxury accessories, told The Huffington Post.
Even if one has the money, "Hermes won't sell these bags to just anybody," he said. "You'd have to have a long-standing relationship with one of their sales associates."
That relationship may include the client making a lot of prior purchases. Even then, each customer is restricted to buying no more than two bags per year, he said.
Adding to that limit, once someone gets a chance to buy, "They're not asking you what color, what size you want. It's, 'This is the one bag we're offering to you,'" he said.
Because of that restriction, there's no guarantee that prospective clients receive the exact bag they want. And because of that, fans and collectors alike turn to each other, or outside buyers, to swap or purchase the ones they want, he said.
"They have one of the few systems that can be collected because it really is quite a search," he said.
That's where online stores and auction houses like Heritage come in.
"Our average client probably has between 50 or 10 or 20 (Hermes) bags in their collection," Brownawell said.
Asked what qualities a person should look for if he or she wants to invest in a bag, Brownawell suggested condition, color, style and whether the bag was released in a limited quantity.
"The best return you get on these bags is if you sell them in pristine, unused condition," he said.
That doesn't mean that a used handbag -- so long as it's in good shape -- will lose its value, however.
"Generally, the only thing that would hurt its value is if anything has been changed, like the style of hardware or type of shoulder strap," he said.
Brownawell recommends that buyers who get their hands on a less desirable but newly released style sell it right away, as the latest collection will always be highly sought after.
And bags with non-classic coloring, those made of exotic materials or those that are are part of a limited-edition collection will always be golden -- in the Hermes Birkin sense, he noted.
The previous Birkin auction record was for a red crocodile bag, which sold for $203,150 in New York in 2011.
PHOTO GALLERY
Reasons It Makes Sense For A Guy To Carry A Purse
Calling all HuffPost superfans!
Sign up for membership to become a founding member and help shape HuffPost's next chapter