There are hernias. And then there are HERNIAS.
Glenn Williams of Leicester, England, says he had one in which his "stomach shot out like a football" when he coughed, according to SWNS.
Williams, 67, was left with a hernia that caused his intestine to bulge noticeably after bowel cancer surgery two years ago, the Leicester Mercury reports. He says he endured plenty of embarrassment.
"People would stare at me wherever I went, and I could hear comments from people saying I have a football up my coat, or I've been shoplifting, or when was my baby due," he told University of Leicester Hospitals in a press release. "It affected me not only mentally and physically, but emotionally too."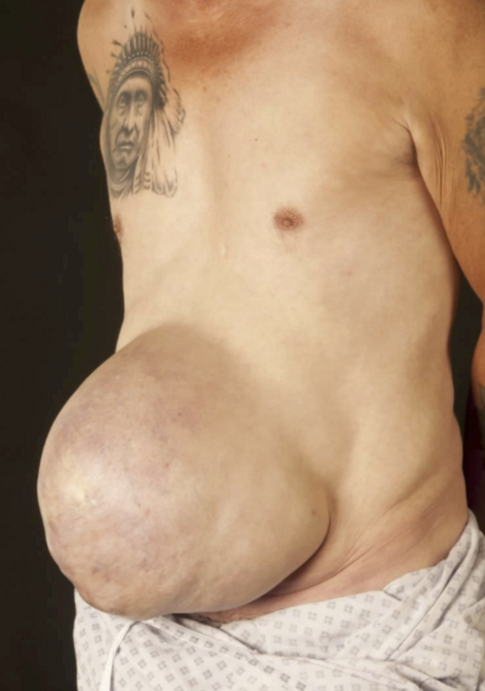 But the misery finally ended when doctors were able to perform a breakthrough abdominal wall reconstruction. They layered muscles of the abdomen on a mesh of sorts, the paper noted. One of the surgeons, Dr. Graham Offer, called the hernia "the biggest we have ever operated on."
The procedure, Williams told SWNS, gave him his life back.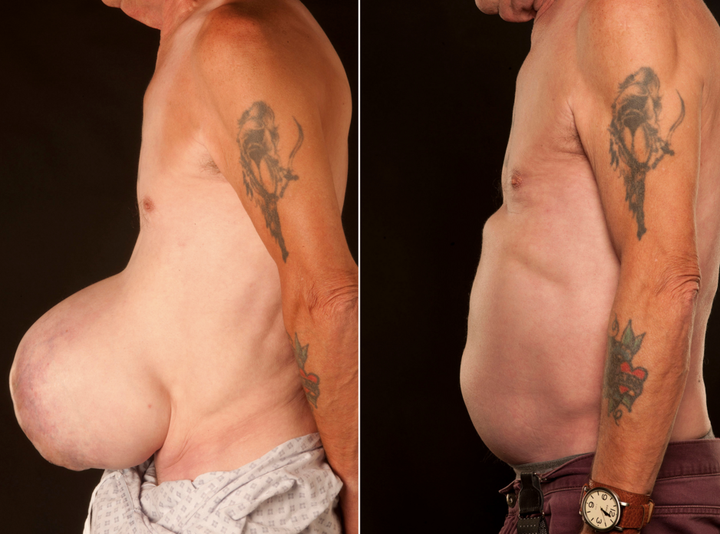 "At last I can look in the mirror again and not find my reflection repulsive," he said. "I am over the moon having a normal body. Not having people stare at me is just amazing."
Check out the SWNS video above.
Calling all HuffPost superfans!
Sign up for membership to become a founding member and help shape HuffPost's next chapter