When a car slowly rolled towards oncoming traffic, one quick-thinking Illinois man knew just what to do.
In dash-cam video released Friday by the Dixon Police Department, a car can be seen crossing multiple lanes of traffic at an intersection, forcing other drivers to come to a halt.
A Dixon officer trailed the vehicle, which can be seen moving slowly and erratically. That's when a resident, identified as Randy Tompkins, made his move. After putting his truck in reverse, Tompkins can be seen bolting from his vehicle and diving into the passenger side window of the imperiled vehicle, putting it in park.
"Tompkins was able to get the car in park just as officers approached the vehicle as well," the police said in a statement posted on Twitter. "The driver of the vehicle was found to be having a seizure."
The officers told Tompkins he looked like a character from the show "Dukes Of Hazards" when he leapt into the car, according to a Facebook post by Tompkins.
"My adrenaline is still going," Tompkins wrote.
Tompkins and two other officers waited at the scene until officials from the Dixon City Fire Department arrived to help the seizing driver. The police department thanked Tompkins for his actions.
"We want to thank Tompkins for his heroism and for coming to a complete stranger's aid today!" the statement said.
Related
Before You Go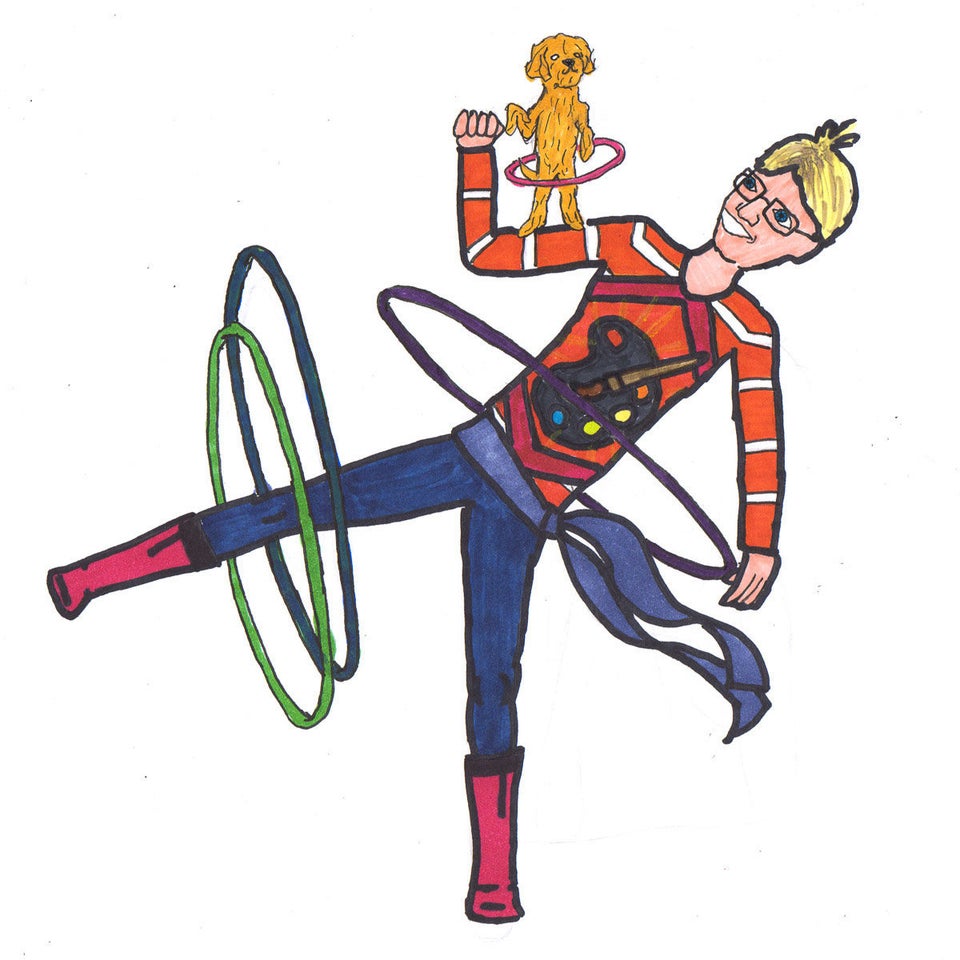 12-Year-Old Draws People As 'Everyday Superheroes' To Raise Money For The ACLU