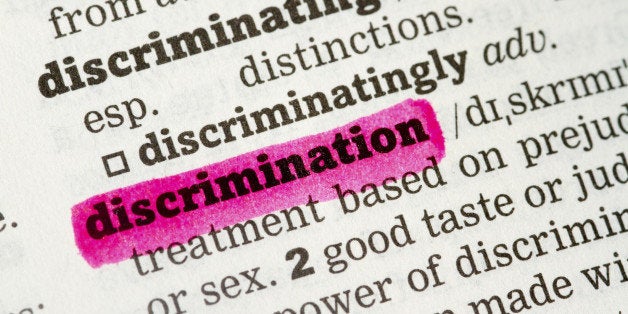 It is never too late to give up our prejudices. -- Henry David Thoreau

On November 3, 2015, 66 percent of the voters in Houston, Texas, the fourth largest city in the United States, defeated HERO, the Houston Equal Rights Ordinance. The socially conservative voters who showed up to say no to equal rights are calling their win a hit out of the park, but after further review, we can anticipate it will be memorialized as a long and disappointing foul.
HERO would have and should have prohibited discrimination in employment, housing and public accommodation on the basis of race, age, gender, pregnancy, religion, sexual orientation, gender identity, disability or military status. As the voters cast out gender non-conforming and trans persons, they also cast out many of us who are persons of color, older than 65, having babies, probably not Christian identified, lesbian, gay or bi, disabled or just back from a third tour serving and protecting our country.
They chose to protect almost no one in order to exclude gender identity from the protections of HERO. I am proud of those who said that they would not pass the ordinance unless it contained protection for trans and gender non-conforming people. Pro-HERO advocates lost this skirmish but they will win the war.
Houston Unites (pro-HERO) expressed deep disappointment in the scare tactics anti-LGBT (and particularly anti-transgender) groups used to incite and rally the socially conservative majority.
The defeat of the ordinance sends a clear message that discrimination is ok in Houston. And, where discrimination is so publicly sanctioned for any, it will be committed against many. Sadly, the Lt. Governor of Texas personally funded $70,000 of the anti-gay campaign sending a message to young Texans that officials can use their power and privilege in elected offices to bring harm to those they are called to protect.
Houston Unites (pro-HERO), including ACLU of Texas, Equality Texas, NAACP Houston Branch, Texas Freedom Network, Freedom for All Americans and the Human Rights Campaign, said:
We will continue telling the stories of Houstonians whose lives would be better off because of HERO...We've learned some important lessons, as well...we must remember that all of us are stronger when we stand together, speaking up with one voice for protections like those in HERO, rather than allowing those who oppose fairness and equality to divide us.
These are good recommendations for all of us, including those of us far removed from the heart of Texas.
I work for ACPA--College Student Educators International, a long-tenured (91 year-old) higher education association in Washington, DC. In theory and by reputation, we are typically far removed from the radical religious right in the Bible Belt of Texas. But, in fact, we are not distant enough to avoid the negative impact of the Houston City Council on our members.
ACPA is currently contracted to hold its Annual Convention in Houston in 2018. We are officially asking our exhibition provider to determine what legal remedies we can recommend to our ACPA Governing Board to attempt release from our obligations in Houston if HERO or its equivalent ordinance is not achieved in Houston before 2018.
The bigotry and misinformation that was spread about people who are transgender, in particular, was egregious. There are 200 other major cities in America who extend equal rights protections to all of their residents and visitors. We hope they remain steadfast in their commitment to organizing their communities around human dignity.

A majority of Houston voters have expressed their willingness to discriminate against trans identified persons and most of the rest of us. They do not represent the majority of Houston residents. The voters had their turn. Now we must each find a way to express our unwillingness to join them.
There is one red line that we should not cross. It is a commitment to human rights, the respect of the dignity of the human being. There should be no compromises. -- Angela Merkel
REAL LIFE. REAL NEWS. REAL VOICES.
Help us tell more of the stories that matter from voices that too often remain unheard.