Seven-month-old puppy Geo is being hailed as a hero after he pushed a 10-year-old boy out of the way of an oncoming truck and took the impact himself.
Carly Riley, from Clacton-on-Sea, Essex, was out for a walk with Geo, a German Shepherd-Collie mix, and her three sons, Charlie, Josh and Ben on Thursday when disaster struck, reported HaloPets.com
As the family waited at the corner to cross the street, an out of control driver came speeding over the curb and headed straight for 10-year-old Charlie. That was when Geo jumped in front of the boy, pushed him out of the way and was hit by the truck. The impact sent Geo into the street where the runaway driver hit him again before taking off, according to the Geo the Hero Facebook page.
"Geo must have sensed it [the truck] as he leapt on Charlie and took him out the way. It could have wiped us all out. If it wasn't for Geo I am 100 percent sure it would've been Charlie" Riley told DogHeirs.com
Story continues after photo: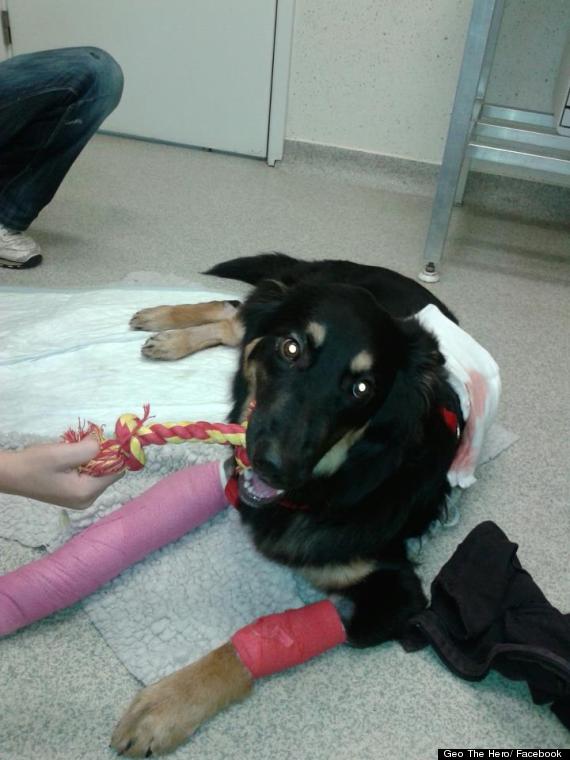 Geo sustained a broken leg, broken spine and internal injuries, but the veterinarians caring for him told iTV News that Geo will make a full recovery.
Riley and her husband reported the hit-and-run to police.
They are now struggling to pay the $16,000 vet bills.
The Rileys has also set up a Facebook page to share Geo's progress and where people can donate money towards his bills.
"Geo and the boys have a fantastic relationship," Riley said of her heroic dog. "They always play with each other, whether it be football or Geo's favorite, jumping on our trampoline with them. He is family."
Related
Before You Go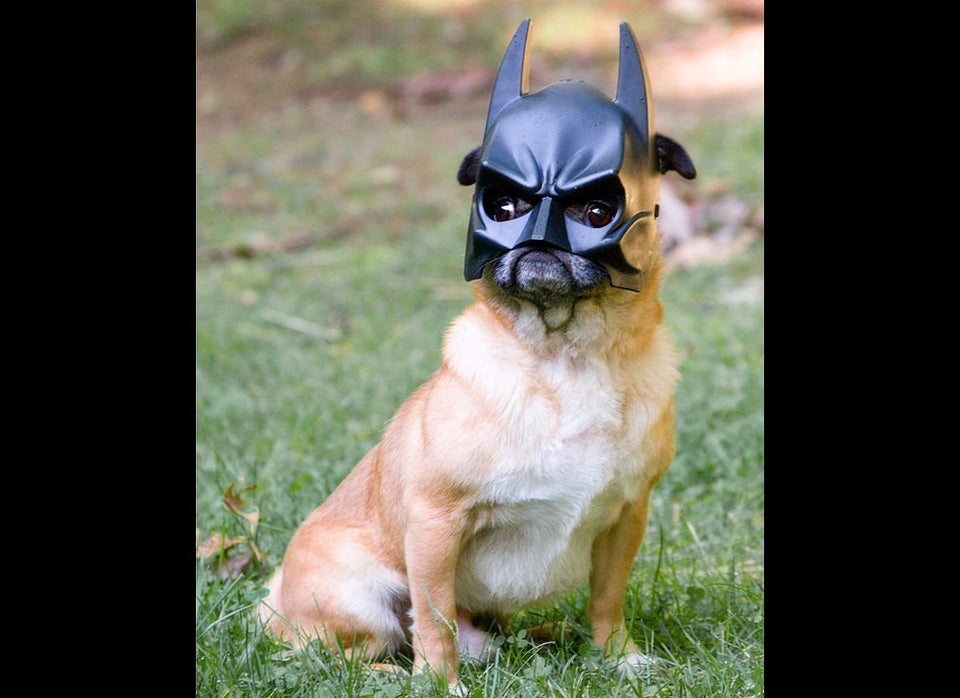 13 Animals Who Are Secretly Batman
Popular in the Community