WASHINGTON -- Sen. Edward Markey (D-Mass.) and Sen. Rand Paul (R-Ky.) have joined forces to back legislation that would make medically assisted treatments more accessible to opioid addicts.
The legislation, known as the Recovery Enhancement for Addiction Treatment Act, would loosen restrictions on the number of patients a doctor could treat with buprenorphine for opioid addiction.
The consensus among the medical establishment is that medically assisted treatments such as buprenorphine (and methadone), along with counseling, represent the best chance for addicts to gain a foothold on sobriety. Both medications can make withdrawal less painful and can significantly diminish further cravings for opioids -- greatly reducing the chance of relapse.
The Food and Drug Administration approved using buprenorphine to treat opioid addicts more than a decade ago. But federal regulations placed limits on how many patients a doctor could treat. After getting certified to prescribe buprenorphine, which is sold under the brand name Suboxone, doctors can only treat 30 patients at a time in the first year, and 100 the following year.
In areas hit hardest by the opioid epidemic, those limits have maxed out doctors and created lengthy waiting lists for prescriptions. The legislation would raise the first-year cap from 30 patients to 100 and allow qualified nurse practitioners and physician assistants to prescribe the medication. It also would give doctors the chance to remove the patient cap after one year.
The bill may help push the treatment system for addiction, which now is largely run outside of the medical community, into a primary care setting.
According to Markey's office, the legislation is supported by the American Medical Association, the American Society for Addiction Medicine and the Drug Policy Alliance. At a recent hearing before Congress, Dr. Patrice Harris, an AMA board member, affirmed the organization's stance: "We strongly support lifting the cap."
Under the new bill, doctors would have to be certified as "substance abuse treatment specialists" or go through an approved training and work at an approved clinical setting before their patient caps could be lifted. Giselle Barry, spokeswoman for Markey, told Huff Post that doctors who are currently at their 100-patient limit could immediately apply to remove the cap if the legislation passes and they meet the requirements.

Dr. Molly Rutherford, an addiction specialist and president of the Kentucky chapter of the American Society of Addiction Medicine, said the legislation is needed. "Too many are dying to not try to do something," she said. "I just never really understood why the limit was there in the first place." In the clinic where she works, 1,000 people are on the waiting list for buprenorphine, she said.
Long waiting lists have created a black market for illicit buprenorphine sales.
Rutherford said her patients have done well on the medication. She recalled one patient who sold his Ford Explorer for 80 milligrams of Oxycontin. After a few months of treatment with buprenorphine, he had money to take his family on a vacation. She also recalled a woman newly sober with the help of the medication being excited to simply take her young daughter out to lunch. The daily newspaper in Lexington, Kentucky, recently called for more use of the medication to treat the opioid epidemic.
Paul was looking for legislation that deals with the opioid epidemic in a cost-effective way. Cutting the regulatory burden placed on doctors also seemed in line with Paul's libertarian philosophy.
Paul's staff drew on data from a Huffington Post investigation into Kentucky's drug treatment system published in January before supporting the bill. The story reported that very few doctors in Northern Kentucky were certified to prescribe buprenorphine and the ones that were could not take any more patients. Many addicts were failing out of abstinence-only rehabilitation centers, places that advocate that taking medications like buprenorphine did not equal real sobriety. Huff Post found that in Northern Kentucky, a majority of addicts that had died of overdose deaths in 2013 had tried the abstinence approach.
"I think it's a great step forward," said Jason Merrick, chairman of the Northern Kentucky chapter of People Advocating Recovery. "I see it as more of a way it should be. ... We really need to move this legislation forward."
Merrick works in an abstinence-only residential treatment center and has seen the limits of such programs. "The problem is that there are more people needing treatment than getting treatment, there are more people waiting on medically assisted treatment than getting medically assisted treatment. There is something wrong there. We need to get these people stabilized. We need to keep these people safe."
The bill may help spur more primary care doctors -– and other medical professionals –- to start treating opioid addicts with buprenorphine. A recent University of Washington study found that 30 million Americans lived in counties without a single doctor certified to prescribe Suboxone. The majority of these counties were in rural areas.
Last fall, the Centers for Disease Control and Prevention reported that in 28 states, heroin deaths doubled from 2010 to 2012. Heroin-related overdose deaths jumped 39 percent nationwide from 2012 to 2013, surging to 8,257.
Merrick said he isn't sure the bill goes far enough. "We're in a crisis here," he said.
According to a press release, the legislation is being co-sponsored by Sens. Dianne Feinstein (D-Calif.), Sherrod Brown (D-Ohio) Mazie Hirono (D-Hawaii), Dick Durbin (D-Ill.), and Tammy Baldwin (D-Wis.).
A companion bill was introduced in the House of Representatives by Rep. Brian Higgins (D-N.Y.), Richard Hanna (R-N.Y.), Paul Tonko (D-N.Y.), John Katko (R-N.Y.).

Before You Go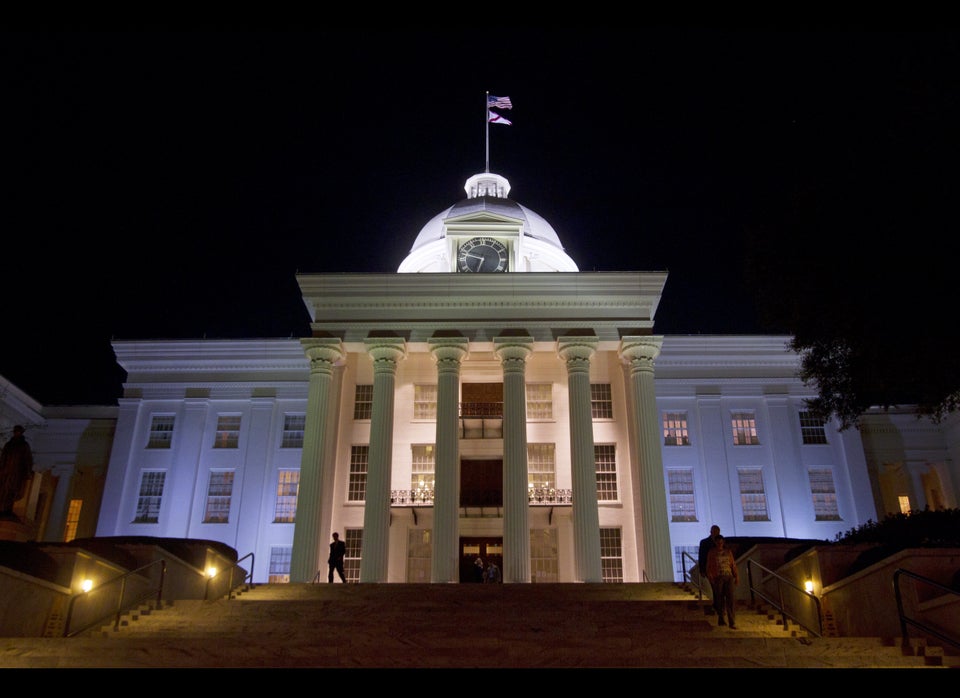 U.S. State Capitol Buildings
Popular in the Community