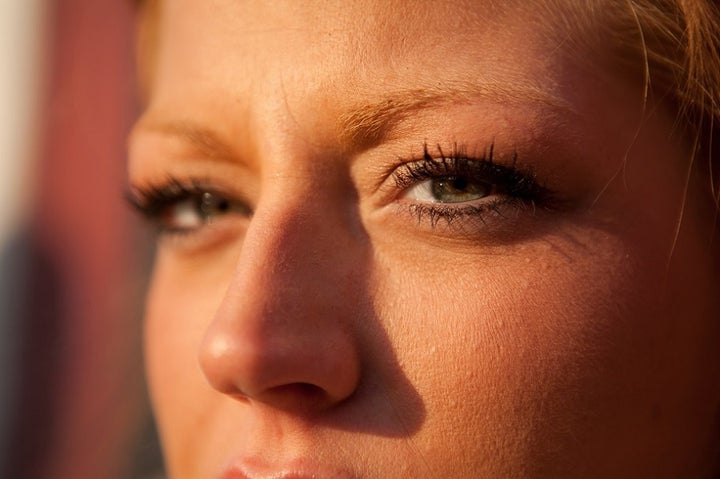 Mr. President, the present recovery system is broken and cannot be fixed. You must revamp from the ground up regardless of the pushback you'll receive from the current "experts" that are making millions of dollars off the worst health crisis in the history of our great nation.
We can never MAKE AMERICA GREAT AGAIN until we understand the truth about opioid addiction. The answers are available, but I fear the media's fascination with Russia and your response to it, will only guarantee the failure of those of us who are in the trenches.
Mr. President, it is clear that the current hysteria has become a laser guided missile aimed at taking you down. It appears that every journalist on the planet is striving to become the next Woodward and Bernstein and dethrone a sitting President.
My advice. Forget about it! Move on. If you continue to tickle them with early morning tweets, you lose. Let the Russian investigation play out. You cannot control the frenzy. However, you can control your legacy. You do have the power to bring an end to the opioid crisis in America
Mr. President, I am one of the lucky ones. I survived a 10-bag-a-day heroin habit to become a bestselling author, WGA screenwriter, and recipient of the prestigious du-Pont-Columbia Award for excellence in journalism.
I combined the adage, "One Day at a Time," education, exercise, meditation and God to accumulate three decades.
Let me sum up exactly how I accomplished it.
My sponsor gave me crystal clear words of wisdom that to this day still ring inside my head as soon as my feet hit the floor in the morning. Mike, a tough-guy Marine, said, "I don't care if your ass falls off. You don't use heroin today!"
Now I have to admit when every fiber of every muscle is screaming for a blast of heroin, those words from my sponsor were not easy to swallow. Some days, "One Day at a Time" was too long. I had to survive "One Minute at a Time." Not an easy task when you have not told the truth in years, and the number of friends you have has dwindled to zero.
But America must know overcoming addiction is possible. I went to AA and NA meetings, and I reached out to my sponsor several times a day. Who by the way, made a point to tell me he wasn't my friend. But rather, somebody, I could trust to lead my life toward recovery. Bottom line, "my ass fell off" many times during that first year, and I refused to use heroin to fix it.
Please don't forget us, President Trump.
We need a new plan and we need to keep it simple.
If I could advise anybody as to where the magic bullet was hiding, I'd point them toward their brain. You see, on heroin, your brain is broken. The wiring has all been short-circuited. But correct the wiring, and you'll unleash a fury of energy and potential that you would have never imagined.
And the good news, you don't have to Einstein. You do not have to go to law school or medical school. I just signed up at a local community college, began writing for the college newspaper about my addiction, and one day the Boston Globe called me up and asked me if they could pay me 500 bucks to publish one of my stories.
I was like, "What? You are kidding, right?" Bottomline, my ability to reason became clear when I opened my mind to new information. In fact, a whole new world exploded right in front of me. I could see things and understand clearly for the first time in ten years. Education made me feel alive again.
I hated my sponsor because he was always right. One day early in recovery, he told me that I should meet him at the gym early every morning before the noontime meeting. My answer was simple, "Nah, I'm good. I have a plan, and I'm going to work it."
I remember he looked at me and laughed. It pissed me off. But then he asked, "How long have you been in charge of your own life? How long have you been making the decisions in your life?" Right about then, I wanted to punch him in the nose. "What do you mean? Forever, I'm in charge right now." Well, he laughed again and said, "How has that been working out for you?"
I met him at the gym the next morning and what I found out was priceless. I felt amazing after just a week. It gave me confidence and a boost of energy. It guided me through the depression of trying to deal with all the mistakes I had made as a heroin addict. So much so, exercise became as addictive as knowledge.
First, let me tell you that I believe in God. In fact, I never would have survived the streets if it was not for divine intervention. But don't let that stop you from learning from me and devouring how I overcame heroin addiction. I just happened to have a personal experience that brought me to my knees.
That said, I found meditation was an act of prayer. Every day, I would go off by myself and play soothing music as I tried to remove all the madness from my brain. And there was plenty of madness early on, from legal issues to family issues, my backyard was a minefield.
The good news is anybody can learn to meditate. You don't have to believe in God. The secret is practice. It is hard at first to shut down all the outside influences, fears, panic, guilt, doubt and shame. It takes some time to find total darkness in that soft, comfortable space within your brain.
Mr. President, I beat heroin with a simple fail-safe, rock-solid plan, and nobody gave me a fighting chance. Everybody said I was either going to die on the streets or spend my life in jail. In fact, I even tried to kill myself and failed miserably.
My road to recovery works, and it can work for others too!
In closing, some people ask me how I can be so arrogant to suggest that struggling addicts can overcome by a simple plan like education, exercise, and meditation. My answer to them is simple, "I was a junkie. I beat heroin, and I have a distinct road map pointing to recovery for all to follow."
Need help with substance abuse or mental health issues? In the U.S., call 800-662-HELP (4357) for the SAMHSA National Helpline.