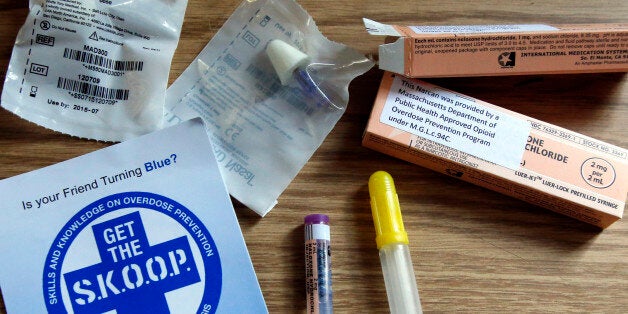 WASHINGTON -- As heroin deaths continue to spike across the U.S., more and more states are allowing for greater use of naloxone, or Narcan, a drug that can reverse the effects of an opioid overdose. More first responders and family members of addicts now have access to the drug. But Rep. Michael Burgess (R-Texas) thinks the federal government should do more. During the House Energy and Commerce Committee's Subcommittee on Oversight and Investigations hearing on the opioid epidemic Thursday morning, Burgess said the Food and Drug Administration should allow the life-saving medication to be sold over the counter like Advil or Nicorette. In an interview after the hearing, he explained that naloxone is still too difficult to access. "Right now, it's hard to get," Burgess told The Huffington Post. "If it were available at a 24-hour pharmacy, not saying it could save every life at risk, it could save some. The downside of having it available is what?" The hearing's panelists of doctors and academics didn't balk at Burgess' suggestion. Dr. Marvin Seppala, the chief medical officer at the Hazelden Betty Ford Foundation, said he'd support the move. "We should have over-the-counter naloxone," he told Burgess during the hearing. "It's a very innocuous drug." Naloxone, which can be administered by needle or nasal spray, blocks the effects of heroin or other opioids. If administered in time, it can send an overdose victim into immediate withdrawal. It is both lifesaving and the opposite of a pleasant experience.
Advocates see the medication as a vital harm reduction tool in battling the opioid epidemic. Kentucky, which has one of the worst heroin problems in the United States, recently passed legislation that allows for wider distribution of naloxone. Burgess, who practiced medicine for decades as an OB-GYN, said that he's asked the FDA why naloxone can't be sold over the counter at pharmacies. He said he has yet to receive an definitive answer, only that officials would look into the matter. "I don't know how much looking it requires," he said. "It's a medicine for which the abuse potential is extremely low… It is very useful in someone suffering the effects of an opiate overdose."
Access to naloxone is currently limited due to its high cost and the slow pace of state legislation clearing the way for paramedics and police officers to carry the drug. At an FDA hearing three years ago, parents of addicts made the same request as Burgess to no avail. Eric Pahon, a spokesperson with the FDA, told HuffPost that a naloxone manufacturer would have to apply to sell the drug without a prescription before it would consider Burgess' suggestion.
"The FDA reviews information a sponsor chooses to submit," Pahon explained via email. "In the case of FDA-approved naloxone products, the manufacturers applied for approval as a prescription drug. If any manufacturer chooses to seek approval of a naloxone product as an OTC drug, we would review the information."
Pahon added that the FDA would "continue to work with interested manufacturers and developers to further explore the best uses of naloxone to prevent opioid overdose deaths."
Before You Go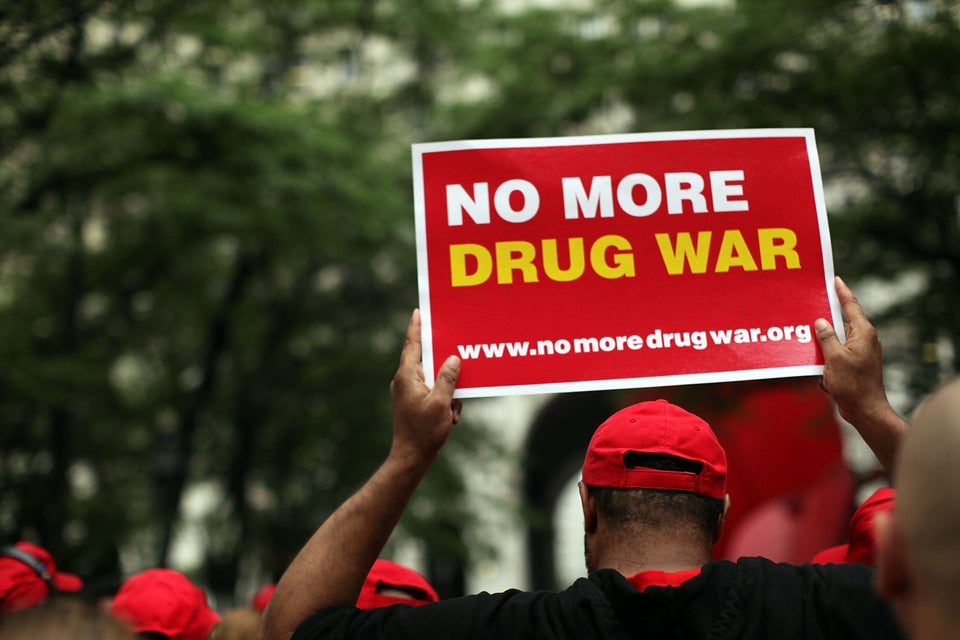 27 Reasons Why The U.S. Shouldn't Lead The War On Drugs
Popular in the Community