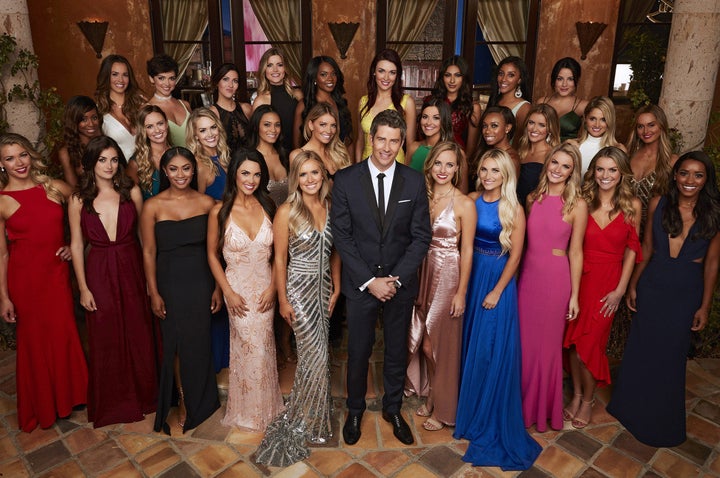 The main reason why some potential contestants never get to compete on the "The Bachelor" or "The Bachelorette" has nothing to do with their looks.
The "top reason applicants don't make it onto the show" ― according to Bachelor Nation: Inside the World of America's Favorite Guilty Pleasure, by Los Angeles Times staff writer Amy Kaufman ― is herpes.
"As soon as the medical tests came back, you'd see that herpes was the biggest thing," said Ben Hatta, [creator and executive producer] Mike Fleiss's old assistant. "And sometimes you'd be the first person to tell a contestant that they had herpes. You'd be like, 'Uh, you should call your doctor.' Why? 'We're not going to be able to have you on our show, but you should call your doctor.'

"Then they'd realize they'd been denied from 'The Bachelor' and now a bunch of people knew they had herpes."
Although that would be an incredibly embarrassing way to learn that you had a sexually transmitted disease, genital herpes is actually much more common than many people realize. More than 1 in 6 Americans ages 14 to 49 have genital herpes, according to the Centers for Disease Control and Prevention, making its status as the chief disqualifier on a mainstream reality show rather less surprising.
What does raise an eyebrow, however, is the way Michael Carroll, a "Bachelor" producer, described how he and other producers judge the applicants' psychological evaluations:
"There's psychological tests they have to pass, but there's a window of the pass, do you know what I mean?" insinuated Michael Carroll, the producer who got so close to contestants that he even crashed in their rooms occasionally. "You'd know there'd be a possibility of [someone] being kind of unhinged — like, she passed, but just barely. You can see it at the casting events during the interviews: 'Oh, this chick is going to go ­f–king nuts. She's amazing.'"
Popular in the Community