When Lyndon and Jamie Cormack, the company's founding brothers, launched Herschel Supply in 2009, "heritage" (stuff made to look like it's been around forever, which is another way of saying it has a safe, clean and classical aesthetic) was just beginning to take off. When you saw a Herschel bag, you thought it had been around for decades. This was intentional and successful.
Almost immediately, GQ found them, and so did Urban Outfitters -- Herschel Supply's sales rose 900 percent from 2010 to 2011 and 350 percent the next year. Before long, Herschel Supply -- named after a tiny Saskatchewan village -- was literally everywhere.
It's easy to see why. Just look at the classic Herschel Heritage Backpack as a solid example: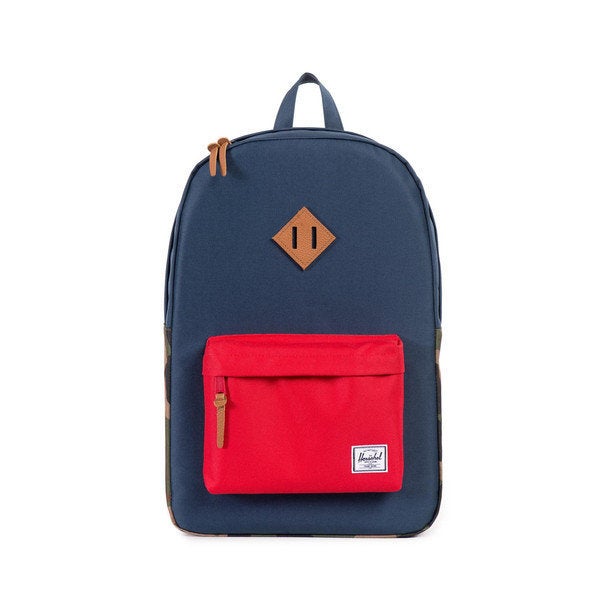 Who wouldn't like it? It's pretty. Clean. Basic.
But now, Herschel Supply has gone full Yeezy with the launch on Feb. 15 of its newest collection, a limited edition run called ApexKnit that's made with forged rubber, dual-density EVA infused padding and premium seatbelt webbing that gives it flexibility without changing the bag's shape. It's clear Herschel Supply is growing up and wants to shed its hipster reputation.
"In the beginning, we definitely were inspired by the heritage movement," Jamie Cormack, the brother who handles most of the bags' designs, told HuffPost. "Some of that DNA is still in our line. But even then we were already thinking of moving into other categories, hitting the athletic side, the travel side. We wanted to work more with streetwear and market toward the utility guy."
The Apex Lawson, one of the new bags designed to give a "virtually seamless silhouette," sold out within the first week (as did the other two bags in the line).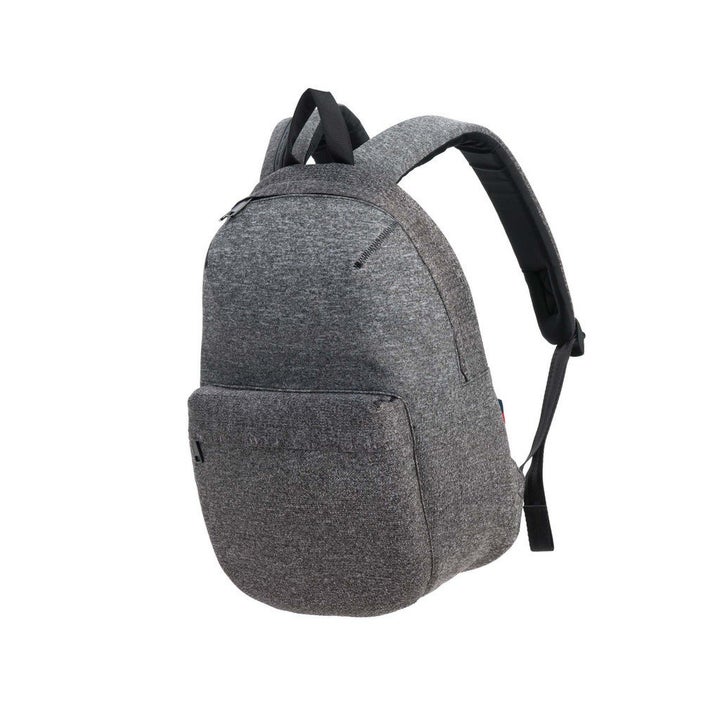 See, this is why we think the days of hipster style as we know it are in its final hours. That guy changes -- either he grew up, or got bored with heritage, or wants to wear sweats more often (it's safe to say that athleisure is menswear's next frontier) -- and the brands like Herschel Supply and Abercrombie and Fitch, who have designed for and marketed the heritage aesthetic for years, have to change with him.
Herschel Supply's heritage collection will still be available for the foreseeable future -- it's one of the brand's best selling collections. Cormack said the brand is following trends.
"Everyone changes. We talk about it all the time in here," he said, adding that people want a certain bag for the gym, versus one for the office. Herschel Supply wants to make a range of bags to outfit every type of person.
As for that hipster, maybe he's just growing up. By its very name, the heritage aesthetic will never really go out of style. It's timeless. But Herschel Supply is a brand that knows how to simultaneously follow this trend to its next logical step while experimenting to advance it further.