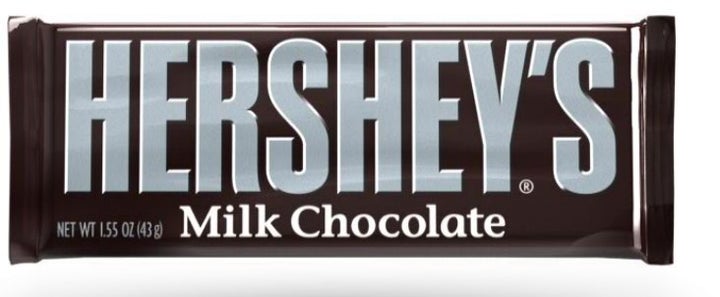 Reports of Hershey's using child labor in its cocoa fields have been widespread, and the publicity hasn't been kind. In the past year, the Raise The Bar campaign, aimed at calling attention to Hershey's child labor issues, has been putting pressure on the company to change its supply chain practices. Many of the efforts fell on deaf ears but recently it sounds like the chocolate company finally started listening.
To get the company's attention, the International Labor Rights Forum, a Raise The Bar partner, contacted Hershey's saying that it was planning to air an ad about Hershey's child labor issues on a jumbotron screen outside Lucas Oil Stadium in Indianapolis -- where the Super Bowl is being played on Sunday. About a week later, Hershey's made a big announcement.
By the end of 2012, the company has pledged to use only cocoa that has been certified by the Rainforest Alliance for its line of Bliss chocolates. Rainforest Alliance Certified farms meet the organizations's three pillars of sustainability: environmental protection, social equity and economic viability.
Additionally, Hershey's plans to invest $10 million in West Africa, to encourage economic initiatives and to reduce child labor and improve cocoa supply. All of the cocoa from Bliss chocolates is from West Africa, a Hershey's spokesperson confirmed to The Huffington Post.
Is it a concidence that Hershey's announcement came so soon after the company found out it was facing public embarrassment? Probably not But the International Labor Rights Forum decided to pull the ad as a thank you to Hershey's, a spokeswoman told The Huffington Post.
In response to Hershey's announcements, eighth grader Jasper Perry-Anderson has created a follow-up campaign on Change.org petitioning the Milton Hershey School Trust to put pressure on Hershey's to go even farther in sourcing ethical chocolate.
Bliss joins Hershey's line of Dagoba chocolates in being sourced from ethical suppliers, but the two represent only a fraction of Hershey's overall chocolate brands. While the organizations affiliated with Raise The Bar are happy with Hershey's move, they aren't done fighting, and will continue their commitment to encourage supply chain transparency. And there's always another Super Bowl next year.
Related