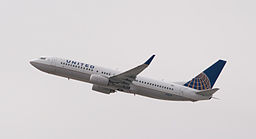 Industry mergers among large, competing travel companies rarely lead to better service or lower prices.
This week Hertz sealed its purchase of Dollar Thrifty after bushwhacking through a long antitrust clearance process with the FTC. The acquisition left Hertz-Dollar executives gushing about how good this was going to be for consumers.
But corporate travel professionals, who negotiate contracts for America's biggest companies, are weary of the price leverage they will lose in an uncompetitive marketplace.
If the biggest companies in America are worried about the consequences of such a monopolistic merger, what will happen to choices and prices for the average traveler?
To understand the implications of this week's Hertz-Dollar marriage, we don't have to look any further than recent airline mergers.
In the past five years we have seen Delta take over Northwest and United merge with Continental, all of which government regulators approved... American is now exploring a merger with US Airways.
The world is heading towards a two or three airline cartel, which will then systematically eliminate all remaining carriers and open the way for astronomical price hikes.
The idea that these mergers are necessary in a recession is "a rush to judgment" according to Kevin Mitchell, who represents 400,000 members of the International Airline Passengers Association(IAPA). Mitchell says that such rubber-stamping of anticompetitive mergers is "irresponsible and insulting." I couldn't agree more.
Airline mergers are never good for the traveling public.
Economics 101: Less competition means higher prices, decreased customer service, crowded flights and serious disruptions in the event of labor disputes or maintenance issues.
Look at the problems and disruptions that the United-Continental merger has produced over the last months. Thousands of passengers found themselves delayed and stranded. Moreover, a report issued a few years ago by the Department of Transportation found that in dominated hubs, passengers paid on average, 41 percent more than their counterparts in markets with low-fare competition.
When a single carrier dominates a market, bad things happen.
This latest merger frenzy is driven by the recession, and $124-a-barrel oil which none of the carriers predicted -- or hedged for. Fuel is the largest item on an airline balance sheet. Over the last year the large airline stock prices have been battered by high oil prices and exorbitant debt which they can't afford.
The larger international players -- Lufthansa, British and American -- have access to the credit markets (and government help) and are using this opportunity to gobble up weaker struggling competitors. This kind of predatory behavior is why new airlines have such a difficult time breaking into a market.
This is hardly a new phenomenon. Monopolies have a long history in the transportation industry. In the days when railroads were the only way to get around, a number of Robber Barons, (E. H. Harriman, James J. Hill, J.P. Morgan, J. D. Rockefeller, and their associates), were competing furiously to dominate the Chicago hub that linked coast-to-coast travel.
After seeing that competition was getting them no richer, the five joined together to forge a company -- a trust -- that would own all railroads' assets.
The public outrage forced Teddy Roosevelt to meet with J.P. Morgan, but the negotiations went nowhere. Roosevelt had no choice but to turn to federal prosecution, and invoke the Sherman Antitrust Act. In 1904 the newly formed company -- cartel -- was dissolved under the Supreme Court's landmark ruling in Northern Securities Co. V. United States.
The case prevented a monopoly of five men from controlling all the railroads in the country, and set a groundbreaking precedent. Anti-trust laws serve to protect consumers against monopolies, and geographic market dominance. They are a tenet of our free market economy. Lately we've watched these laws be slowly strained, as the airline industry fuses together.
Are we seeing a similar trend in car rental agencies? Of course.
The last few years in the auto industry look like a mad, '60s swinger party. National purchased Alamo, Avis acquired Budget, Thrifty hooked up with Dollar (DTG) and Hertz bedded down with Advantage. Then in 2007, Enterprise Rent-A-Car enveloped the entire National/Alamo fleet, making it the largest car rental company in the country.
Last year the largest rental car companies accounted for about 97 percent of rentals at the top U.S. airports. Now the industry has declined to three! But as the number of independent companies declined, they kept their old brand names, however, and consumers went on believing that they had options, blind to the car rental oligopoly.
Government supported, virtual monopolies should not be allowed to crush their rivals. Our country's free market economic system is built on competition.
If major airlines and car rental companies want to increase market share, the big guys should have to earn it by winning the business and loyalty of their customers; not by gobbling up smaller competitors or driving them out of business with cutthroat pricing and government loans to cover up bad business decisions.
Related
Popular in the Community