An Algerian extremist group has released a video claiming responsibility for the beheading of a French hostage, a U.S. watchdog group said on Wednesday.
Herve Gourdel was kidnapped in Algeria's northeast on Sunday by militants of Jund al-Khilafah. The group threatened to kill the man if France did not halt its participation in the campaign against the Islamic State group in Iraq.
French President Francois Hollande confirmed the killing.
UNITED NATIONS (AP) — French President Francois Hollande has confirmed the killing of a French hostage in Algeria.

A video released by a U.S. terrorism watchdog showed Algerian extremists allied with the Islamic State group decapitating a hostage after France ignored their demand to stop airstrikes in Iraq.

The group, which calls itself Jund al-Khilafah, said after abducting Herve Gourdel on Sunday that he would be killed within 24 hours unless France ended its airstrikes against Islamic State fighters in Iraq.

The French government has insisted it will not back down.

Hollande told reporters Wednesday that the hostage was cruelly "assassinated" because he was French and because his country was fighting terrorism and defending human liberty against barbarity.

He spoke on the sidelines of the U.N. General Assembly which he is attending.
Before You Go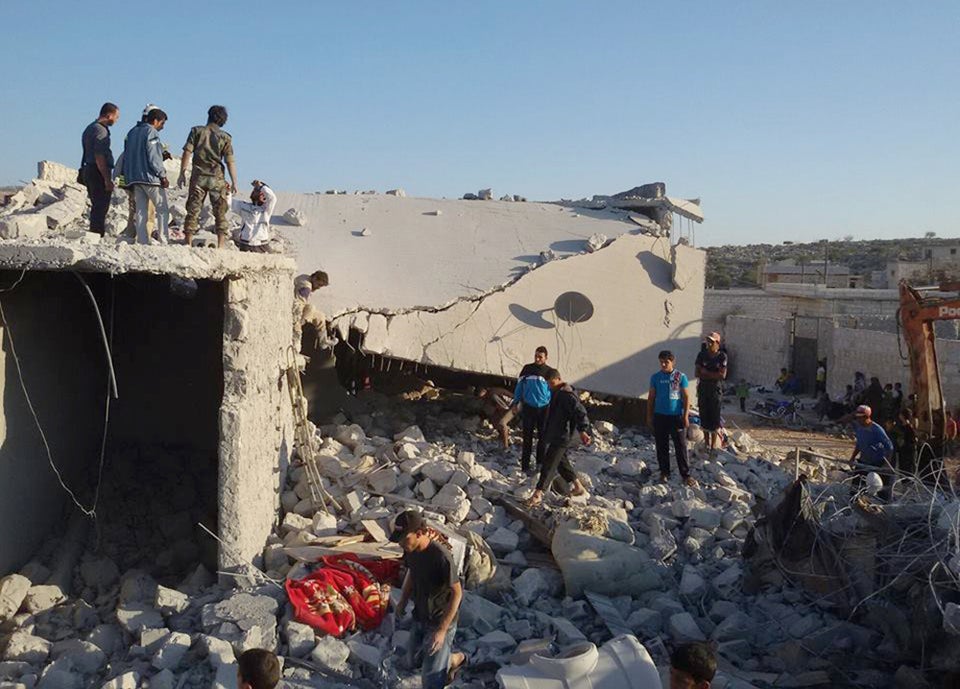 Syria War In September
Popular in the Community