I take pride in being a citizen of the world. I start my morning with a slew of online publications and I update constantly throughout the day. I marvel at working conditions in Holland and worry over viruses in South America.
The world is a big, beautiful place. I dream about showing my daughter the Pacific Ocean, of taking her snorkeling in the Caribbean. Of wandering into a real castle and standing at the foot of a pyramid. But today, the world and all its problems were too big.
Today, I cried when I heard the voice of a young girl screaming out through the smoke in the wake of an explosion at an airport. Today, I saw a picture of an international basketball player laying dazed and dirty, wondering if he was going to lose his leg. Today, I saw a toddler, bloody and scared, crying over the body of her mother. Today, I watched in horror as the death count rose and politicians delivered platitudes. Today, the world was too big. There were too many hurt and there was too much pain.
Today, I needed the world to be smaller. Today, I needed it to be easier to control, to protect, to guard, and to keep safe.
I hugged my husband, my international basketball player, and I held his hand. I played games and painted with my daughter. I pretended that it was just us. That the people and the places outside my kitchen didn't exist.
Today, there was nothing outside my door. No screaming girl, no smoking clothes, no mothers unable to comfort their child.
Tomorrow, I will become a citizen of the world again. Tomorrow, I will defend her castles, her oceans and her pyramids; but today I needed things to be small, and I needed to make those small things matter.
Tomorrow, when the world is big again, I'll read the news. I'll make myself look at the faces of the people that we lost. I'll read their stories and I will cry for them. Tomorrow, they will have all of my tears.
Tomorrow, I'll be grateful that the monsters who did this haven't found my family, yet. Tomorrow, when I sing songs with my daughter, I'll make myself remember the words to "He's Got the Whole World In His Hands". I'll make myself believe them. I'll have to, because I'm still lucky enough to hold my world, the whole of it, in my arms.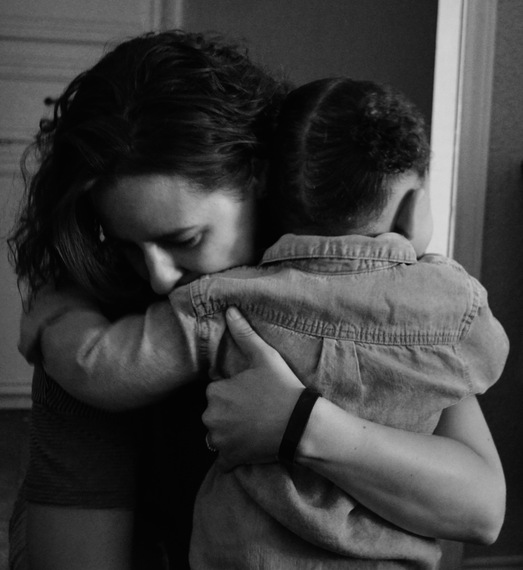 Popular in the Community