Don't let the Dude fool you.
Sage Kotsenburg says "stoked" as much as an academic says "paradigm shift."
But that doesn't mean the man who won the first gold medal of the 2014 Winter Games isn't serious about his sport, slopestyle snowboarding.
When I went up to the mountains last Tuesday, this new event was making world news. A medal favorite fell and broke his collarbone. Shaun White suffered a minor wrist injury on the course as well, and word spread that it was too big and too dangerous.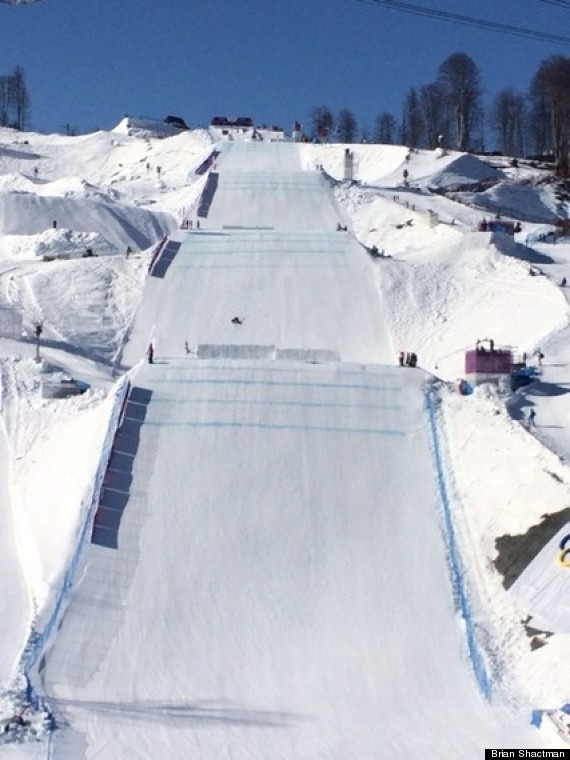 So, I wanted to see what all the fuss was about concerning this new Olympic sport and this course that had everyone scared. Up on the mountain after a training run was Kotsenburg, not even a favorite for gold, lauding the course that eventually made Shaun White nervous enough to pull out entirely so he could focus on the halfpipe event.
"A lot of people were freaked out because it's big. It's a big course," he said after his second day of practice. "Every course is dangerous, and it's a risk we take.
"I think the course is sick, and it's up to par with what we should be riding at."
Enough said, and he must have known something: This was his kind of course.
So, with White out (nice pun, eh?) and Canadian gold-medal favorite Mark McMorris nursing a broken rib, there was an opening.
And this little-known 20-year old from Idaho went out and won a gold medal.
Afterward, he talked about being stoked, really stoked. Perfect for the snowboarding stereotype.
Also typical: Fearlessness.
The course was that big and he was that fearless.
And it was fun to see that rewarded.
REAL LIFE. REAL NEWS. REAL VOICES.
Help us tell more of the stories that matter from voices that too often remain unheard.