Hey, girl: Your significant other is going to have a hard time one-upping this guy's clever anniversary gift.
From the outfit, to the font, Destree nailed the assignment: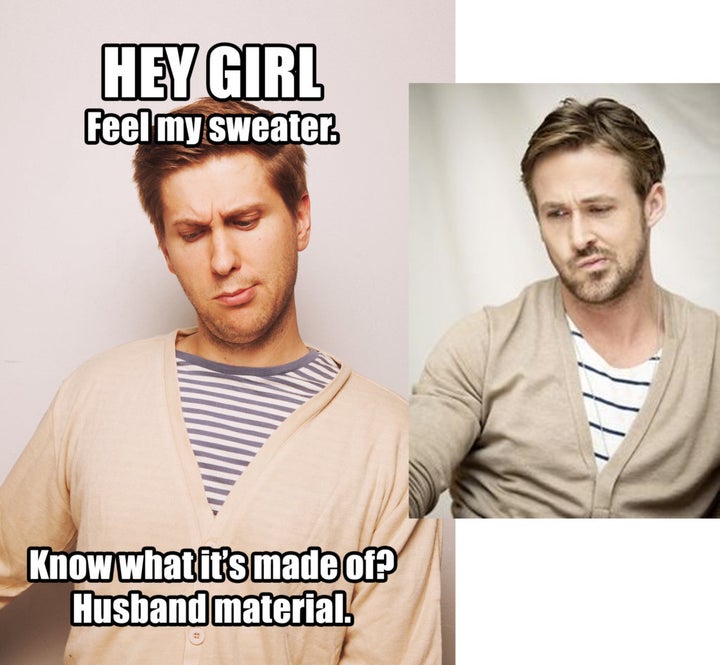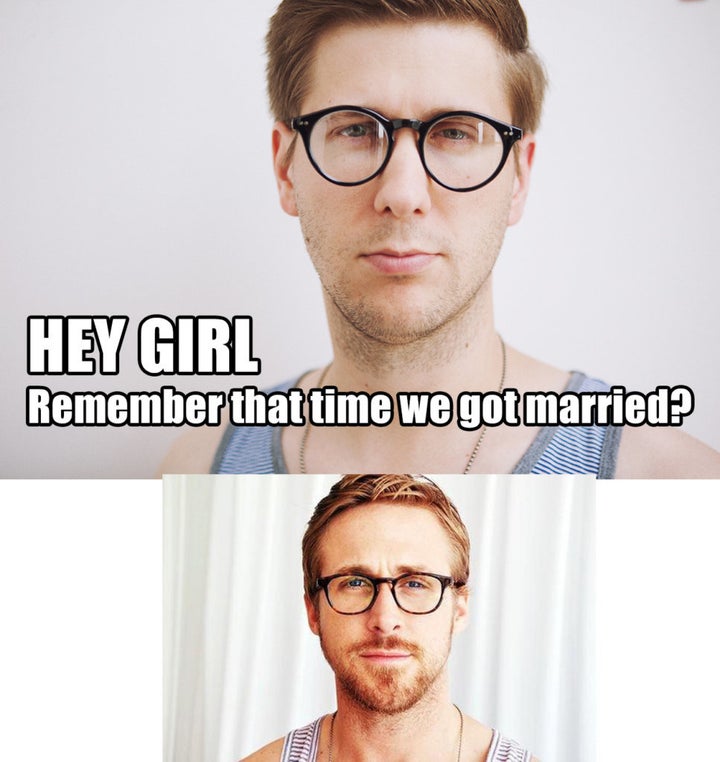 Seriously, the guy brought "The Notebook"-level smolder to the project: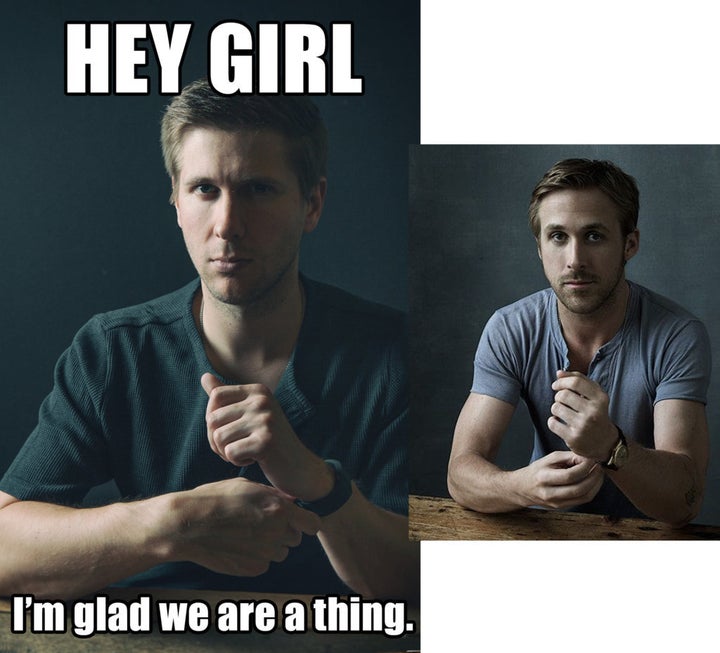 Of course, it doesn't hurt that Destree bears a strong resemblance to Gosling, something strangers have been pointing out to him since his early 20s. (He's 30 now.)
"I would get it all the time," he said. "I think my wife saw the resemblance but it wasn't like a thing that she brought up often. When I asked her if she was a fan, she said, 'Yeah, who isn't?'"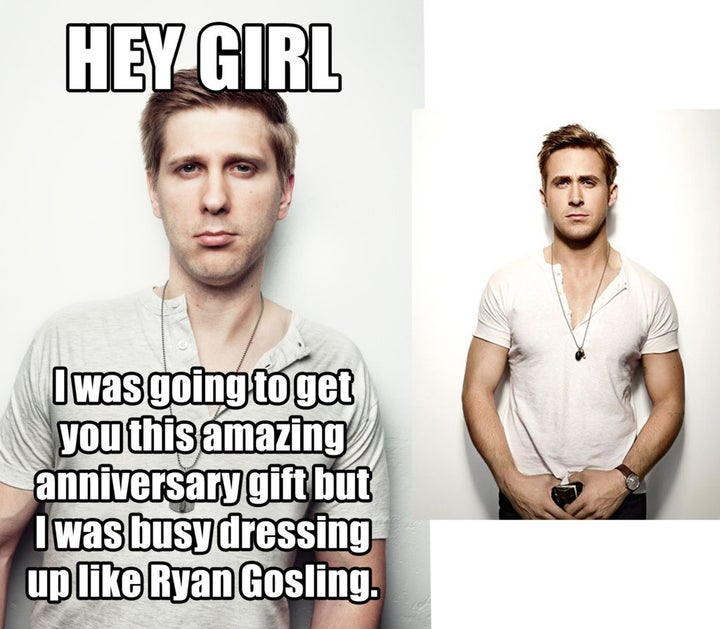 Destree ― who has a son and daughter with his wife and lives in Appleton, Wisconsin― told HuffPost that the gift was a big hit.
"It had that element of surprise because it came out of left field," he said. "Jessica thought it was really funny."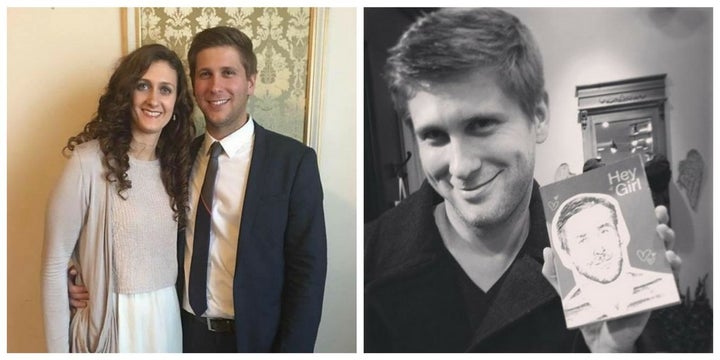 And no, Destree doesn't have a ton of Gosling-esque clothing just hanging in his closet. He had to do some major shopping for this photo shoot.
"There were a few things I already owned that were close so I used those but most had to be purchased, to really match up to the memes," he said.