The worst thing to come out of Indiana is the boneheaded and hateful Religious Freedom Restoration Act; the best is my incredible, wonderful husband. Ironically, both have been good for my business.
Full disclosure about my lack of objectivity; I'm a Certified Financial Planner, am gay and married to the handsomest Hoosier on the planet. And of course, like millions of other honorable Americans, Indiana Governor Mike Pence's blatant attempt to legalize homophobic discrimination appalls me to the core.
Clearly, the tsumami-like backlash has left Governor Pence and his Christian right compadres blindsided and wondering what the heck happened. Walking back, a cowed Governor Pence has subsequently said he wants to "fix" the law to clarify it, that it's not about discrimination. Uh huh. Does this mean that the good governor has suddenly seen the error of his ways and is ready to embrace the LGBTQI community because it's the right thing to do (and the governor of Arkansas has undergone similar soul searching as well)? Not on your life. Governor Pence's scramble is solely due to the financial catastrophe he has unleashed upon his state by ignoring this very critical truth -- we're here, we're LGBTQI, we're loaded (and our friends are too), get used to it.
So for those of us in the LGBTQI community, I'm here to say that financial savvy is both personal and political. Money talks. While our society's darker forces may never be socially enlightened, the more secure you are financially, the more respect you can command and the more your voice will be heard.
Yet statistically as group we are less likely to obtaining professional financial advice to put a plan in place to reach specific financial goals. Seeking out professional advice can be stressful enough without the additional discomfort of worrying if you will be turned away (or perhaps worse, given subpar advice) simply because of who you are or who you choose to love.
A case in point, though I live in crazy liberal uber-gay-friendly Los Angeles, many people here are still afraid to come out to financial professionals. If that happens here, it's no mystery why members of LGBT communities from across the country reach out to me for advice, after not being able to find a supportive financial planner in their own city or even state. Licensed to give financial planning advice nationally, I indeed have gay clients in Indiana. I for one am not going to discriminate against these wonderful people just because of where they live.
Don't let the nightmare of a homophobic d-bag financial planner keep you from getting on track for your financial goals and helping make all of your dreams a reality. As a gay male, it can be rough working in an industry that is so dominated by conservative straight white men, some (though not all) of whom just might not be ready to give you and your spouse the caliber of advice and respect you deserve. As long as homophobia is rampart -- and long after it bites the dust -- I will happy to do what I can to bring my financial knowledge to as many LGBT Americans and their supporters as possible.
I'm truly blessed that my life's work and my actual life itself have synced up so elegantly. So from my soapbox, I'm here to shout that financial planning for members of our community is an essential part of coming out strong and proud. Furthermore, I have seen how financial literacy changes lives for the better and is a giant step toward personal and political liberation.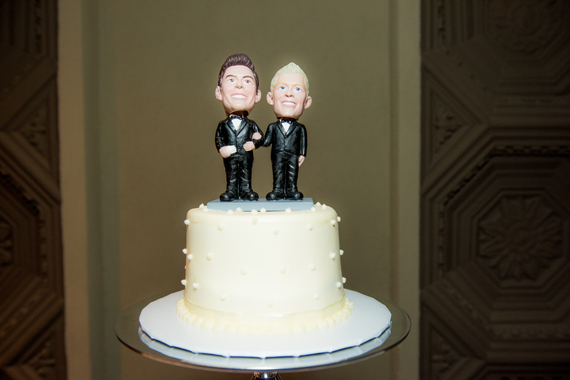 Securities and advisory services offered through National Planning Corporation (NPC), Member FINRA,SIPC, a Registered Investment Advisor. Trilogy and NPC are separate and unrelated entities. Opinions expressed are those of David Rae and are not endorsed by NPC.
Calling all HuffPost superfans!
Sign up for membership to become a founding member and help shape HuffPost's next chapter