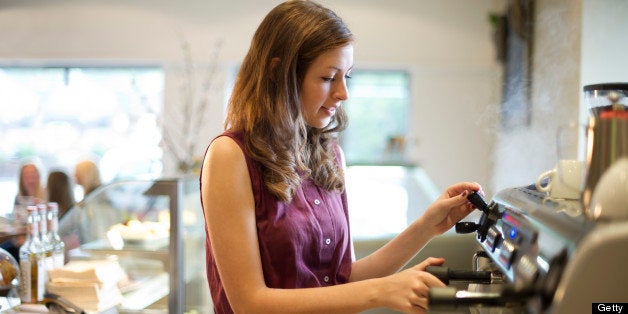 Summertime may call to mind images of afternoons tanning on the beach, lazy days spent with friends, family vacations, and enjoying all that glorious free time you missed during the school year. But for many high-schoolers, a completely carefree summer just isn't a reality. Studying for the SAT and preparing college applications, working part-time to save money or support yourself, or helping out your family may be taking the freedom and fun out of those warm summer days.
But spending your vacation working doesn't mean that you can't have fun, or that your summer will be any less fulfilling than that of your friends who are posting photos of their tropical vacation all over Tumblr. Even if this year won't be all surfing and music festivals for you, don't stress: Instead, take a few minutes to stop enviously scrolling through your Instagram feed and consider these reasons why a summer spent working may not be so bad.
1. You're taking responsibility for your finances and future.
Sure, filing papers at your dad's law firm or doling out ice cream at Ben & Jerry's may not be as fun as heading off to camp with your besties or getting some R&R at a family beach house, but there's a lot to be said for getting a head start with work experience. According to 2005 research reported by investopedia.com, high school students who enter the work force exhibit higher levels of confidence than those who wait until later on to get their first jobs. Being treated as a working adult and trusted with daily responsibilities, even if you don't realize it immediately, may help you to gain more trust in your own skills. And more than anything else, becoming self-reliant through work is a life skill that will help you succeed in all other facets of your life.
2. You're lucky to have a job.
Youth employment has been on the rise for the past few years, with almost one in four teens unable to find seasonal labor. So if you have one, try to focus on being grateful that you've found a way to earn money. Getting experience now could also make it easier for you to secure a good position for next summer or to land a great on-campus job when you get to college.
It might be hard to avoid a little FOMO (fear of missing out) when your friends are posting group photos from the Warped Tour and you're stuck behind the cash register, but try to bear in mind that you'll have plenty of opportunities to enjoy your time off with all your BFFs. If you're experiencing a bit of FOMO, try taking a break from social media for a few hours or even a whole day -- and remind yourself that a photo posted on Facebook or Instagram never tells the whole story.
Have you ever heard the phrase "give a busy person something to do"? The idea behind it is that too much idle time can keep us from being active or productive. Although it's important to enjoy a bit of down-time during the summer, you can work hard and still play hard with a part-time job (which probably doesn't include homework, at least, so you're all done when it's time to clock out). It's better to make productive use of your time rather than loafing on the couch all day, and when you're working hard, you'll appreciate the evenings and weekends more when they roll around.
5. The summer is what you make of it.
Whether you're working, studying or helping out at home this summer, keep in mind that there's still plenty of time to have fun, make memories, and enjoy your freedom. Take charge of your summer by finding a way to do the things you've been wanting to do. Start by making a realistic summer bucket list (click here for inspiration!) with hobbies, trips and experiences that you'll be able to make the time and money for, whether it's teaching yourself ukulele, seeing your favorite band in concert, taking a road trip with your friends or having a summer fling -- now that'll kick your FOMO to the curb.
Tell us: Will you be working for the next couple months? How are you planning to make the most of your summer? Tell us in the comments below or tweet @HuffPostTeen.
Related
Before You Go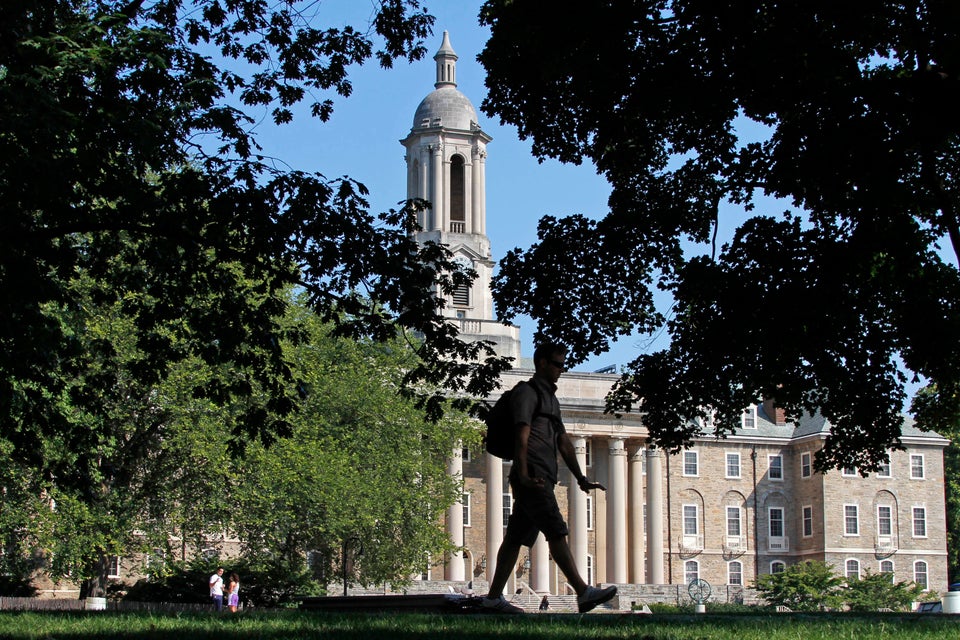 20 Things Not To Worry About Before You Turn 20
Popular in the Community