 Having been raised in the days of the traditional news format (my sister and I used to drift off to sleep with a nightly exchange of, "Good night, Chet. Good night, David."), it's slightly ironic that one of my favorite sources today is arguably the best-known "fake news" anchor in the world, Jon Stewart. Stewart is something of an enigma. Though he comes into our homes four nights a week, he keeps a fairly low profile otherwise, and as a curious genealogist, I couldn't resist the urge to look into his ancestral past. So here's a little information about the heritage of this man who keeps the rest of us so well informed -- including his unexpected Mongolian and Chinese connection.
Whether we know it or not, our roots definitely claim us. Just as Bruno Mars resembles his grandfather, I would say that Jon Stewart bears more than a passing resemblance to this "chicken-breasted" great-grand-uncle of his. I had never encountered the term "chicken-breasted" before ("having a chest deformity marked by a projecting breastbone caused by infantile rickets"), but it's how this fellow, who had already served in the Russian infantry, described himself on his WWI draft registration card.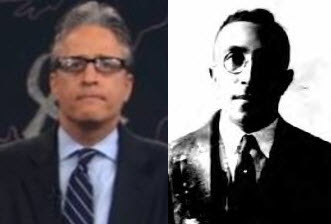 Among the names scattered in Stewart's family tree are Engel, Gewirtz, Hanin, Karlinksy, Kleinberg, Laskin, Leibowitz, Markontch, Rosenfeld and Pitkowski, so if any of these adorn your tree as well, you could be cousins.
His forebears have held one of the more eclectic mélange of jobs I've seen, including taxi driver, fruit and vegetable peddler, furrier, shoe store proprietor, and window cleaner.
In the U.S., his family has been heavily concentrated in New York and his home state of New Jersey (family members have been there for 110 years, especially in Newark where they lived close to the historic Prince Street Synagogue), but there's also a dash of California.
All of his immigrant ancestors arrived within a half-century period, and on a comparative basis, are Jon-ny-come-latelies to the U.S. The first came to America just a year after Ellis Island opened and this great-grandmother brought up the rear in 1940.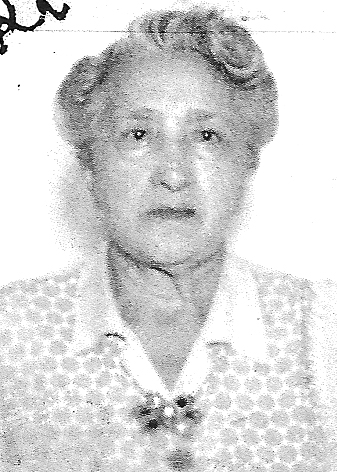 Just over a century ago in March of 1912, three generations of women arrived at once when his then 5-year-old grandmother, 28-year-old great-grandmother, and 48-year-old great-great-grandmother, all entered the country at Ellis Island together. This entourage of five, which included his grandmother's older siblings, had the princely sum of $40 with them.
Overseas, Poland, Ukraine and Belarus can all claim a piece of his past, and though it would take a little more digging to confirm, Lithuania might also be in the mix. None of this is surprising for someone of pure Jewish ancestry, but what I did not see coming was Inner Mongolia and China. Yup, Manzhouli and Tientsin both get bragging rights for Jon Stewart.
What's up with Mongolia and China? Well, one of Jon Stewart's grandfathers was born in Manzhouli and later moved to Tientsin. Though Tientsin's Jewish community never exceeded 2,500, according to Passage Through China: The Jewish Communities of Harbin, Tientsin and Shanghai, it experienced a bit of a boom "after the Russo-Japanese War (1904-1905), when Jewish soldiers either deserted from the Russian army, or decided not to return to Russia following the conclusion of the war." Others followed as a result of the chaos of the Russian Revolution or to pursue the lucrative fur trade centered there. Stewart's grandfather, who probably spoke at least Russian, Chinese, Hebrew and English, was part of the family-owned Manchurian Fur Trading Company and came to America via Seattle to join uncles in the business. Lucky for all of us that he did.
Popular in the Community