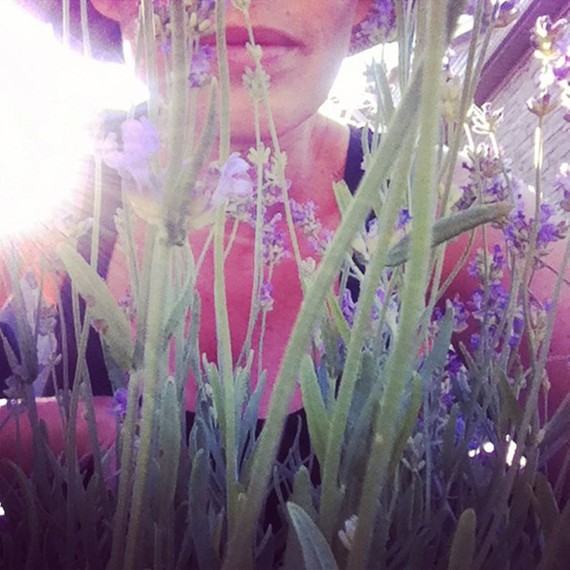 STOP. Just, stop! Slow-the-heck-down. Life has you in a total spin. Please, take a minute to decompress.
And, while you're here, I need to talk to you...
This spin that you're in, the one filled with hectic schedules and rushed meals, laundry piles and workloads; you need to Slow. It. Down. I know it's almost impossible, and maybe right now it really isn't realistic but every once-in-while, and on a regular basis ideally, please make time to do something that you really want to do; something just for you.
Take time to re-group, and to remember who you are; not the wife, the mother, the employee, or the daughter. You! And, if you feel like this knowing yourself business is a hazy concept from the distant past, then no time is better than NOW, to get back on track.
Sometimes, when we are too busy (caught up in the whirlwind) we start to unravel without even noticing. Yes, while filling our many roles, we can forget to keep an eye on our own well-being. And, in reality, when the whirlwind slows and we land somewhere on the other side we'll be face to face with a new stage; a stage that brings quiet moments of time where it's just you, and you alone. How will you feel when you are face to face with your own reflection, in those moments? Will you know who you are? Will you like who you see? Take care of yourself.
Read that book you've been hearing about, play your favourite music in the kitchen, take walks. Be a pen pal, do Pilates, start a blog. Take up photography, meet an old friend for brunch, sign-up for a wine-tasting class. Play hockey, study Italian, learn to knit. Try something that feels daring to you, say "no" more often, but say "yes" to new adventures. Buy a lavender plant for your garden and smell it every day.
You are important, essential really.
Take the time to find out what makes you smile, when nobody else is around. The "Post- Whirlwind You," will be glad you did.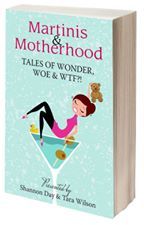 Did you know that Shannon Day and 36 other fab writers have created a book for moms? Well, it's actually a martini guide too! If you like funny, ridiculous, and heartstring-tugging stories of motherhood (+ easy-to-make martini & mocktini recipes) then you'll love Martinis & Motherhood: Tales of Wonder, Woe & WTF?!