A new Star Trek may not take the streaming service CBS All Access beyond infinity, but the network is confident it will help convince a nicely profitable number of viewers to shell out six dollars a month.
Marc DeBevoise, president and CEO of CBS Interactive, explained CBS All Access at length to television writers Wednesday, noting that the service's initial original offerings will include an online-only edition of Big Brother and the online-only spinoff series from The Good Wife, starring Christine Baranski.
Coupled with thousands of current and vintage CBS shows, they will comprise a package DeBevoise expressed confidence would be received warmly in a TV-viewing world where online, on-demand programming is the fastest growing segment.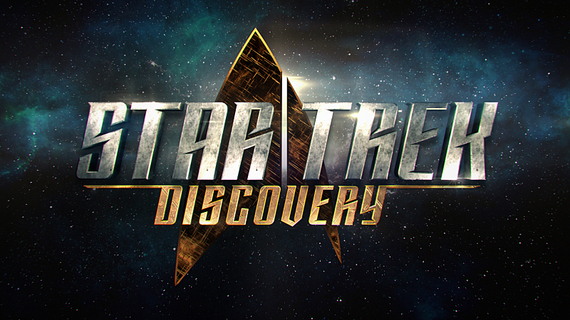 But he left no doubt that CBS's trump card in crashing the increasingly crowded online world would be Star Trek: Discovery, a 13-episode series that launches in January.
Bryan Fuller, executive producer and co-creator with Alex Kurtzman, said the new edition will be set "in the prime Universe, which is about 10 years before Captain Kirk's five-year mission.
"That gives us an opportunity to bridge the gap between Enterprise and the original series and also to help us redefine the visual style of Star Trek. To be able to look at some of the designs and modernize not only the way we're telling stories, but the way you're seeing aliens in this environment is something that I'd been dying to do."
Fuller acknowledged that Star Trek fans may have their own strong views on this. "They don't want you to change the antenna on an Andorian because that's the way it was in Journey to Babel, and you have to keep it that way. But we're producing the show in 2016, so we have to update the style of the sets, the style of the makeup prosthetics, and the style of the effects."
The protagonist will be a woman, he said, who will not be captain of the ship.
"We've seen six series now from captains' points of view," he said, "and to see a character from a different perspective on a starship, who has a different dynamic relationship with the captain and subordinates, gives us a richer context."
No roles have been cast yet, he noted, and he remained reluctant to provide specifics of the story, saying he wanted it to be "fresh" when it airs.
He said that since All Access programs are not subject to broadcast standards, the new version will probably have "slightly more explicit content" than previous television versions.
For promotional purposes, the first episode will also air on the over-the-air CBS network. Subsequent episodes, said DeBevoise, will roll out weekly on All Access.
He indicated subsequent seasons, if they are ordered, are also likely to be in the 13-episode range.
Most All Access programs will have 10-13 episodes a season, he said, with the first season of The Good Wife spinoff having 10. DeBevoise also said that All Access programs will have a slightly smaller commercial load than CBS broadcast shows, about 12 minutes an hour.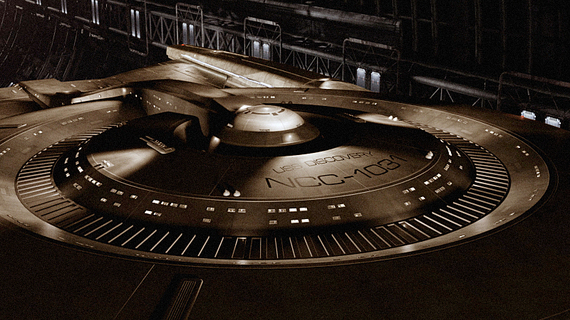 With Star Trek, Fuller said any changes in the show's look would not compromise its original mission. He said it will still champion diversity, with LGBT characters included, and that it will reflect original creator Gene Roddenberry's vision of an optimistic morality play.
"That's vital," Fuller said. "It's at the show's core. In order to understand something that is so completely alien, this woman has to first understand herself - and that feels like it is going right to the heart of what's happening in the world today, because it's so easy to narcissistically look at somebody who is different than ourselves and think how we would think in their shoes, but it's a complete inaccuracy because we can't imagine who they are and how they think because we are not them. That's part of our journey on this planet to get along."
Star Trek has endured a half century, Fuller suggests, because fans see it as more than science fiction.
"What makes Star Trek such a lasting, vital part of pop culture is that it's us," he said. "Star Wars, which I love just as much as Star Trek, is in a galaxy far, far away. Star Trek is us and where we're going."
CBS All Access, for one, hopes so.
Popular in the Community