It's the burger that's got everyone talking. Whether people want to eat it or not is a totally different story.
On Wednesday, Community Restaurant and Lounge in Bethesda, Maryland introduced the Golden Showers burger, co-created by the restaurant's owner, Mark Bucher, and writer Nevin Martell. The $20 burger ― with $5 of its proceeds going to Planned Parenthood ― quickly went viral.
"Happy ending included! Drenched with self-tanning cheddar and yellow mustard leaking down the sides, and topped with a very small pickle," Martell wrote in his description of the burger on Instagram. "Comes with a lemon glazed doughnut to provide a memorable happy ending."
Martell spoke with The Huffington Post via email and explained how he and Bucher came up with the burger idea.
"We were talking about the unconfirmed revelations about Trump's Moscow sexploits in the leaked dossier," he said. "After bemoaning the fact that this was the political dialogue of the day, we asked ourselves how we could use this bad moment to do some good. Mark is master burger creator, so we decided to build one with a multitude of yellow components to play on the 'golden shower' theme."
The freelance writer told Eater that Community only sold about 10 of the burgers, though the food item caused a lot of controversy on the restaurants' Facebook and Yelp pages. Trump supporters flooded the pages with bad reviews and comments:
Others did just the opposite, cancelling out the 1-star reviews with 5-stars:
As hilarious (and debatably delicious) as the burger looks, Martell says there's still one thing he would change about the "Golden Shower" offering.
"We had originally planned to also top the burger off with a Soviet-era hammer and sickle flag, but we couldn't figure out the logistics in time," he said.
At least they know what to add if the meaty meal comes back again!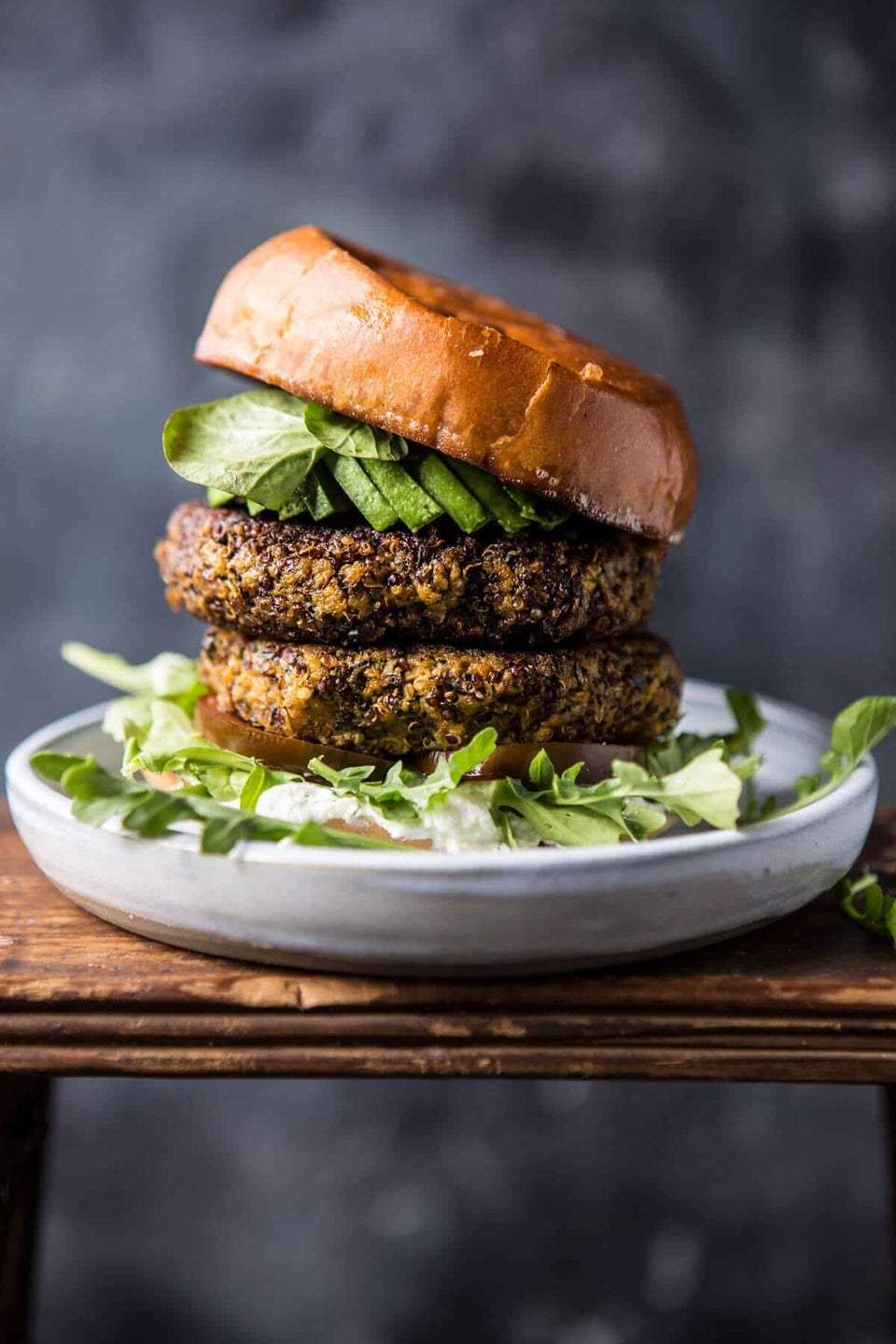 Veggie Burgers
Popular in the Community