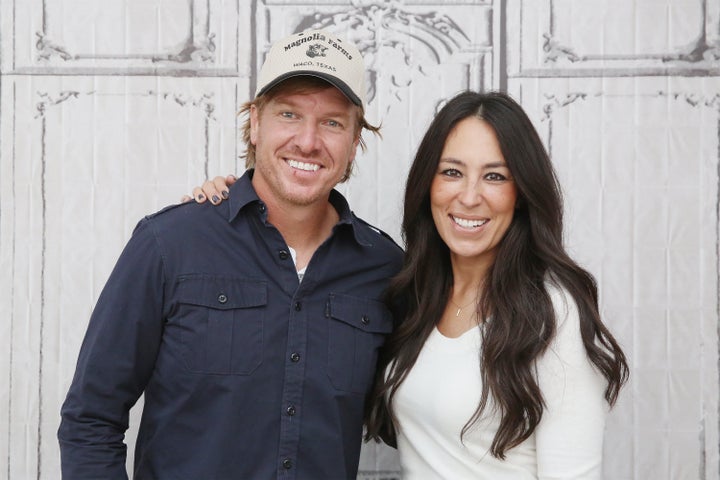 HGTV stars Chip and Joanna Gaines of "Fixer Upper" made headlines this week — not for their home designs, but for their association with a Texas church.
BuzzFeed published a piece by reporter Kate Aurthur Tuesday about the Gaines' affiliation with the Antioch Community Church, a nondenominational, evangelical church located in Waco, Texas ― the same town where the couple runs their Magnolia businesses. Aurthur's article focuses on the fact that the church's pastor, Jimmy Seibert, "takes a hard line against same-sex marriage and promotes converting LGBT people into being straight." But she notes that "whether the 'Fixer Upper' couple agrees is unclear."
Arthur includes quotes from Seibert's sermons about marriage being between a man and a woman, and the possibility for conversion from same-sex attraction. (The American Psychological Association declared that conversion therapy is not only ineffective, but also "harmful," back in 2009.)
While BuzzFeed did not obtain responses from either the Gaineses or HGTV, the network replied to The Huffington Post's request for comment Thursday, saying: "We don't discriminate against members of the LGBT community in any of our shows. HGTV is proud to have a crystal clear, consistent record of including people from all walks of life in its series."
A representative for the Gaineses was not immediately available when contacted by HuffPost.
BuzzFeed's Editor-in-Chief Ben Smith defended the piece on Twitter Wednesday.