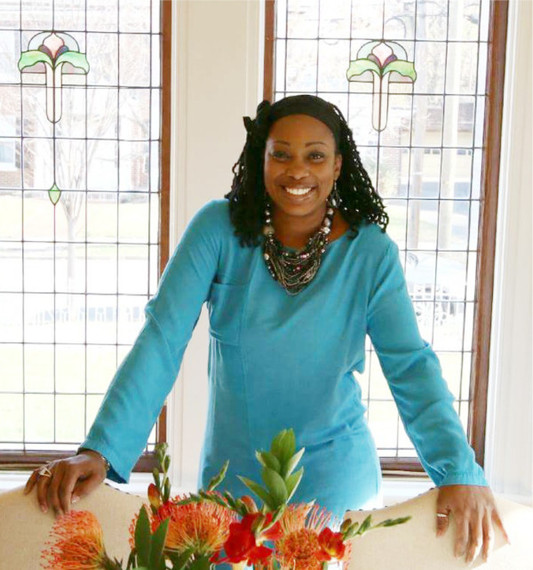 It's a 4,250 square foot Mediterranean Revival Mansion, with holes in the floors and crumbling walls.
Shalina Joy, a divorced mother of two, is determined to turn this run down Newark, New Jersey mansion into a home for her family.
"I like the renovation and the restoration process, I like history, and I like putting my hands on the original. Every home has its own character and spirit, and I just want to bring that back to life," says Joy who has been renovating homes for 12 years and believes that restoring the history of these houses is the best part of the job.
Before she began doing real estate in the early 2000's with her now ex-husband, Joy says, she got her start in elementary school. She found that her love for using power tools in wood shop class made her realize how magical creating things can be. She then graduated from selling homes to restoring them, and has been hooked on the high of bringing something back to it's former glory ever since.
"There is something about honoring history and appreciating the unprecedented beauty in aged pieces of wood work and architecture," she said. "I take pride in restoration, it's hard work."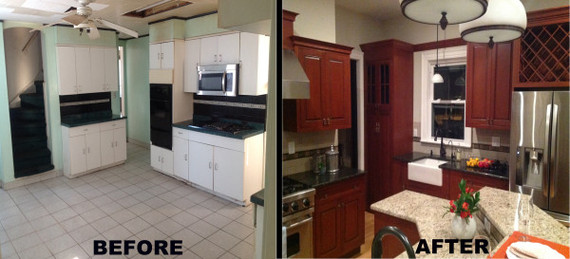 It's hard work that Joy is truly inspired by; hence her taking on a run-down house that she has named Victoria, while letting millions of viewers take part in her struggle via HGTV's hit show American Rehab: Restoring Victoria. Although taking on this task hasn't been a walk in the park for Joy, she welcomes the challenge and almost single-handedly continues to work on the house while giving herself a fresh start.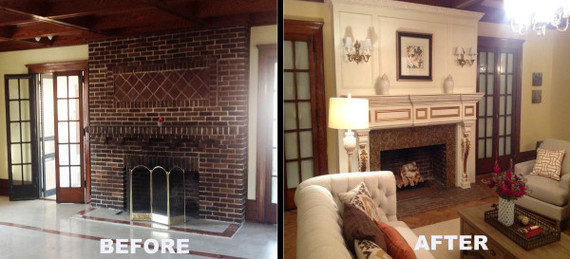 For those who have ever considered taking on a task this ambitious, Joy has three great words of advice for you; budget, time, and help.
"Some big things I have learned while taking on Victoria are time management and knowing your budget. Know that there will always be something that goes wrong. I've never been on a project where it was smooth sailing 100 percent. Also be aware of who you are hiring to help you, because not everyone will have the same vision as you."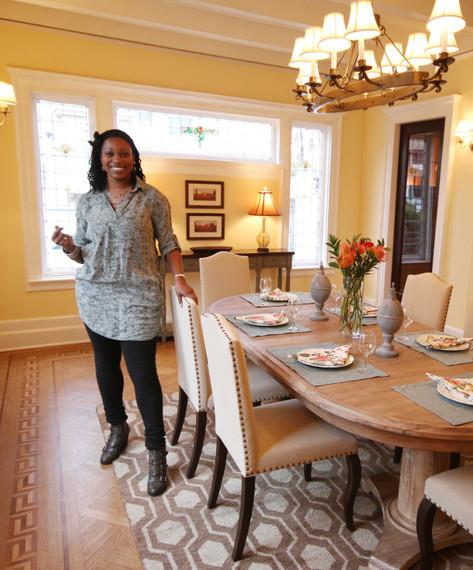 Although Joy cannot give a tentative date as to when the house will be completely finished she does have a few more goals and plans on the horizon. First, she'd like to show viewers of the show that no task is too impossible. Even if you're a one-man band no task is too big with motivation and passion. The second is to work more within her community.
"To come together and help clean the street or plant a tree, or even to come and help build Victoria is one thing, but too come together to build up the entire neighborhood would be very enlightening, and I know it will build more of a closeness."
Although the show only displays a small part of Joy's adventures while restoring Victoria, she still believes that her message comes across to viewers successfully.
"When I look at what has become after all the hard work, it gives me a lot of joy, a lot of warm heartedness. I loved that so many have supported the show, it warms my heart tremendously."
Follow Shalina Joy on Twitter and Facebook for up-to-date information on air times for upcoming episodes of American Rehab: Restoring Victoria.
Support HuffPost
Every Voice Matters
Popular in the Community