We'll admit it: we were pretty heartbroken when, earlier this week, blog Hooked on Houses basically confirmed that HGTV's "House Hunters" is totally fake. The home blog got a firsthand account from a woman named Bobi Jensen, who was featured on the show's "Texas Week." She revealed that the producers "said they found our (true) story -- that we were getting a bigger house and turning our other one into a rental -- boring and overdone. So instead they just wanted to emphasize how our home was too small and we needed a bigger one desperately. It wasn't true, but it was a smaller house than the one we bought so I went with it." According to Jensen, the producers also wouldn't accept her family until they had closed on the home they were buying. The other two "rejected" homes are thrown in the mix for entertainment value. (A.V. Club points out that the story of the show's fabrication has been unraveling since 2010.)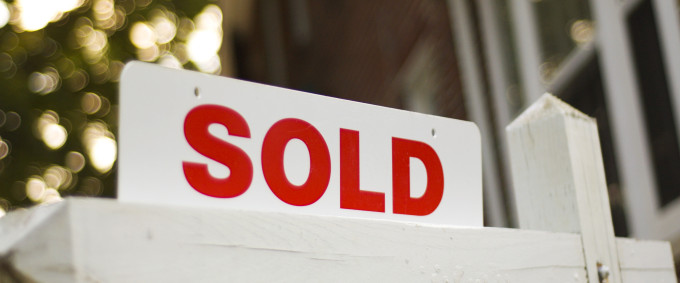 My friend Annie, a 30-something from the East Coast, had her home featured on "House Hunters International" in 2011--and believe it or not, has even juicier details to divulge. Here's what she had to say:
When I was attempting to sell my vacation home in a quiet resort town in Mexico, a realtor friend suggested that we contact the producers of "House Hunters" to see if they would consider using it for their International spin-off. The show had beed filmed in the same area before, and the realtor had seen a notable increase in interest in local real estate after the show had aired.
The producers were interested, and just as the latest reports confirmed, had ideas for "buyers" who were already on their way to owning a home in the area. I was a little weary of offering up my villa as one of the two "reject" properties, and allowing the potential buyers to point out any flaws or downsides to the home on television, but was quickly convinced when my realtor reminded me of the millions of HGTV viewers who could be potential buyers.
But here's the best part, and a detail that other reports failed to expose: the actual almost-home-owners were American expats in their late fifties, looking forward to owning a beautiful beach retreat as a getaway. On the contrary, HGTV was hoping to feature a younger couple to appeal to a wider audience, and steer away from the typical retirees that are often depicted on "House Hunters International." So, not only were the homes ones that weren't actually being considered, but the producers swapped in a younger couple to play the buyers.

Though we're disappointed to learn all this, getting a peek at amazing homes around the world will continue to be our favorite guilty pleasure.