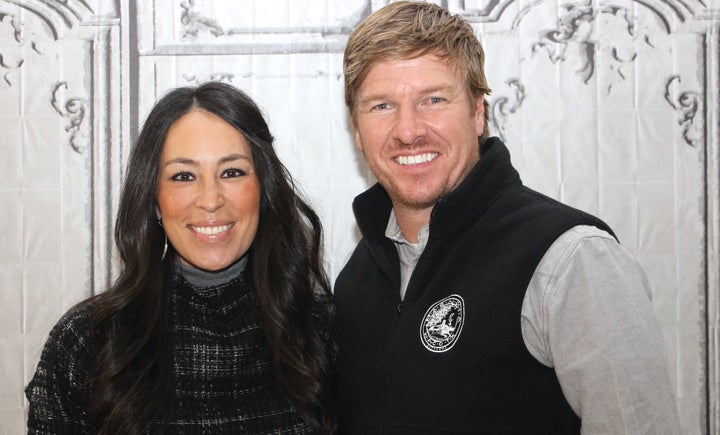 Despite their success, the Waco, Texas pair has retained their down-home attitude. In the couple's memoir The Magnolia Story, published earlier this month, Joanna discusses why she would never dream of upgrading the original engagement ring Chip bought her years ago.
At the couple's 12-year anniversary party, Chip invited the same jeweler who designed the ring to hand deliver Joanna a strand of pearls ― a moment that was captured on the third season of "Fixer Upper."
Afterwards, Billy the jeweler also presented Joanna with a tray of diamonds, saying, "Chip wants you to upgrade," according to an excerpt from The Magnolia Story published on Cosmopolitan.com.
"My engagement ring?" Joanna asked.
"Yes! He knows you love the setting, but he wants you to be able to pick out a better diamond like your mom did," Billy responded.
"That's supposed to be every girl's dream, right? But I looked him in the eye, and I said, "I'm sorry, but no. This is the original diamond I picked, and it's perfect just the way it is," she wrote.
"It wasn't a 'perfect' diamond, but it was perfect for me," she continued. "I felt bad that Billy wasn't going to make the big sale he was hoping for that day, but I don't ever want to replace that diamond or that ring. To me, my ring is part of our story."
"We met in the waiting area and hit it off immediately," Joanna told Pop Sugar. "He was genuinely engaging and he had such a sincere smile."
"We seem to give each other energy," Joanna wrote in the book. "We function better together than we do apart, and I don't think either one of us has ever felt the urge to say, 'I need a break from you.' Don't get me wrong, we've certainly had our share of disappointments and arguments, but we just always wanted to tackle our issues together."
Before You Go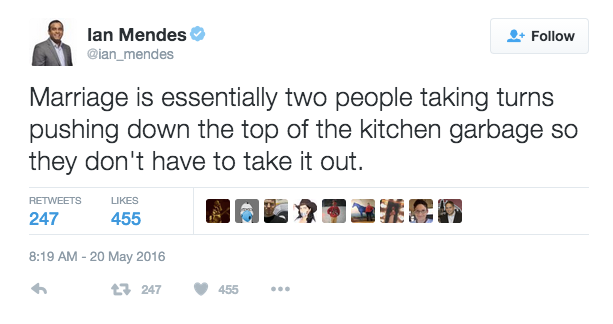 Spot-On Marriage Tweets