To sleep (perchance to dream) can be anything but. Just ask the nearly one-third (35 percent) of Americans who report their sleep quality as "poor" or "only fair." But that doesn't have to be the case, according to "Property Brothers" star Jonathan Scott, who says that how you design your bedroom can improve your much needed slumber.
World Sleep Day takes place on March 17 and the Huffington Post caught up with the other half of the Scott twins to find out how you can design your home so you can literally sleep better at night.
(The story continues below.)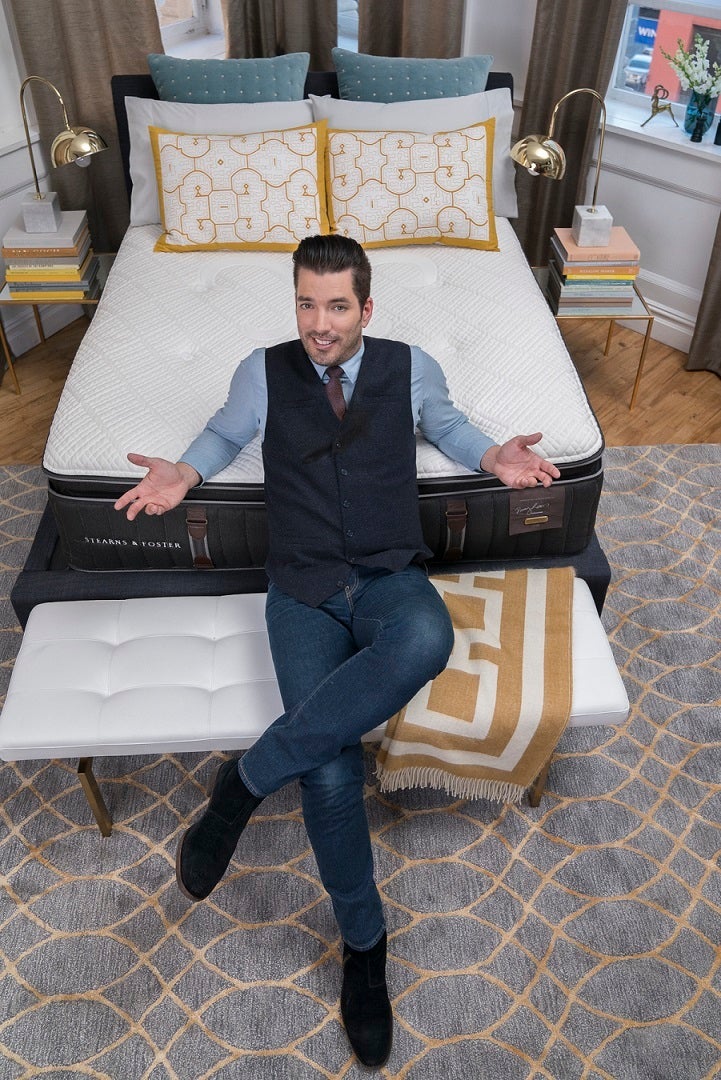 1. Key furniture and accessories can boost your quality of life.
The 38-year-old designer (Instagram and Facebook @MrSilverScott) says that home design should be viewed as an investment that boosts your family's quality of life. "You get to a point in life … where something changes — such as marriage and having kids — and you now value investing in your lifestyle and quality of life. When that happens, you have to step back, take the emotion out of it and think realistically in your home: 'What's the most important part of my home? What's the most important piece of furniture?' Well, you use your bed more than any other piece of furniture. [With a bed] you can have all the stress from your day melt away when you have a good sleep and [you can] set yourself up for the next day."
He says that certain accessories can keep your room quiet. For example, you can add densely woven draperies, thick area rugs and extra pillows, all of which absorb sound.
(The story continues below.)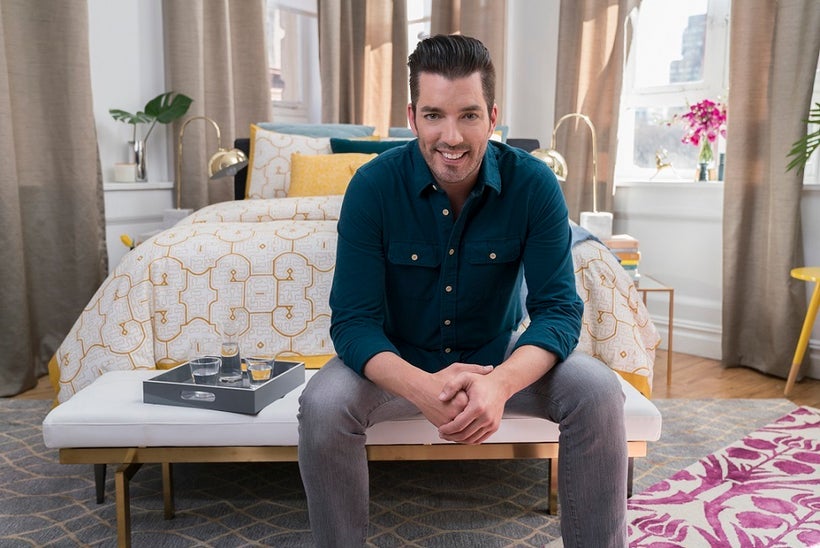 2. Quality pieces lead to good rest.
Jonathan Scott believes that quality of sleep is in proportion to the quality of your mattress. "Having something that's handcrafted, that's been designed to offer [good sleep] is very important. When designing a functional bedroom space, your mattress should be the anchor piece of furniture in the room. My anchor in the bedroom is my Stearns & Foster mattress because it's a quality mattress that gives you luxurious sleep."
Scott says he spent a lot of time researching the ins-and-outs of a quality bed, including material and structure. When it comes to bedding, he says it's all about the layers such as sheets, coverlets, duvets, quilts and pillows. That's because layers give you a styled look and it allows you to peel back from season to season as you see fit.
"When I renovated my house in Vegas three years ago, I put in the Stearns & Foster Reserve Collection mattress, and I'm the guy that when I buy something I research everything. I tried every one of their mattresses — I looked at the research, the science behind it and the quality is there. It's the best sleep I have ever had. You can tell when you lay back into it because it's a lot more dense and you are better supported."
Stearns & Foster is known for creating some of the world's finest beds that are handcrafted by certified craftsmen, who personally sign each bed built.
3. Create a relaxing environment.
The HGTV personality says the second part of good sleep is "having an environment that puts you in the right mood; that evokes the right emotion; the right color palette; and the right textures. [These all] create a relaxing environment."
He says you can accessorize your room with subtle scented candles and consider adding fresh-cut flowers. They don't have to be expensive. All you need to do is find an eclectic mix of colors.
"Every bedroom has different problems that have to be resolved. Your furniture placement is determined by a lot of different factors. Some of it is feng shui; some of it's just good flow. I don't like to obstruct the flow from the door to the master bathroom, or from the door to the closet. You want to make sure you have lots of room there."
(The story continues below.)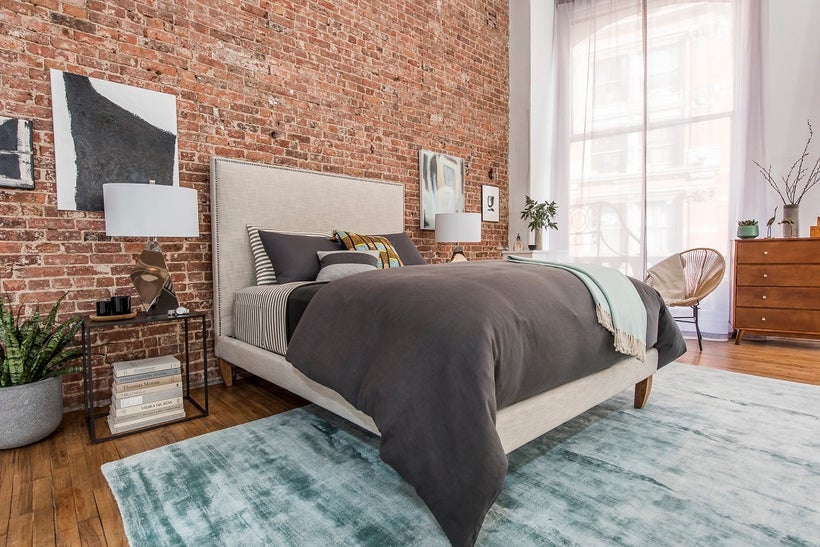 4. A bedroom shouldn't be an office.
Mixing rest and stress isn't a good idea either, says Jonathan Scott. "You shouldn't have a workplace in the bedroom. I don't believe that you should ever design around having a desk or office inside the bedroom because it's not a place for work."
He also advises that a chaotic environment will prevent you from having good rest. "You shouldn't have clutter everywhere because clutter is chaotic and chaos is not good for relaxation. So you want to have good storage options to put clutter away because organization is relaxing. And then you have a space where you unwind and your bedroom accomplishes what it's supposed to accomplish."
5. Being organized helps you to relax.
It's not all about the aesthetics, says Scott. For example, having a drawer next to your bed keeps you organized, and good organization helps you to relax.
"Generally, if the house was designed in a way that has furniture placement in mind, usually there'll be one wall that makes the most sense. You should center on that so you can have a nightstand on either side. I like to have nightstands and a little storage because whether it's the guy or the girl on either side, they should be able to put something in a drawer at the end of the day. I like to think of function as well as the beauty of the room."
World Sleep Day takes place on March 17 and Sleep Awareness Week takes place during the last week of April.
REAL LIFE. REAL NEWS. REAL VOICES.
Help us tell more of the stories that matter from voices that too often remain unheard.
This post was published on the now-closed HuffPost Contributor platform. Contributors control their own work and posted freely to our site. If you need to flag this entry as abusive,
send us an email
.