No, I don't mind waiting.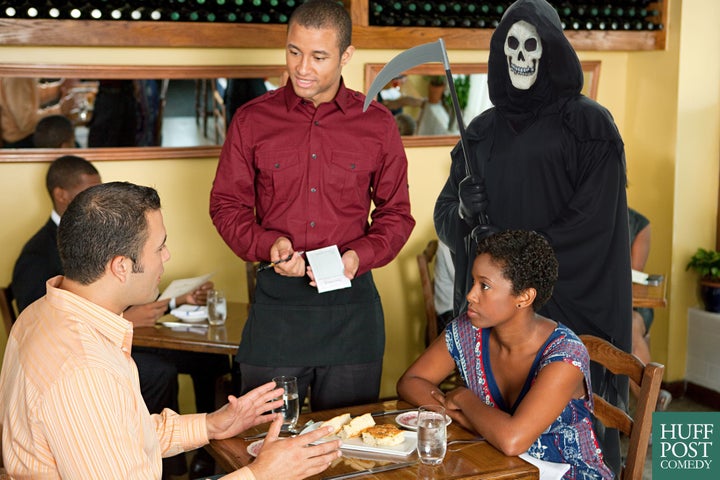 Hello, sorry to have to do this, but I've recently had trouble with one of your employees. I think his name is Derek? Or maybe Darth?
Yes, Death, that's it. Well, I can tell by your grim expression that perhaps you've had trouble with this one before.
I've been a customer here for over 30 years now, and I have to say I don't remember the last time I was so disappointed with the service. I would say over the last year the quality has taken quite a dive.
Have you guys changed owners? Listen, shit happens, I get it. You can't expect the service to always be perfect. But 2016 was awful.
I heard Barry is leaving! Awww, we love Barry. So smart, so courteous. He's been a great leader around here.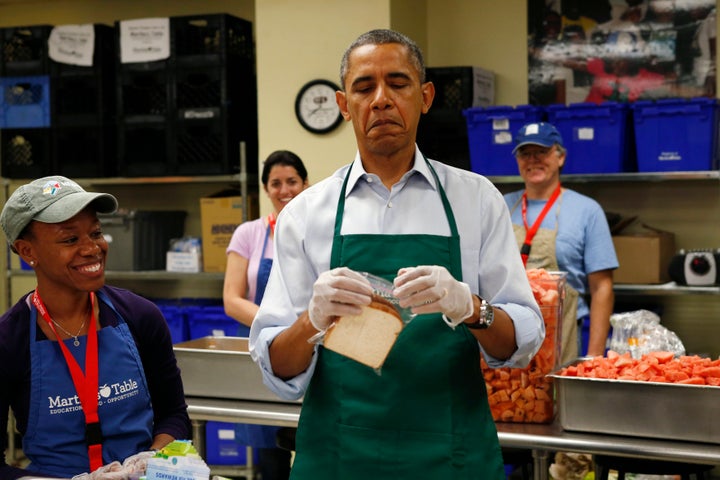 Is it because of Don, that jackass you put in charge in November? Sorry for being frank, but he says the most insulting things, especially to women, and he attracts a lot of unsavory characters wherever he goes.
But anyway, I just really hope Death's not around forever. Is that why you've been losing so many people?
Seems like every week there's another person gone, and Facebook explodes with goodbye posts ... Oh, I follow you guys on Facebook.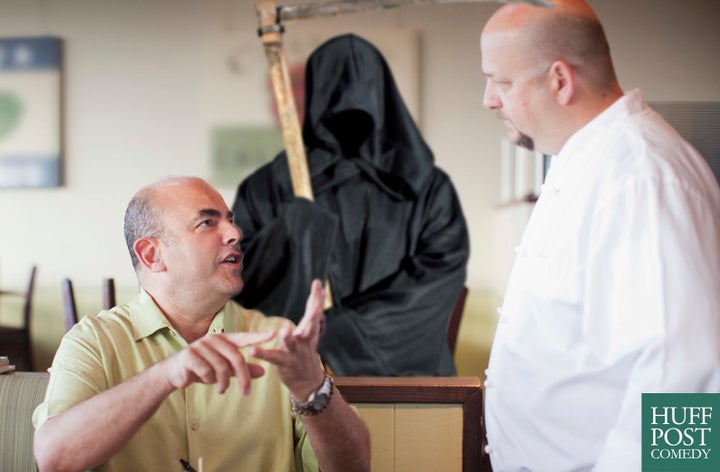 I've spoken to other customers who expressed similar concerns. Maybe it's the nostalgia element, but we miss the way this place used to be. We miss the people who used to be here. 
And hey, maybe they've gone to a better place, but I think 2017 could still be a great year for everyone here, too.
Anyway, sorry to be that customer. I just felt the need to say something. Thanks for listening.
Psst, and maybe think about getting rid of that jackass you put in charge!
REAL LIFE. REAL NEWS. REAL VOICES.
Help us tell more of the stories that matter from voices that too often remain unheard.
BEFORE YOU GO
PHOTO GALLERY
Celebrities We Tragically Gained In 2016