G.I. Joe is about to go full-on homo(erotic) ― or at least one of the covers of an upcoming issue of the beloved comic book is.
The franchise, which has been offering fans stories about the "real American hero" and his comrades and enemies for over 50 years, recently asked acclaimed artist Ed Luce to design a variant cover for writer Aubrey Sitterson's "G.I. Joe" #7.
The resulting art, due in stores on July 5, features The Dreadnoks, a biker gang that regularly appears in the comic book, covered in muscles and body hair, and engaged in some sensual bad-boy wrestling.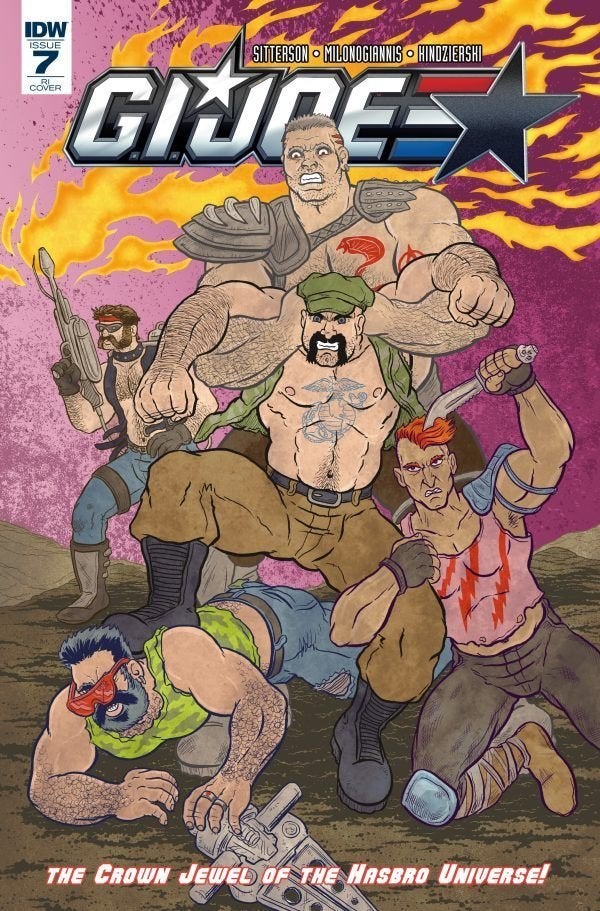 Luce, who created the queer "Wuvable Oaf" comic book series, recently chatted with HuffPost about the inspiration for his new "G.I. Joe" cover, the reactions he's seen and more.
What inspired the homoerotic cover of "G.I. Joe" #7?
It was "G.I. Joe" writer Aubrey Sitterson. He has a unique, fun take on the familiar "G.I. Joe" team with this new book. He's really interested in pushing the boundaries of the concept, honoring long-term fans but also engaging people that are primarily interested in more quirky indie comics. That's why he's invited some staples of the indie comics world to do covers ― folks like Tom Neely, Benjamin Marra and Brandon Graham.
He's also a fan of my comic "Wuvable Oaf," published by Fantagraphics, which features a group of large, very bear-y looking dudes as main characters. So he thought I would offer a new spin on these beefy, macho military types. I was only too happy to oblige ... I was definitely a fan of the '80s toys and cartoon.
Was there any hesitation over doing the variant cover in this way?
I wouldn't say there was hesitation ... certainly never from the writer, editor or the publisher, IDW. They're very progressive with their releases. They've done great things with another Hasbro property, "Jem and the Holograms." I did get a note from the first sketch I did, requesting that a certain character's posterior be a little less arched, which kind of made me chuckle, because with female comic characters, that's often been a selling point. They call it "broken back pose," when you see the woman's chest and butt at the same time ... which is ridiculous and just not physically possible. But that request to tone down the one Dreadnok's rear was it. Everyone involved seems to love the cover.
Was there a particular aesthetic you were inspired by or going for? I love all of the fur and I get a Tom of Finland vibe.
I was mainly drawing furrier, grittier versions of all these characters I loved growing up. So not to sound too arrogant, but I was giving them "Wuvable Oaf" makeovers. More body hair, a little chubbier, grimier. The original characters were always a bit too manscaped for my liking. I know my audience and I definitely wanted to give them incentive to seek out this book. I also wanted to remain as true as I could to their '80s costumes ... because those are some classic "Mad Max" heavy metal/punk looks.
Has there been any pushback from readers?
Twitter whining. But what doesn't inspire that these days? Honestly, that was the only conversation I checked in on. It's interesting when someone clearly doesn't like something that has a queer point of view. They'll focus on something else and nitpick it to bits, just so they can voice their outrage without being called homophobic. A few tweets took umbrage with the idea that this was the first openly homoerotic take on these characters. They insisted someone else must have done this before, without citing any examples, of course. Some were frustrated that we were sexualizing these male characters at all. I'm curious if they have a problem with how Baroness and Scarlett [the two main female "G.I. Joe" characters] are drawn?
There were a few comments from gay men about the cover not going far enough. I guess that's what fan art is for, right? I can't go there in a licensed cover version ... sorry, guys.
What are your thoughts in general about queer imagery ― especially obviously sensual or sexual imagery ― in comics?
I think there needs to be more of it, now more than ever. And I think it needs to be as diverse as possible, encompassing all sexualities, gender identities, colors. People look to comics for comfort, connection and representation. They want to see themselves and I think honest portrayals of queer sensual or sexual imagery are a key component to acceptance, both of self and from society.
Can we expect more of this?
Yes ... at least on my part! I did two queer-themed covers for Image Comics' Pride Month campaign, one for Rick Remender's "Deadly Class" #29 and Donny Cates' "Redneck" #3. Those will both be available on June 28. Proceeds from these variants go to the Human Rights Campaign. And "G.I. Joe" #7 comes out on July 5!
For more info about the "G.I. Joe" comic books, head here.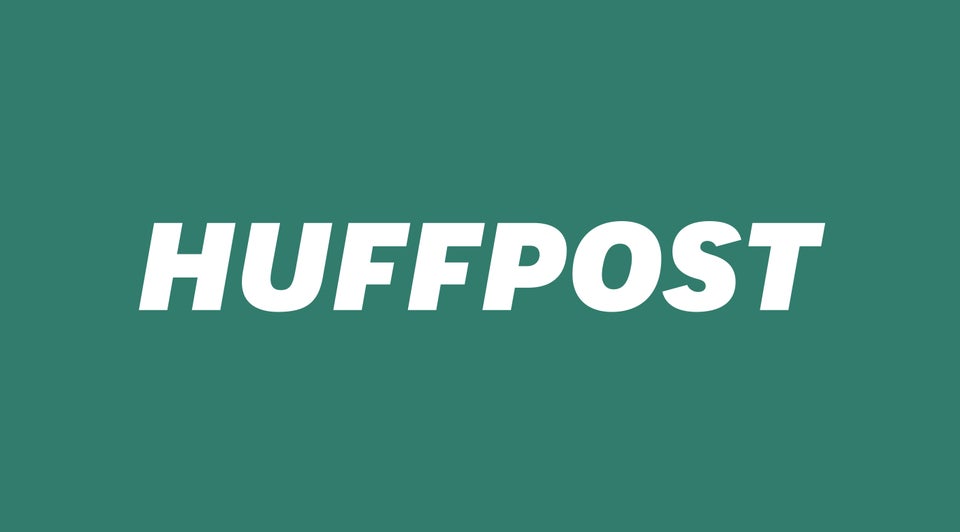 Realistic Disney Comics