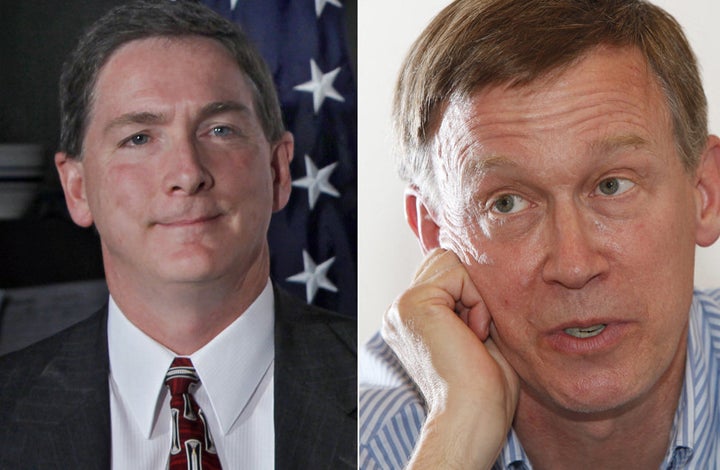 Support for all three Colorado Gubernatorial candidates declined in Rasmussen's latest poll, but Democrat John Hickenlooper continues to hold a commanding lead over Republican Dan Maes and American Constitution Party Candidate Tom Tancredo.
The poll, which surveyed 750 likely voters on August 29, showed Hickenlooper receiving 36% support to Maes's 24% and Tancredo's 14%.
The undecideds (20%) are up 15% from a Rasmussen poll conducted earlier in August, when only 5% reported being undecided.
The poll showed 24% of Republicans still undecided.
Tancredo, a favorite of conservative Republicans, entered the race as an third-party candidate before the August 10 Republican primaries in an effort to force Maes, who has been plagued by ethical questions, and his opponent off the ballot.
Rasmussen, which has been criticized in the past for overestimating the Republican vote in its models, reported a 4% margin for error
Popular in the Community