 And yet Hidden Beach (aka Playa del Amor) has become something of an Internet sensation for its under-the-radar status. The beach on the Marieta Islands (the Galapagos of Mexico, according to some) is only accessible by swimming through a forty to fifty foot tunnel (with only about six feet of space above water to rock). The islands were reportedly formed by volcanic activities centuries ago, and was in the early 20th century, used by the Mexican government to conduct military tests. After an uproar by scientists--not to mentionJacques Cousteau--the Government deemed the islands a natural park. The islands are also a UNESCO site due to their abundance of fish and bird species.
If you don't just want to sit and marvel at the fact that you may be all alone on a beach, you can also do some kayaking and snorkeling with Vallarta Adventures, among other outfitters.

Hidden Beach got you thinking about heading off to more secluded beaches around the world? Check out some of our favorite below.
Before You Go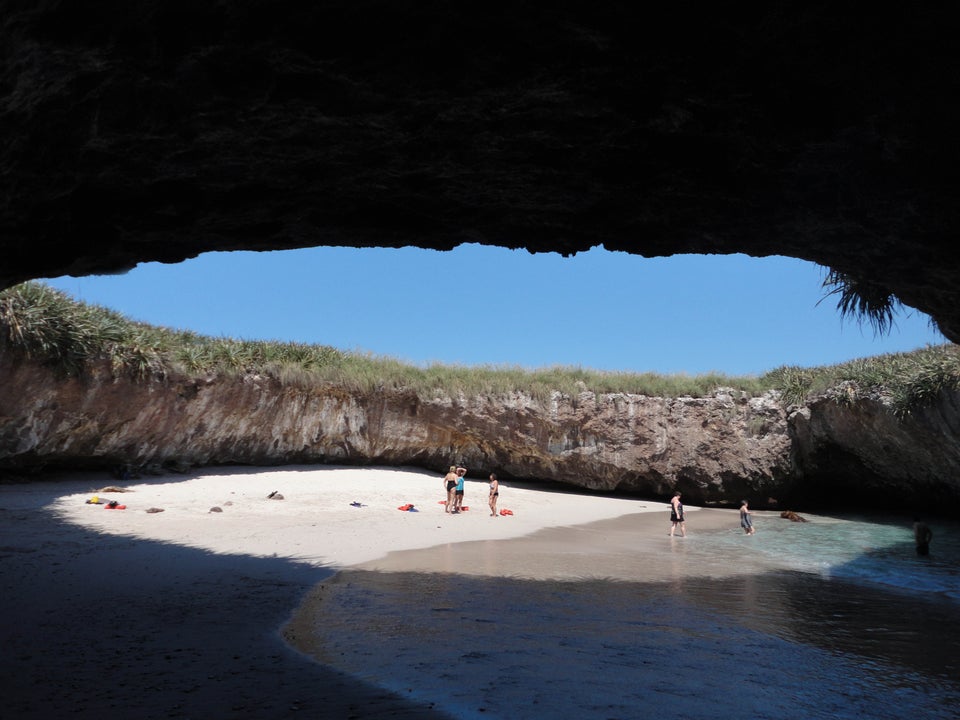 The World's Most Secluded Beaches